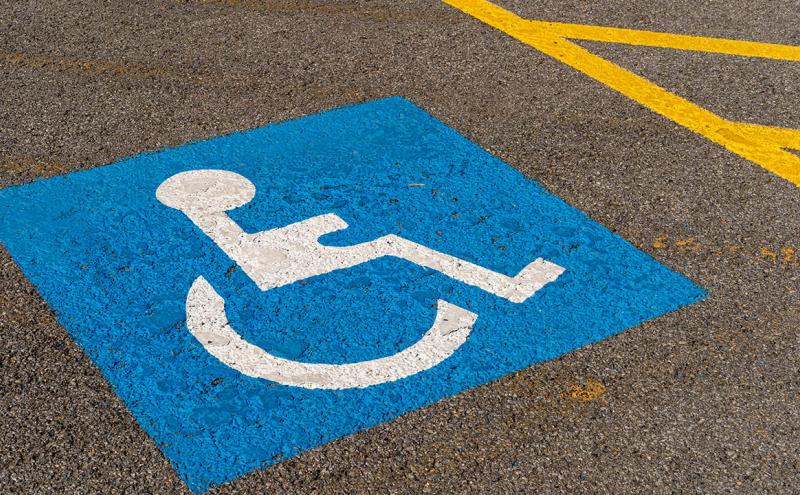 Daily and hourly parking
ADA-designated parking spaces are available in both General Parking on the fifth floor and in Terminal Direct Parking on the fourth floor. Vehicles properly displaying valid disabled permit identification may use these spaces. Posted rates for General and Terminal Direct Parking apply.
Once at the airport for garage parkers:
You must make reservations through Prospect Airport Services prior to your arrival at the airport.
Park in the ADA designated spaces on either the fourth or fifth floor of the airport parking garage.
Prospect Airport Services staff will meet you at one of the color-coded elevator lobbies in the parking garage. It's a good idea to call Prospect Airport Services from your cell phone (206) 246-1550 once you're in the garage. You must make reservations with Prospect Airport Services prior to your arrival at the airport.
Parking for over-height handicapped-permitted vehicles
A wheelchair-accessible path through the first floor of the garage to the Main Terminal (via elevator) is available from the Sea-Tac Over-height Vehicle Parking area. The best option is to drop off passengers near the elevator and park afterward. To access this parking area, use Highway 99 / International Boulevard from the north or south.
1. Enter the airport from South 182nd St. off of Highway 99 / International Boulevard and make your way into the left lane (following daily parking signs).
2. Stay in the left lane and curve to the left, then follow the signs to over-height parking (which at this point should be in front of you and to the right).
3. At the entry plaza, use the open lane on the far right and take a ticket from the machine.
4. After the gate opens, drive in and park in any of the 60-plus stalls in the outdoor area.
5. Take your ticket with you, because you will pay for parking at one of the exit, press machines located on the 4th floor of the garage before returning to your vehicle.
6. Daily parking rates apply.
7. Take your paid ticket back to your car and use it to exit.