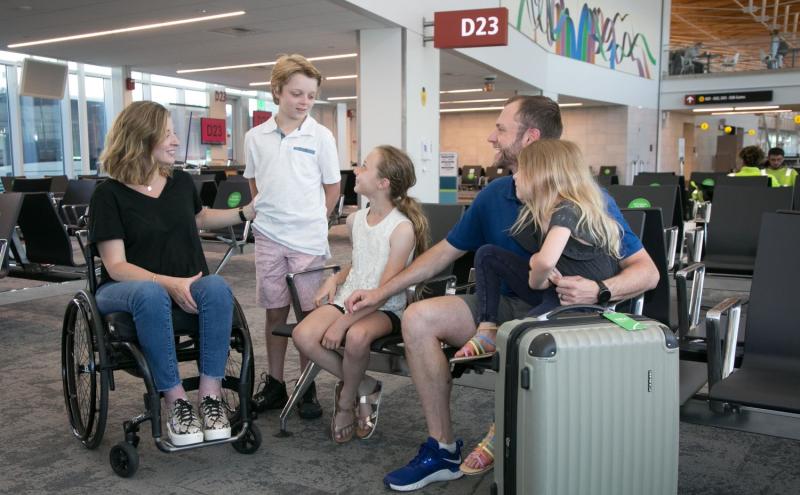 A little advance planning goes a long way to make your trip more predictable and lower stress. Use these tips to make your SEA experience more efficient. 
Before you leave home
To and from SEA
Avoid the hassles of driving and parking. Consider alternative modes of transportation to/from the airport like a Link Light Rail, bus, taxi, ride share options, shuttles, airporters, or door-to-door options.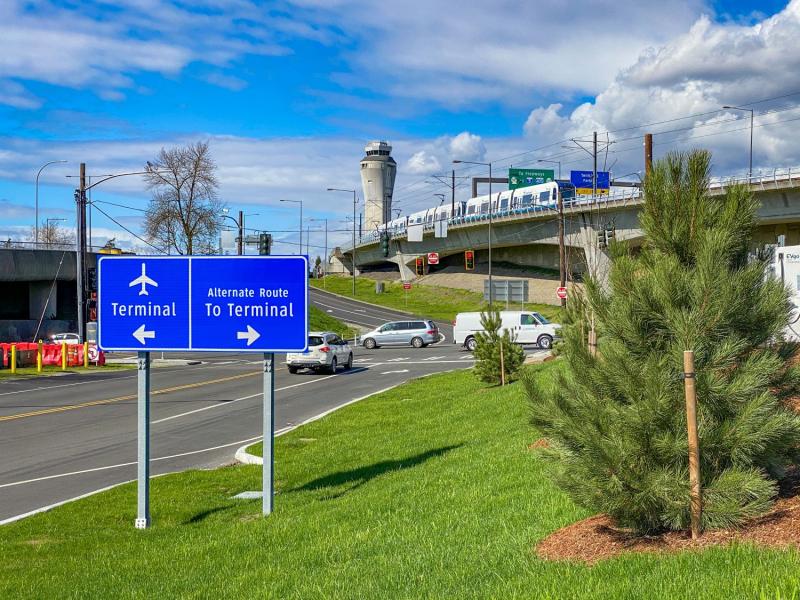 A busy parking garage makes airport parking a challenge. During busy travel periods, you can expect to spend 45 to 60 minutes looking for a parking stall. 
If you decide to drive and park, the new automated parking guidance system marks available and  occupied stalls with green and red lights.
It's dangerous to park on the shoulder of the airport drive. Use the newly reconfigured Cell Phone Lot. 
At the airport
Get here early! Depending on your needs, you may need more time. Passengers should arrive two hours before domestic travel and three hours before international travel. 
Upgrade SEA highlights more than $4.6 billion in improvements underway over the next five years.
Construction for safety and accessibility improvements unfortunately means temporary closures along garage skybridges.
SKYBRIDGE 5 CLOSURE
Skybridge 5 is currently closed. Alaska Airlines customers checking bags should use Skybridge 6, all other airline customers should proceed to Skybridge 4.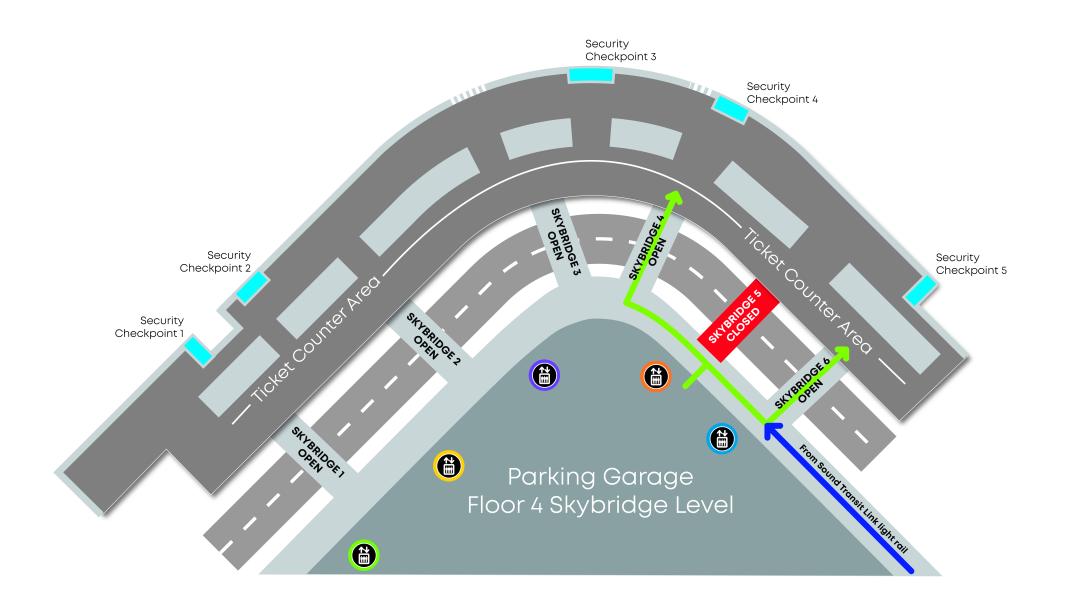 Be ready for security checkpoints:
Accessible travel at SEA 
Return trip
Use the arrivals (lower) level to drop off in the morning and the departures (upper) level to pick up in the evening 
 
Check Airport Drive Cameras to check traffic on the drives
Coming from an international destination?
Download the Mobile Passport Control app.
 
Add your travel details as you land at SEA.
 
Collect your bags and go straight to a dedicated line in the arrival hall.
 
Your entire family can complete the customs process from one mobile device.
 
Learn about the Bags First arrival process at SEA Airport.
Stay in the loop with SEA Airport