Department of Homeland Security Extension of REAL ID Full Enforcement Deadline
- States to have additional time to meet requirements as the REAL ID full enforcement date has been postponed by 24 months, from May 3, 2023 to May 7, 2025. Residents will need to have driver's licenses and identification cards that meet the security standards established by the REAL ID Act by the enforcement date. As required by the law, following the enforcement deadline, federal agencies, including the Transportation Security Administration (TSA), will be prohibited from accepting driver's licenses and identification cards that do not meet these federal standards.
What is the Real ID Act? What does it affect?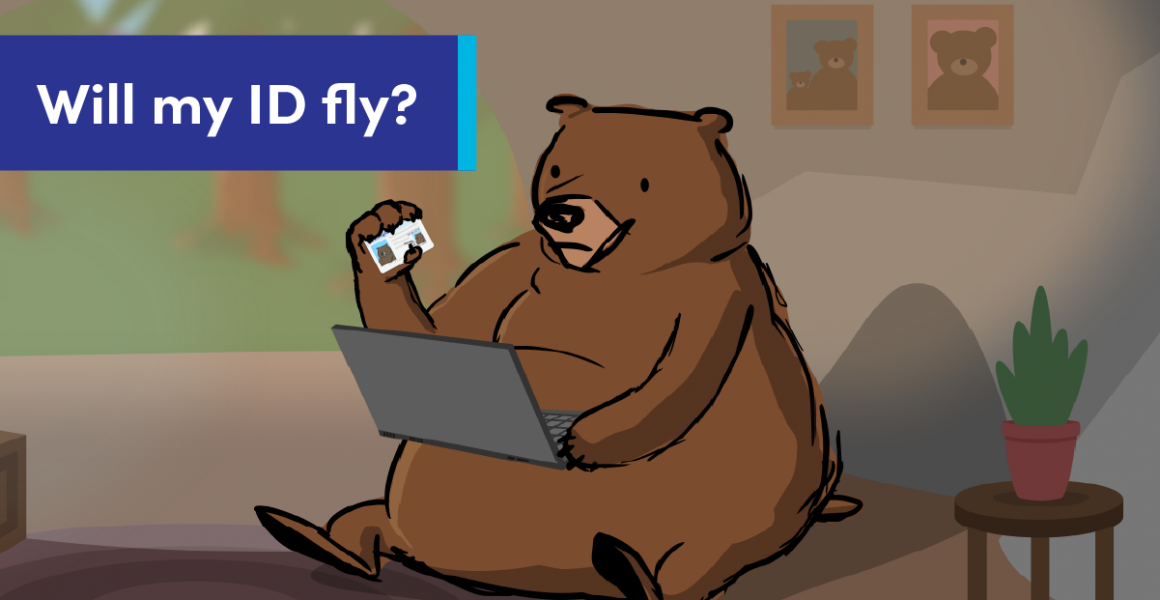 Congress passed the REAL ID Act in 2005 to help combat terrorism and identity theft. The law set new requirements for identification that federal agencies may accept for domestic air travel and entrance to certain federal facilities. To comply, a state must create an ID that requires applicants to provide proof of identity and legal U.S. residency, as well as counterfeit-resistant security features. All states must comply with the law before it takes effect. Discover the full list of accepted ID documents under REAL ID.
REAL ID will affect access to places controlled by the federal government: Airport security checkpoints, U.S. border crossings, and Secure federal buildings (like military facilities).
When does it start?
TSA Agents will accept standard licenses until the end enforcement date.
Where can I access more information?
What forms of identification work for the Real ID Act?
Here are some of the options that will work for air travel when REAL ID goes into effect on May 7, 2025. Find the full list here.
Permanent Resident Card (Green Card)
U.S. Military ID
U.S. Passport
U.S. Passport Card
Foreign Passport
Enhanced Driver License (EDL
Enhanced Identification Card (EID)
Federally Recognized, Tribal-issued Photo ID
U.S. Citizenship and Immigration Services Employment Authorization Card (I-766)
ALL INFORMATION ABOVE IS PROVIDED BY THE U.S. DEPARTMENT OF HOMELAND SECURITY