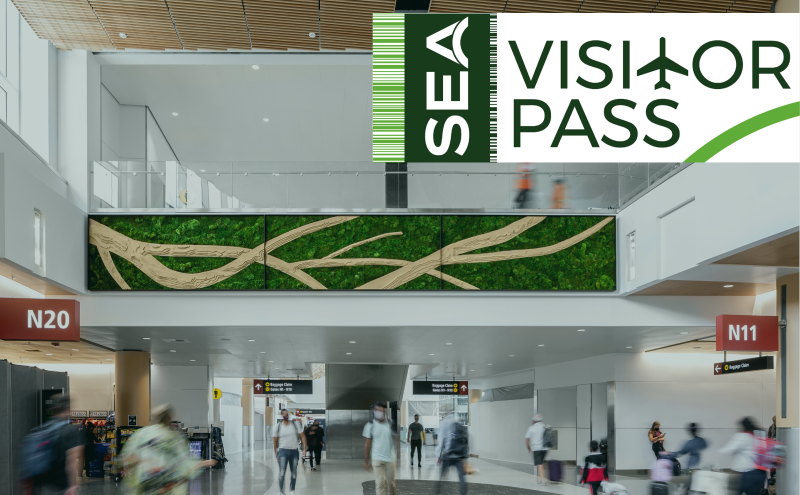 No flight? No problem, you can still explore SEA.
Apply today to enter the secure side of the airport.
Seattle-Tacoma International Airport (SEA) was the first airport on the West Coast to implement a post-security visitor program back in 2018. SEA Visitor Pass welcomes you to the airport even when you're not flying! Meeting someone who is arriving internationally? No SEA Visitor Pass is needed, you can meet them at the international arrivals meeting point! You can use Visitor Pass to see off friends and family who are departing internationally and domestically and arriving domestically.
Step 1: Apply Online
You can apply the day of your visit or up to seven days in advance. SEA Visitor Pass is limited to 300 visitors a day, you can see a countdown of the number of passes remaining on the application page. If you cannot select a date on the online form, that means the visitor slots are full for that day.
Check that your information is accurate and provide your full legal name (exactly as it appears on your passport or driver's license), date of birth, and your sex. You'll receive a confirmation email verifying that your request has been received!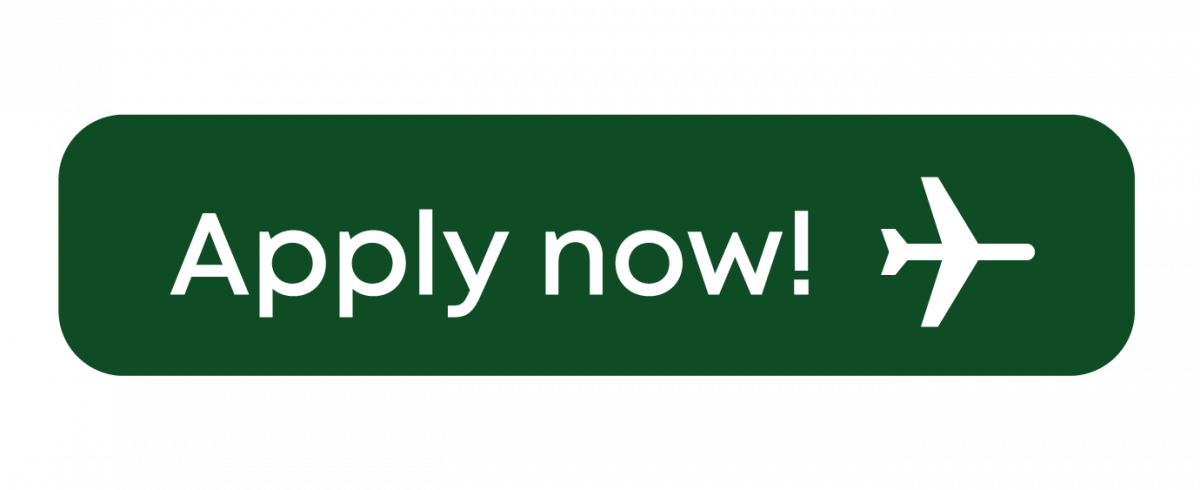 Step 2: Get TSA's Approval
Your application will be reviewed and approved by the Transportation Security Administration (TSA)
If you're applying in advance: You'll receive an email with your approval status after midnight on the day of your visit.
If you're applying for same day entrance: You'll receive an email with your approval status within 15 minutes.
Step 3: Show off your SEA Visitor Pass
If approved for entry, you'll receive an email with a QR code to scan upon entry at TSA Checkpoint 3. Make sure you have it on hand (either print or digital) along with your TSA-approved ID when you go for screening, make sure to tell the TSA Officer that you have a SEA Visitor Pass.  Each person using SEA Visitor Pass must display their individual QR code and ID at security, those without the approval email will be denied entry.
SEA Visitor Pass participants must enter through general screening at TSA Checkpoint 3 between 5:00 a.m. through 10:00 p.m. Get step-by-step directions on our interactive map or check live checkpoint wait times on the flySEA App!
Let us know what you think!
Program and Security Information:
SEA recommends that you depart by 10:00 p.m.
You're subject to the same security regulations as passengers boarding an aircraft and must comply with TSA's screening procedures, do not bring items prohibited by TSA and review the 3-1-1 Liquids Rules
Expedited screening and trusted traveler programs like TSA PreCheck and CLEAR are cannot be used with SEA Visitor Pass
Access is limited to 300 passes per day and are granted on a first-come, first-served basis and is subject to TSA approval
SEA Visitor Pass is a permanent program. However, the Port of Seattle has the right to cancel the program or modify program rules at any time without prior notice.
SEA Visitor Pass access is approved only for personal use; commercial or professional use is forbidden and will result in revocation of program access