Apr 26, 2022
Port of Seattle Commission President Calkins and Commissioners Mohamed and Hasegawa at Green River College during President Biden's Earth Day visit.
Earth Day is a day of activation for the environmental justice movement. As Commissioner, I understand that promoting a healthy planet is good for business, workers, and communities. Indeed, transforming industries invites both growth and healing. So, all of us have a role to play to combat climate change and to promote a healthier, more equitable society.
At the Port, meaningful systemic change looks like breaking our dependence upon fossil fuels, and building a society run on renewable energy. It also means addressing generations of harm from toxic pollution.
My first few months in office have been a process of listening, learning, and leading on environmental and sustainability efforts. This Earth Day, I'm excited to share some highlights of the work thus far.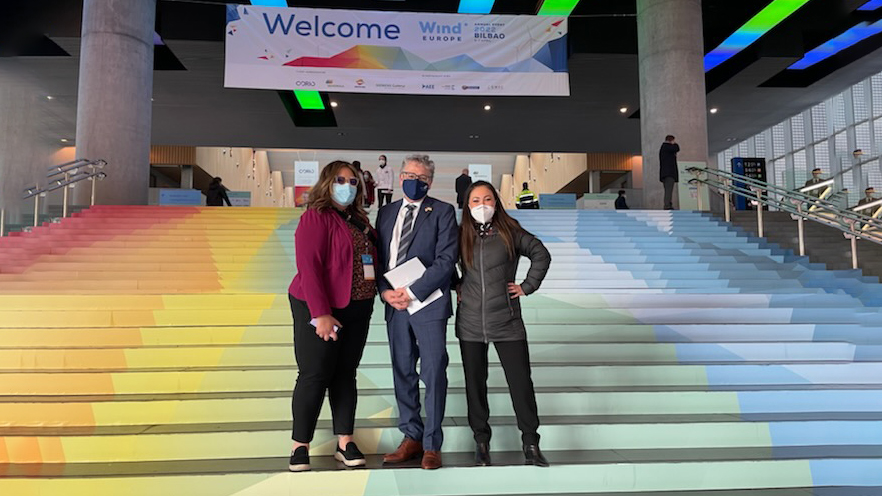 Earlier this month, I attended the 2022 Wind Europe Conference in Bilbao, Spain, where workers, scientists, policy decision-makers, and businesses from around the world converged to discuss wind power. Electrification is key to decarbonizing industries and saving our planet, and wind is an unlimited, natural resource ready to be harnessed for the greater good.
I met with experts about the global supply chain to produce and deliver wind-based energy. I toured production factories and imagined the role the Pacific Northwest can play in promoting alternative energy sources, including hydrogen. I was educated on electrolysis and electrical grids. I learned how supporting the industrialization of wind energy can help end Europe's dependence upon Russian oil!
It was a riveting educational opportunity, and I'm eager to apply the knowledge I've gained to our work at home.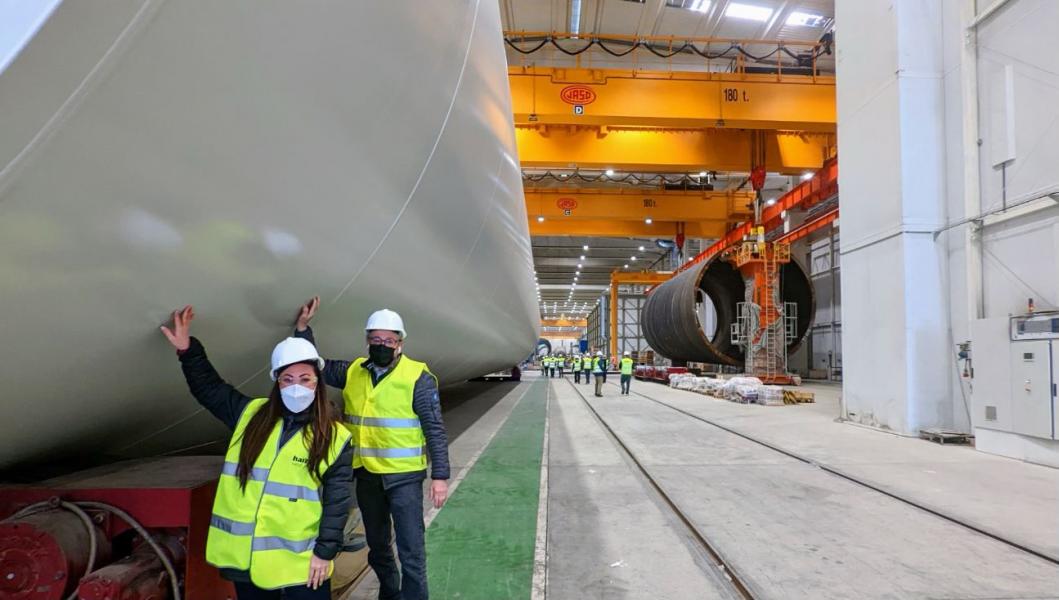 ---
Here at home, it was a genuine pleasure to meet the leaders and incubators of Maritime Blue, a cluster organization of maritime stakeholders working hard locally to transform the maritime industry globally.
We have an ocean of opportunities to grow the economy in an environmentally friendly way. It was jaw-dropping to see the ingenuity and skills of the Maritime Blue incubators leading the way from our own backyard.
Excitingly, Maritime Blue in partnership with 14 regional coalition partners is a finalist for the $1 billion Build Back Better Regional Challenge, which would be a powerful lift in the continued effort to lead in environmental advancements.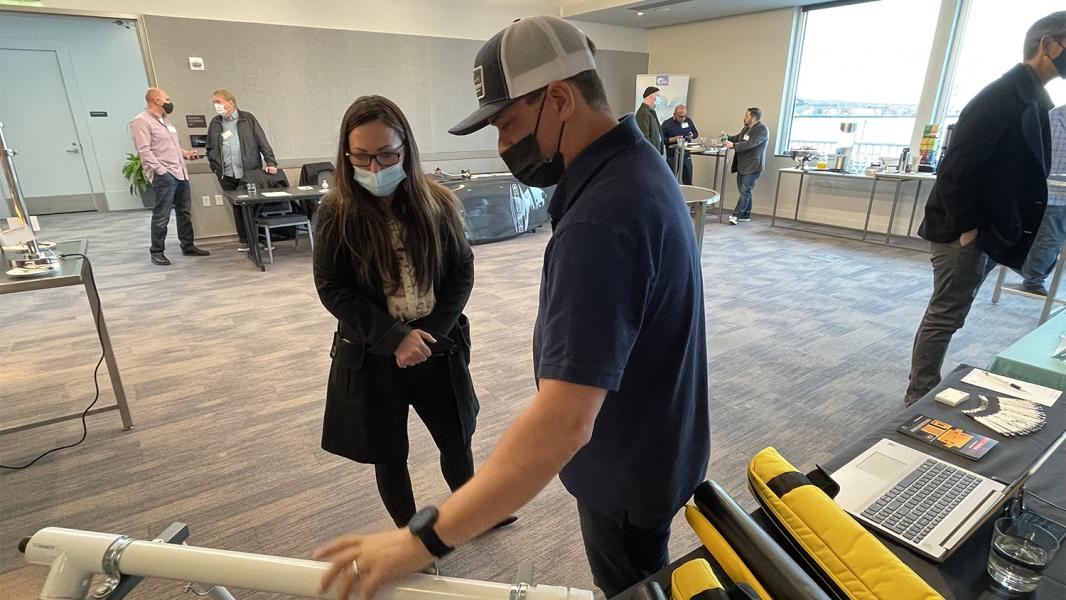 As Co-Chair of the Port's Sustainability, Economy, and Climate Committee, I got to hear and provide feedback on innovative initiatives to equip Port-owned buildings with solar panels, double-paned windows that save energy, and green rooftops that reduce glare and heat. I learned about the Blue Carbon Pilot Project — farms of living organisms like seagrass, kelp, and oysters, that can naturally decarbonize local waters. And, there is an abundance of impactful remediation efforts to restore damaged habitats.
The Port is an inspiring place where great minds of motivated humans convene to innovate and act. Collectively, we are coming to understand that environmentalism isn't just a side strategy or something we do for good measure — it's integral to optimizing our core mission of promoting economic opportunities and raising the quality of life for communities. This Earth Day, I acknowledge and honor the many efforts of committed, well-intentioned people to make a difference for ourselves and posterity, and I recommit myself to the work that lies ahead.
Wishing you a Happy Earth Day, in celebration of our beautiful Mother Earth and all her glory.
Subscribe to receive email updates from Commissioner Hasegawa