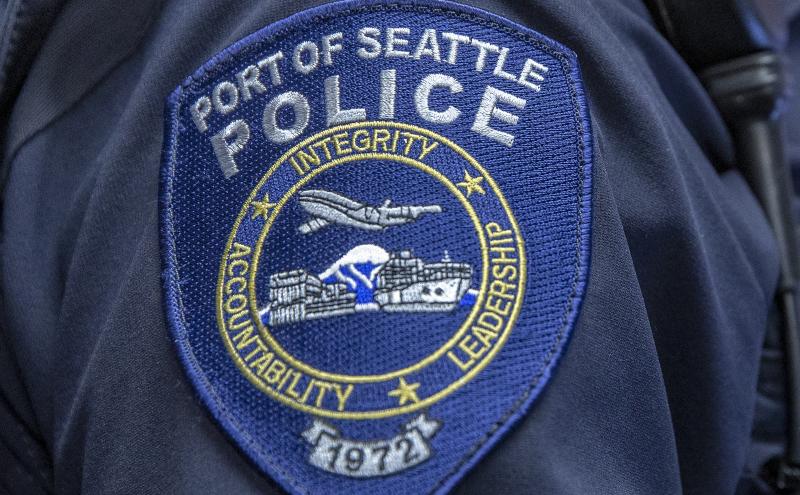 On July 14, 2020, the Port of Seattle Commission passed motion 2020-15 establishing a Task Force on Port Policing and Civil Rights. The Task Force was charged with conducting a comprehensive assessment of the Port Police Department's policies, protocols, and procedures with an intentional emphasis on issues of racial equity and civil rights. The goal of the assessment is to ensure alignment with the highest national standards and best practices related to policing. The Port can lead by example by embracing a thorough review of Port Police practices, protocols, and internal processes, and by acting swiftly and meaningfully in identifying and acting upon areas for improvement.
The assessment was conducted by 21CP Solutions (21CP). 21CP is a consulting firm whose members were integral in the creation of President Obama's Task Force on 21st Century Policing which was created to strengthen collaboration between law enforcement officers and the communities they serve. 21CP worked with the Task Force and subcommittees to complete the comprehensive assessment of the Port of Seattle's Police Department.
The assessment and final recommendations were presented to the Commission on September 14, 2021. Please see milestones and all materials, including the final Assessment Executive Summary and Recommendations, on the Port Police Department Assessment webpage.
The Task Force is comprised of subject matter experts and stakeholders both internal and external to the Port of Seattle. 
Task Force Members 
1. Marin Burnett 
Port of Seattle, Strategic Initiatives, Strategic Planning Manager
 
2.  Ryan Calkins
Port of Seattle Commissioner
Biography
3. Milton Ellis 
Port of Seattle, Labor Relations, Labor Relations Manager
 
4.  Bookda Gheisar, Co-Chair
Port of Seattle, Senior Director of Equity, Diversity and Inclusion
Biography
5.  Sean Gillebo
 Port of Seattle Police Department, Commander
Biography
6.   Monisha Harrell 
Equal Rights Washington, Chair 
 
7.  John Hayes 
Seattle Police Department, Captain
 
8.  Deborah Jacobs
Independent Consultant
Biography
9.  Jesse Johnson
Washington State Representative 
 
10. Anne Levinson 
Retired Judge, Deputy Mayor, and police accountability Oversight Auditor
 
11. Sofía Mayo
Port of Seattle, Central Procurement Office, Senior Manager Service Agreements
 
12. Sam Pailca
Microsoft, Associate General Counsel, Office of Legal Compliance; Board  Member of ACLU Washington
 
13. Eric Schinfeld 
Port of Seattle, External Affairs, Senior Manager, Federal and 
International Government Relations 
Biography
14.  Ericka Singh
Port of Seattle Human Resources, Talent Acquisition Manager
Biography
15.  Peter Steinbrueck
Port of Seattle Commission President
Biography
16.  Jessica Sullivan
REI, Corporate Security and Emergency Manager; retired Captain, King 
County Sheriff's Office
Biography
17.  Veronica Valdez
Port of Seattle, Commission Office, Commission Specialist
Biography
18.  Delmas Whittaker, Co-Chair 
Port of Seattle, Senior Manager of Fishing Vessel Services; President of the Port's chapter of Blacks in Government (BIG)
 
19.  Michelle Woodrow
Teamsters, Local 117, President and Executive Director
Biography
20.  Shaunie Wheeler
Teamsters, Local 117, Political and Legislative Director, Joint Council of Teamsters No. 28