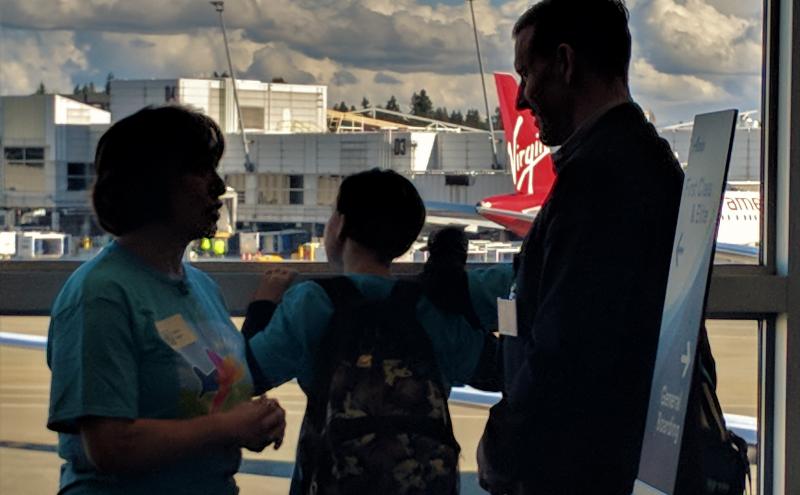 Wings for Autism Airport Rehearsal
Apr 12, 2018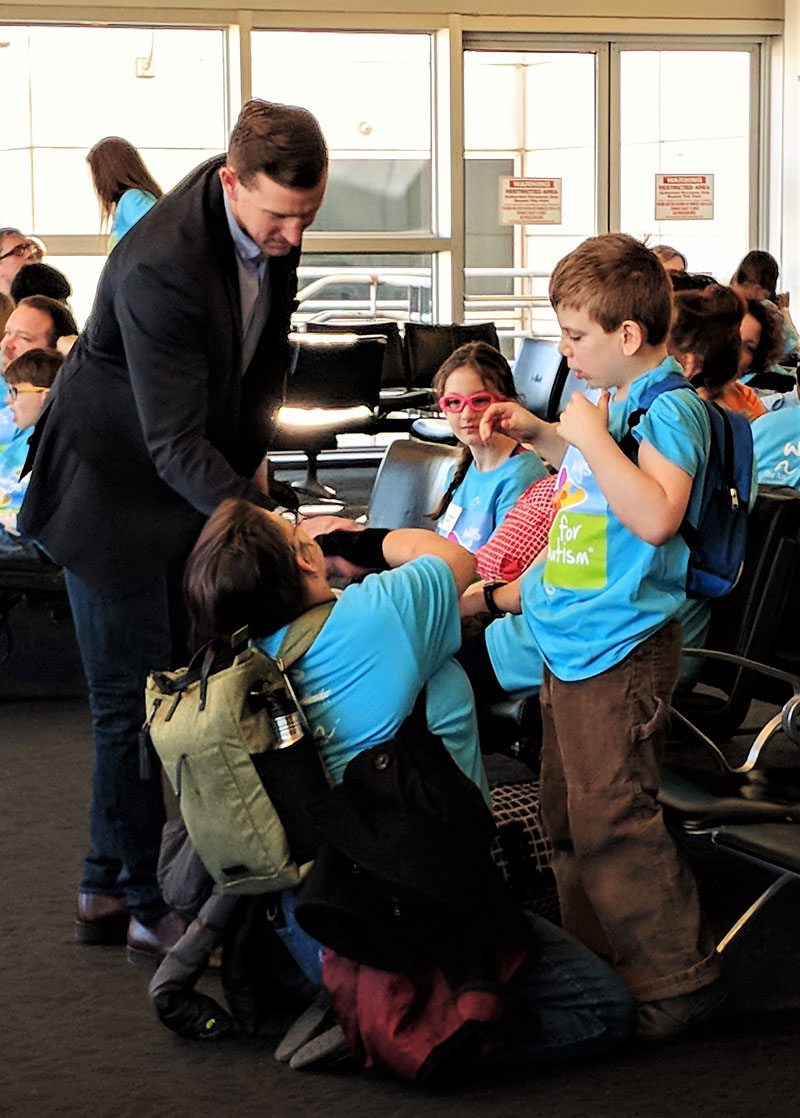 One of the things I love most about being a Port of Seattle Commissioner is making personal connections out in the community. In March, I had the pleasure of speaking at the Port of Seattle's 7th Wings for Autism event. The event, sponsored in collaboration with the Arc of King County and Alaska Airlines, provides families with children on the autism spectrum a safe, pleasant airport experience. It was wonderful to see how passionate  all the volunteers are in supporting this program and to see how much families enjoy the experience. 
Meeting with students at Roxhill Elementary School was a blast! I'd love to take credit for the excitement they showed, but Port of Seattle General Electrical Foreman Shannon Acena-Neal deserves the credit for this one.  Shannon provided safety gear for students to try on and some great hands on electrical models to tinker with.  We spoke about what the Port of Seattle does, who it serves and what different types of career opportunities are available.
I look forward to making more connections in the coming months and sharing some of the highlights along the way. Stay tuned for more updates on my work on the commission, and other opportunities for you to engage with us.