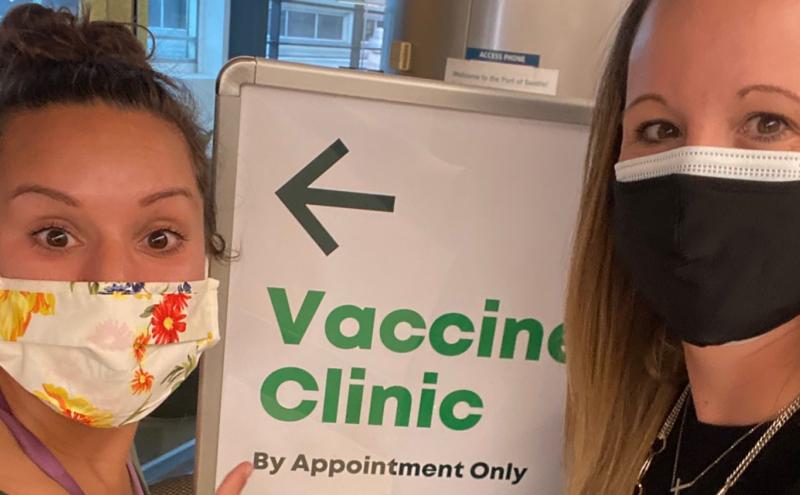 Jun 02, 2021
For many of us, the light at the end of the COVID tunnel is getting brighter. Maybe you've had a social gathering with others who are fully vaccinated. Or you've flown for the first time in what feels like ages. Or maybe you're just feeling the anxiety of a year in lockdown finally recede.
We are lucky to live in King County, where we've had one of the most successful vaccination rollouts nationwide. But not everyone has had the same level of access to vaccinations as we have. One group in particular faces especially challenging obstacles to receiving the vaccination — maritime workers on foreign-flagged vessels.
Thanks to the extraordinary work of our Port staff, partners, and volunteers, the Port of Seattle was able to distribute 7,846 vaccines over the course of eight weeks to workers at Seattle-Tacoma International Airport (SEA). Based on that success, the Port has turned its attention to maritime to support efforts by industry partners.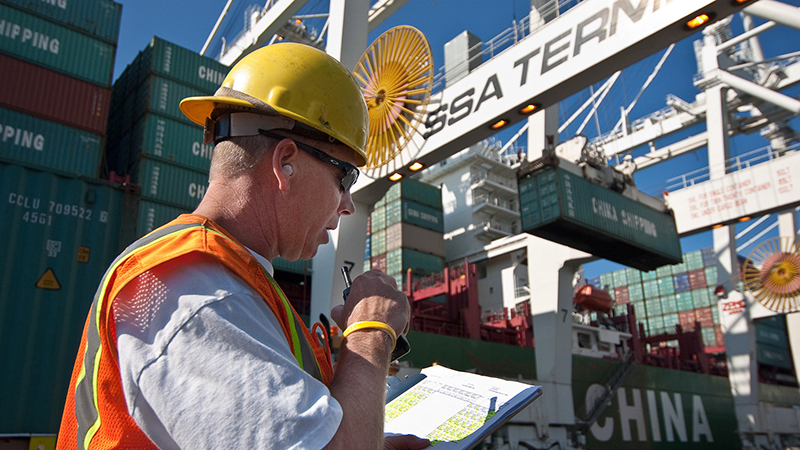 Maritime workers are an essential link in the supply chain for our food system, along with tens of billions of dollars in consumer goods and tourism. Vaccinating these essential workers in the fishing and cargo sectors and exploring options to vaccinate cruise ship crews is the surest means of a full recovery for our local economy.
To date, the Port has been supporting the following maritime vaccination initiatives:
Fishing and General Maritime
Discovery Health MD continues to administer vaccines at Terminal 91 to Trawl Fleet crew members, as they prepare to depart for off the coast of WA and Alaska
Discovery Health has a goal of administering 1,500+ second doses at Terminal 91
Discovery Health can also administer vaccines to the fishing fleet and processing employees
Cargo
Discovery Health is administering vaccines to domestic and foreign flag vessel crews, as available. The Seattle Mission to Seafarers and the Tacoma Seafarers Centers are coordinating and outreaching to vessel agents
As of May 23, the crews of three vessels were vaccinated in the south harbor
On Saturday, May 15, NWSA hosted a Pierce County Department of Emergency Management vaccination clinic for Port of Tacoma and NWSA employees, and extended outreach to customers and stakeholders
Discovery Health, facilitated by NWSA, has conducted at least two vaccination clinics at the Longshore halls in Tacoma (Local 23) and Seattle (Local 19)
Cruise
Staff continues to work with cruise lines on the feasibility of providing crew vaccinations. There is interest among cruise lines, and they are working through logistics and operational needs. Our home port cruise lines are working toward meeting the CDC requirement of 95% of the crew and 95% of the passengers fully vaccinated.
For more information about these efforts, please contact our office directly at calkins.r@portseattle.org or by phone at (206) 787-3034.
Subscribe to email updates from Commissioner Calkins