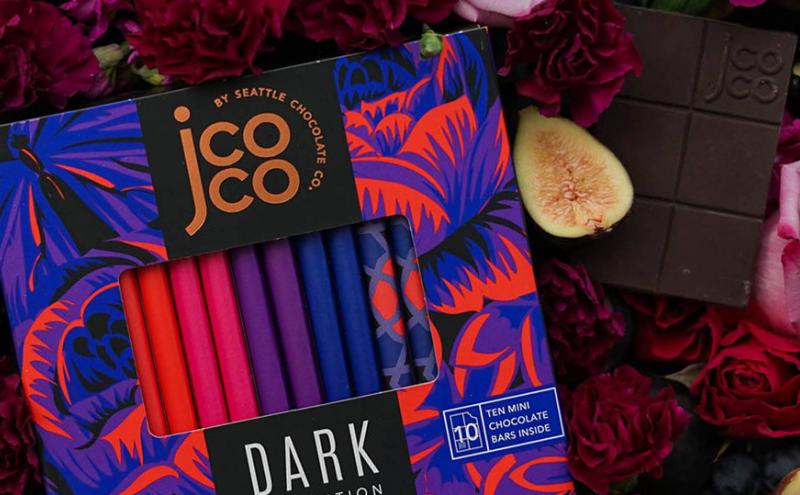 Port recognizes twelve partners for sustainability leadership through use of LED lights, waste reduction, and quiet operations
September 22, 2020
The Port of Seattle today recognizes twelve commercial and non-profit partners for outstanding leadership and sustainability efforts as part of the Environmental Excellence and Fly Quiet Awards, given annually to those supporting the Port's environmental goals. Winners this year include programs supporting local food banks, prevent and recycle waste, reduce energy consumption and greenhouse gas emissions, provide education programs for shoreline restoration and community health, plus research and coalition building to better understand underwater stresses of our Puget Sound orcas.
"We have hundreds of private employers operating on our facilities and dozens of nonprofit partners active in near-Port communities," said Port of Seattle Commissioner Ryan Calkins. "Meeting our big picture environmental goals requires all of us to innovate and invest in more sustainable products and processes. We greatly appreciate these partners for playing a leadership role in protecting the region's environment."
"SSA is pleased to have partnered with Seattle City Light on this re-lamping project as part of our continued efforts to demonstrate our commitment to the environment, our work force, and the neighboring communities of West Seattle," said Eli Bohn, General Manager Terminal 18, SSA Terminals. "We recognize the importance of reducing emissions and protecting the environment and hope to have more opportunities in the future to do so."
"Seemingly small things like compostable or recyclable wrappers are surprisingly difficult to source and execute, but are worth it to reduce our operation's impact on the planet and give consumers environmentally friendly options as they're shopping for chocolate," said Jean Thompson, owner, CEO of Seattle Chocolate Co. "It's gratifying to be recognized and to have help spreading the word to consumers and other manufacturers."
The Environmental Excellence Awards celebrate the dedication of local Port business partners to engage in healthier communities for cleaner land, air and water and to invest in enhanced energy efficiency in both the maritime and aviation sectors.
The annual Fly Quiet Awards were developed by Port staff and a citizen advisory committee in 2005 to increase airline and pilot awareness of aircraft noise impacts on local communities. Fly Quiet was included as a continuing noise program measure in the most recent Part 150 Noise Study update completed in 2014.
Maritime Environmental Excellence Awards
Environmental Performance Award — SSA Marine
For voluntary LED lighting upgrades at Terminal 18, making use of Seattle City Light incentives, gaining a 65% reduction in energy use with additional benefits for worker safety and off-site light impact reductions for residential communities and natural habitats.
Environmental Education and Outreach Award —Dirt Corps LLC
For supporting Port environmental, equity, and environmental justice goals through education and outreach programs for adults, youth, and minorities. Dirt Corps implemented a pilot program to teach shoreline restoration skills along the Duwamish River and Elliot Bay to over 80 youth and adults. Training include classroom and field programs with local community partners including the Duwamish Valley Youth Corps, and the planting of 800 trees and shrubs.
Environmental Education and Outreach — Small Business Recognition — Orcasound Hydrophone Network
This small non-profit organization convenes 13 member organizations throughout the Puget Sound to compile and share hydrophone data. This data advances understanding of the stresses of underwater noise to Southern Resident Killer Whales and is shared with the public to learn about orca populations and noise impacts.
Honorable Mention
Environmental Performance — Norwegian Cruise Line Holding (NCLH)
For instituting a wide-ranging environmental program that includes eliminating single-use plastic water bottles and straws, adapting vessels for shore-power, reducing potable water consumption, and voluntarily conducting underwater noise surveys and meeting SILENT-E parameters for four of their cruise vessels.
Environmental Education and Outreach — Just Health Action
Directly engages Duwamish Valley community members with an action program combining environmental and human health principles that helped establish the Port-Duwamish Valley Community Equity Program and the Port Community Action Team. Shared goals included healthy environment and communities, and economic prosperity.
Aviation Environmental Excellence Awards
Environmental Performance — Alaska Airlines
Completed a voluntary lighting efficiency upgrade at two airport Maintenance Hangars that reduced energy consumption by 70 percent and leveraged a Bonneville Power Administration energy efficiency incentive, reduced inflight waste by eliminating 22 million plastic items (straws and stir sticks) and promoted reusable water bottles with passengers through their "Fill Before You Fly" campaign.
HMSHost
For extensive food donations including over 7,500 meals of surplus restaurant food and supplies to local food bank, donating surplus furniture and equipment to Habitat for Humanity, Highline Schools, and small local businesses including a Native American owned business that reused table tops from the closed Anthony's restaurant.
Environmental Performance — Small Business Awards
Seattle Chocolate
Recognizing a small and woman owned business for reducing shipment supply waste by 80 percent with reusable boxes, donating over 54,000 fresh food servings to local food banks and using compostable film wraps for over 7.2 million chocolates.
Whidbey SeaTac Shuttle
Recognizing a small and veteran owned business for converting the remaining three passenger buses in their fleet from gasoline to propane reducing carbon emissions by 164 metric tons (equivalent to removing 35 cars from the road annually), switching to silica-based tires to improve fuel economy and recycling over 50 pounds per week from passenger and employee programs.
Fly Quiet Awards
The Fly Quiet awards, recognizing those airlines doing the best job minimizing noise impacts on local communities for operations at Seattle-Tacoma International Airport in the last calendar year.
Airlines are judged using three award criteria:  the sound levels of their operations (utilizing four of the Port's noise monitors); success at flying within the noise abatement flight procedures; and adhering to the airport's ground maintenance engine run-up regulations.
Southwest Airlines received the award for being the quietest jet airline among the five busiest airlines operationally at Sea-Tac Airport.
SkyWest Airlines received the award for operating as the quietest regional jet airline.
Frontier Airlines received the award for operating as the quietest jet airline with at least 1,000 annual operations.
Contact
Perry Cooper | Sea-Tac Airport
 206-787-4923 cooper.p@portseattle.org