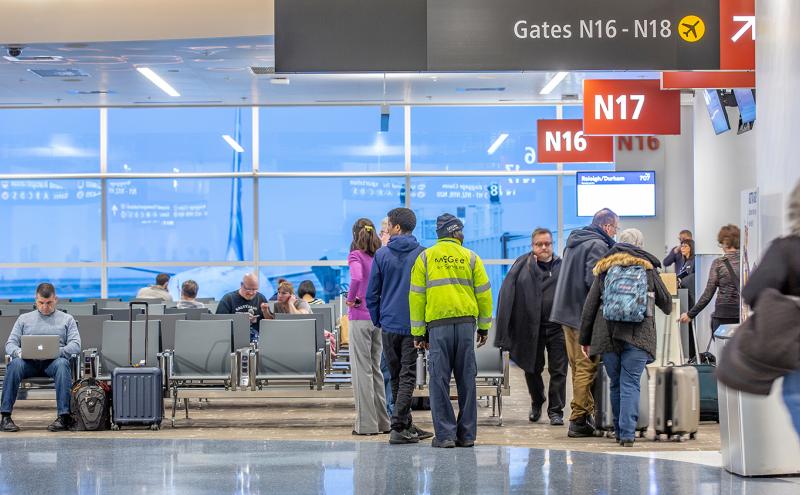 International interest a key driver for bringing nearly 50 million passengers to Sea-Tac
February 1, 2019
The Puget Sound region's work and play opportunities are on the rise thanks to the area's booming economy and growing air service connections. Overall passenger volume at Seattle-Tacoma International Airport reached 49.8 million people in 2018.
In the last five years, ten new airlines added service to Sea-Tac Airport. Today, airlines offer 91 nonstop domestic and 29 nonstop international destinations, an increase of seven international destinations. Based on preliminary traffic reports, Sea-Tac moved up one spot to become the 8th busiest U.S. airport in 2018 for passenger volume.
"The port is a source of opportunity. New routes mean more travel choices for locals, as well as new business and tourism prospects for our entire region," said Ryan Calkins, Port of Seattle Commissioner. "We are helping local cities and destination marketers make the most of new connections through economic development partnerships and promotional programs. At the same time, we recognize that neighborhoods closest to the airport experience more impacts, so we are expanding our programs to support a healthy environment and healthy communities."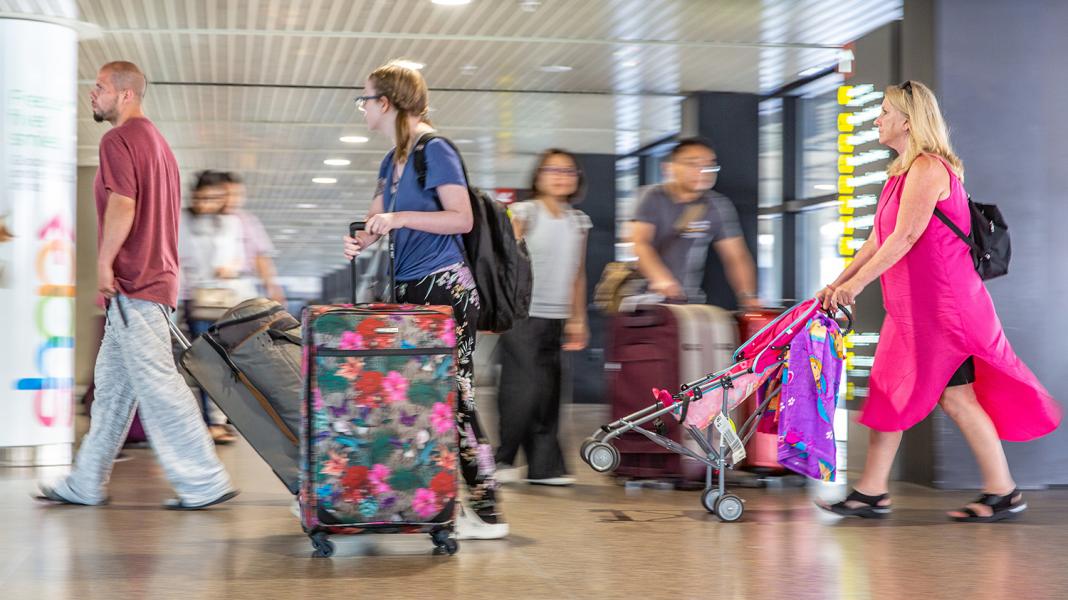 The Puget Sound's global prominence as an economic and innovation powerhouse explains some of the growth in international travel. Aviation technology tells the rest of the story. The new generation of aircraft coming online provide efficiencies that make farther-flung destinations more economical. These new longer routes include upcoming services for 2019 such at Japan Airlines Boeing 787 service to Tokyo-Narita, plus A350 service by Cathay Pacific to Hong Kong and Singapore Airlines to Changi Airport.
Local businesses and tourist destinations are making use of the access to global audiences.
Bill Dewey, Director of Public Affairs for Taylor Shellfish Farms, explained how their business relies on access to global markets for cargo, and connectivity to customers. "Taylor Shellfish has grown in recent decades to over 700 employees that work for us in our hatcheries, in our nurseries, on our farms, in our processing plants, in our restaurants, driving our delivery trucks. In the rural areas where our farms are located these are valuable jobs. We now export about 30 percent of our product to 12 international markets. International markets have really been instrumental to fueling our growth, helping get our perishable products to customers as fast as possible, and getting our business managers out to meet customers."
Matthew O'Toole, a board member with Irish Network Seattle, a business and cultural community organization serving Irish Americans in the Seattle area says, "We have seen our business touchpoints with the local community soar as a result of the influx of new visitors and local Seattle companies wanting to learn more about doing business in Ireland. With Dublin having the largest concentration of aircraft leasing companies in the world, it helped local aviation companies get connected through Irish Network Seattle business events."
Sherrye Wyatt, PR and Marketing Manager for Whidbey and Camano Islands Tourism, described how greater connections to international markets opened doors to new audiences. "International markets are a source of growth for our local tourism economy. Last May we hosted the International Food, Wine and Travel Writers Association annual conference and brought nearly 50 influencers from throughout the world to our islands. This was the first time this conference was held in the Pacific Northwest and it led to new coverage from the UK to Australia."
2018 Service Highlights
Sea-Tac Airport served 49,849,520 passengers in 2018, a 6.2 percent increase over 2017's 46,934,619 passengers. 
International passenger traffic was up 5.8 percent in 2018 with 5,427,551 passengers.
In 2018, Sea-Tac added three new international airlines: 

Air France to Paris
Aer Lingus to Dublin
Thomas Cook to Manchester

Sea-Tac will add three more international airlines and one new international service in 2019: 

Japan Airlines to Tokyo-Narita launching March 31
Delta Air Lines adding new service to Osaka launching March 31
Cathay Pacific Airways to Hong Kong launching April 1
Singapore Airlines to Changi Airport launching September 3

432,315 metric tons of cargo (freight and mail) passed through Sea-Tac in 2018, a 1.5 percent increase over 2017. This levels off after increases in the previous two years of 16 and 10 percent.
2019 – 2014 Service Comparison
In just the last five years, ten more airlines are serving Sea-Tac adding 15 new nonstop, including seven new international nonstops, bringing the total to 29.
|   | 2019 | 2014 |
| --- | --- | --- |
| Airlines | 32 | 22 |
| International nonstop | 29 | 22 |
| Domestic nonstop | 91 | 83 |
| Total nonstop | 120 | 105 |
For more details, visit our Statistics page online.
Something New Every 90 days
Sea-Tac Airport is investing in its facilities and passenger experience to change to the better. Between 2017 and 2022, the Port is investing $3.2B in critical projects such as the Central Terminal Renovation, North Satellite Modernization, and International Arrivals Facility.
Starting this year and through 2021, we will add or upgrade 1.2M square feet at the airport, which creates more elbow room, improves safety and meets the region's needs. Passengers can look forward to something new every 90 days in 2019 at Sea-Tac Airport, and can follow the progress and details of Airport Projects online.
Community Engagement
Communities closest to the airport experience more of the impacts. The Port partners with cities closest to the airport on economic development projects and support for tourism marketing. Since the Port of Seattle Commission authorized the program in November 2016, twenty-one projects received a share of almost $170,000 in matching grants, and the Port has funded local nonprofit Forterra as it undertakes an urban forestry project with cities closest to the airport. In addition to these and many other programs, in 2018 the Port launched a new community engagement forum known as Sea-Tac Airport Stakeholders Roundtable (StART). In its first year of work, the StART group has agreed to pursue a four-part workplan including:
Updating the current runway use plan agreement with FAA to clarify a minimized use of the third runway during the late-night hours.
Designing a new program to incentivize air carriers to fly outside of noise-sensitive hours or to transition to quieter aircraft.
Analyzing runway glide slope with an end goal of raising the glide slope on the longest runway to provide a small noise reduction for communities south of the airport. 
Assessing airfield noise to investigate and determine sources of airfield noise troublesome to the community.
Economic Impact Highlights
Sea-Tac Airport is one of the largest job-sites in King County.
According to a 2018 economic impact report, the airport directly supports an estimated 87,300 jobs, including 19,100 at the airport and 68,200 jobs supported by visitor spending.
More than 250 different employers operate at the airport.
The majority of airport-supported jobs are in King County, with 40 percent of airport workers coming from South King County.
Overall, the 2018 report estimates 151,400 total jobs are supported by the airport, either directly or through multiplier effects.
Airport activity contributed $442 million in state and local taxes.
A consultant analysis found that each new international route brings an additional $74 million per year to the local economy.
Research also indicates international visitors spend more and stay longer.
2,049 individuals hired at Sea-Tac through Port Jobs.
Contact
Perry Cooper | Seattle-Tacoma International Airport
(206) 787-4923 | Cooper.p@portseattle.org