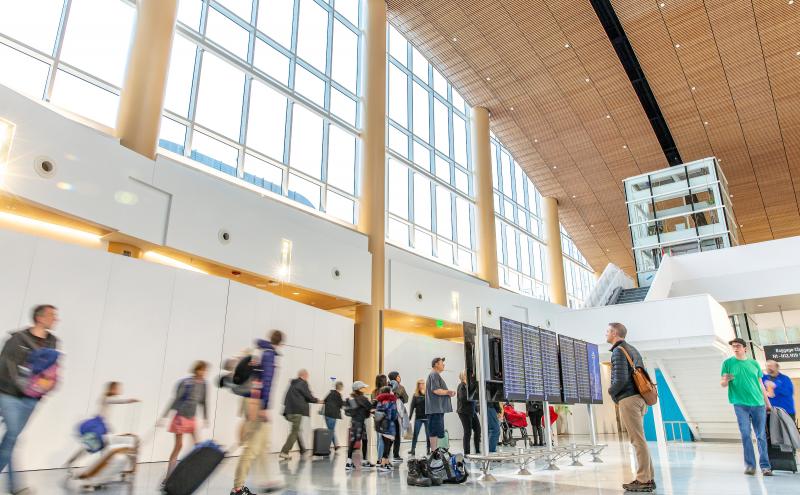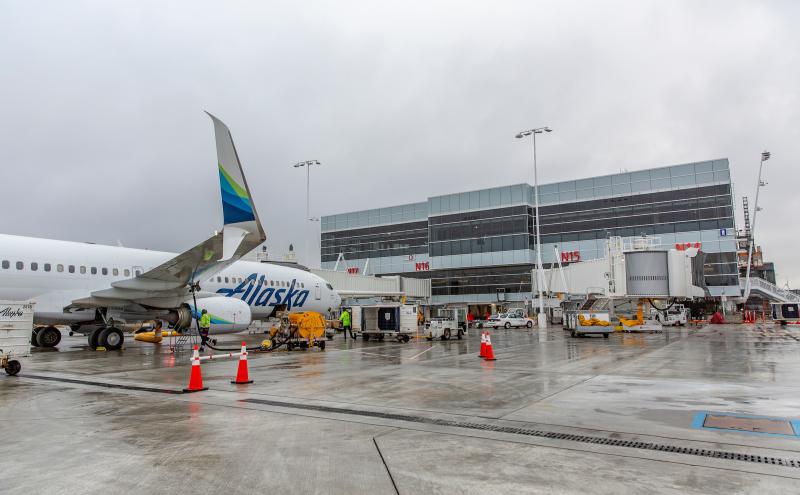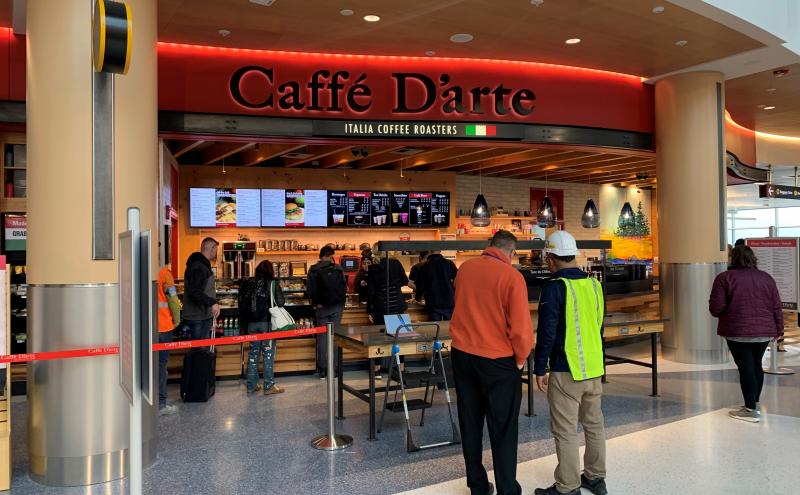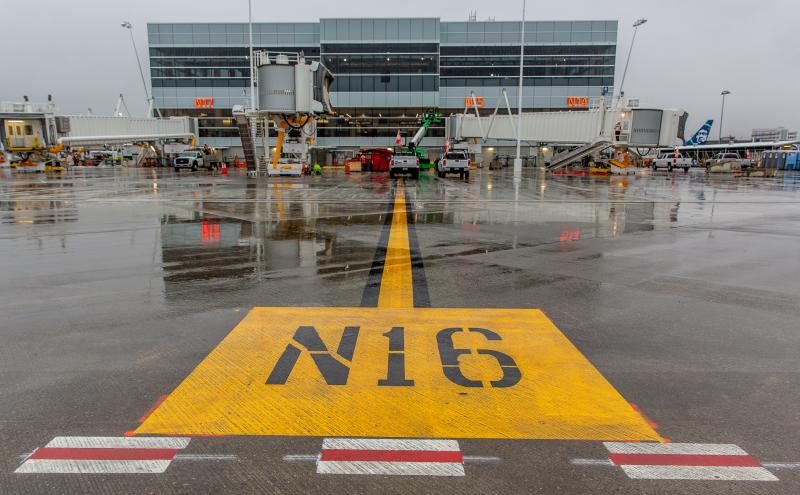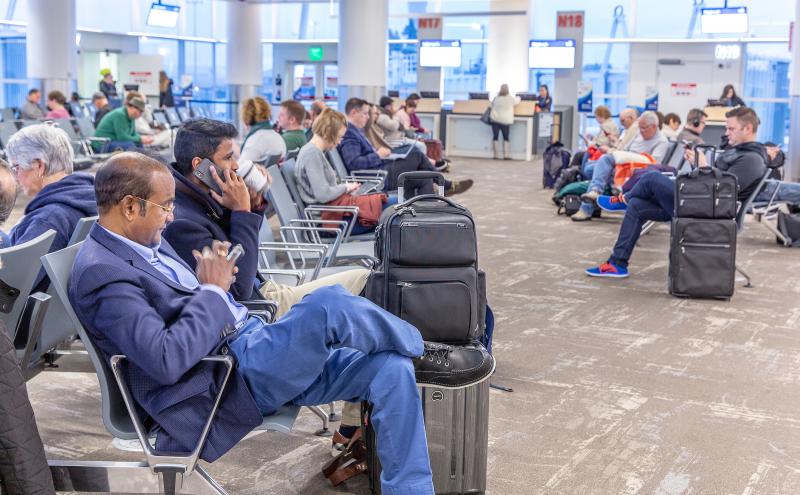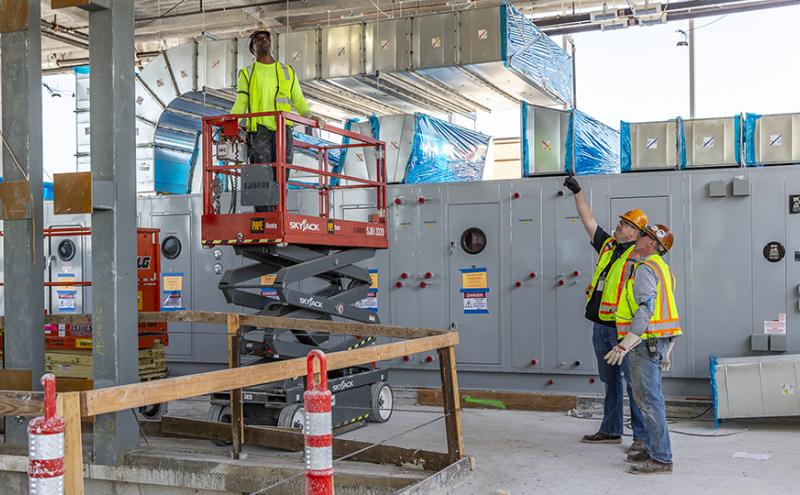 North Satellite Modernization Project Playlist:Click the menu in the upper left hand corner to view videos that show progress and renderings of the North Satellite Modernization Project since its groundbreaking in February 2017.
The North Satellite Modernization Project is the expansion and renovation of a 45-year-old facility to better serve passengers with more choices and amenities for an enhanced travel experience. This investment by the Port of Seattle and Alaska Airlines will be built to preserve resources and meet our strict sustainability standards. The entire venue will open up with natural light and views of the airfield and mountains, befitting of a world-class airport.
January 2019 update:
Five new gates are now open as the first of several milestones in the expansion phase of the project. With the 240-foot expansion of the building to the west, these new gates allow construction to take place in stages to minimize impact to passengers during the renovation.
Additional sections of the building will open in the next four months, including an upper level mezzanine, four new eateries, additional gates, and a flagship Alaska Lounge. Passengers can currently enjoy the brand-new seating with built-in charging stations.
North Satellite Renovation Details
A new upper-level mezzanine with open circulation areas, natural light and a new full-service dining venue with dramatic airfield views
Renovated interior with new building forms and functional interests that are cost-effective, environmentally friendly and express Pacific Northwest culture
Seismic upgrades
Baggage handling improvements
Access walkways, elevators, and stairway improvements
A nature-inspired "living wall" art piece of plants that will complement the open design of the building, and celebrate the ecology and environment of the Northwest

New Alaska Airlines lounge with Olympic Mountain views
Rainwater collected to supply flushing water to the restrooms
Enhanced exterior with an iconic design evoking movement
New dynamic, interactive signage
More robust Wi-Fi service
Refurbished transit system lobby
20 new gates
Pursuing Leadership in Energy and Environmental Design (LEED) certification
100% LED lighting and efficient heating and cooling
750,000 gallons of rainwater runoff captured annually 
Project Timeline

Build in two phases, beginning with the expansion of eight gates to the west of the current facility, followed by renovation.
Estimated Project Costs
Funding for the project will come from a combination of airline fees and Airport Development Fund and Passenger Facility Charge revenues.
As with virtually all airport projects, no Port of Seattle taxes will be used.
The estimated cost for the Port's portion of the North Satellite Moderinzation is $658.3 million.
Alaska Airlines will contribute an estimated $41 million to build the new lounge and employee spaces.
Estimated Capital Cost Summary
Port of Seattle Budget
North Satellite Renovation
(Not including Alaska Airlines costs for Board Room and employee spaces - $41,000,000)
$ 658,300,000
Vertical Circulation, Concourse C
$ 15,900,000
Refurbish Baggage System
$ 19,300,000
Overall Management Costs
$ 4,300,000
Current Total Project Estimate
$ 697,800,000
Related Projects
North Satellite Modernization brings together the north satellite renovation and several parallel projects described below. Construction will take place in stages in order to minimize impact to passengers.
To be completed: December 2019
Travelers connecting between Concourse C, the North Satellite and the Main Terminal will see a major upgrade to the space accessing the Satellite Train System's (STS) after a year long closure beginning in January 2019.
North Satellite Baggage System
Completed: Spring 2015
Renovated the existing baggage systems associated with the north satellite by replacing worn belts, bearings, gearboxes, shafts and rollers; upgraded system controls and programming to increase the speed of transfers, extend system life, improve long-term reliability and decrease operating and maintenance costs.