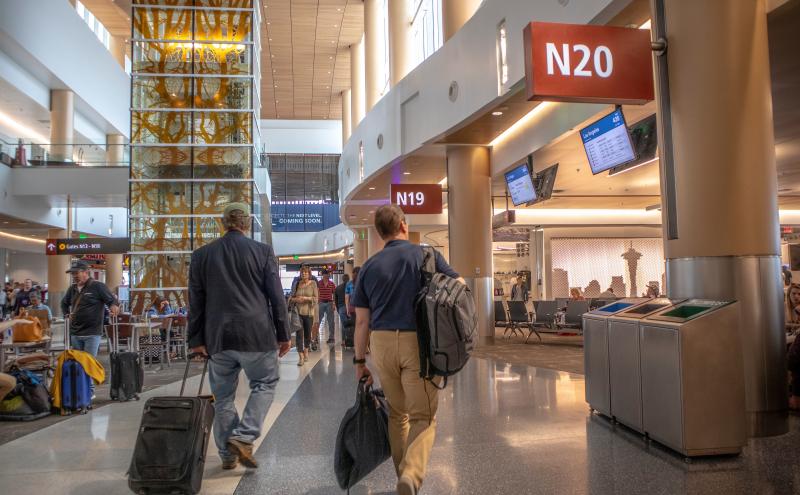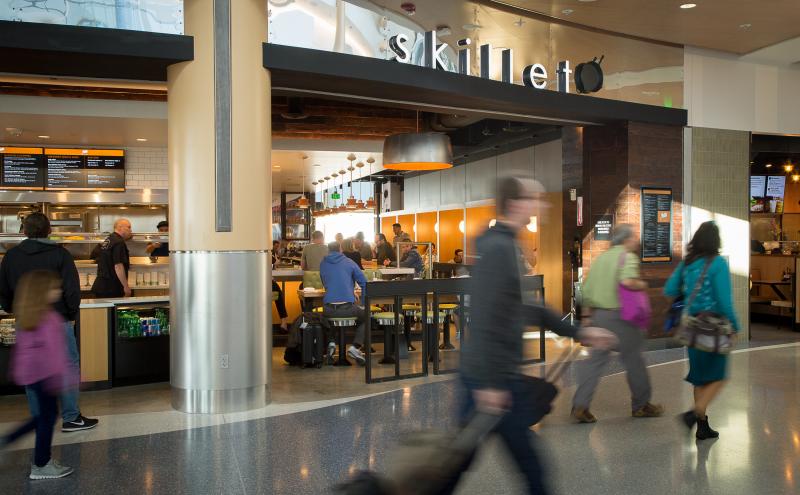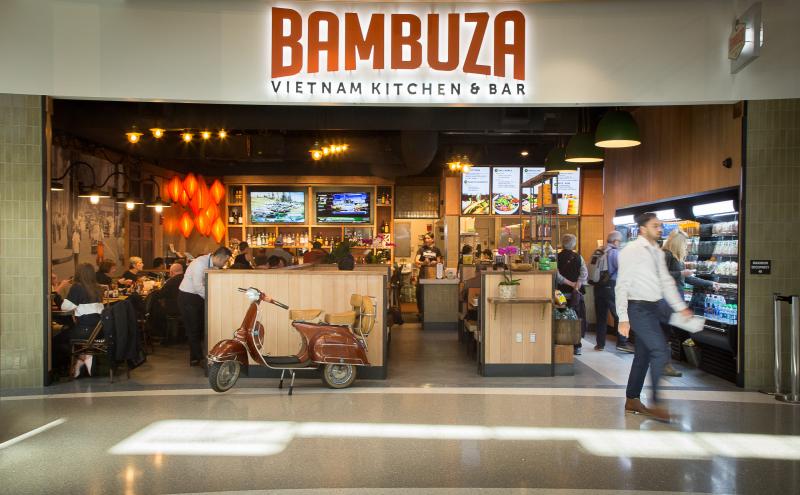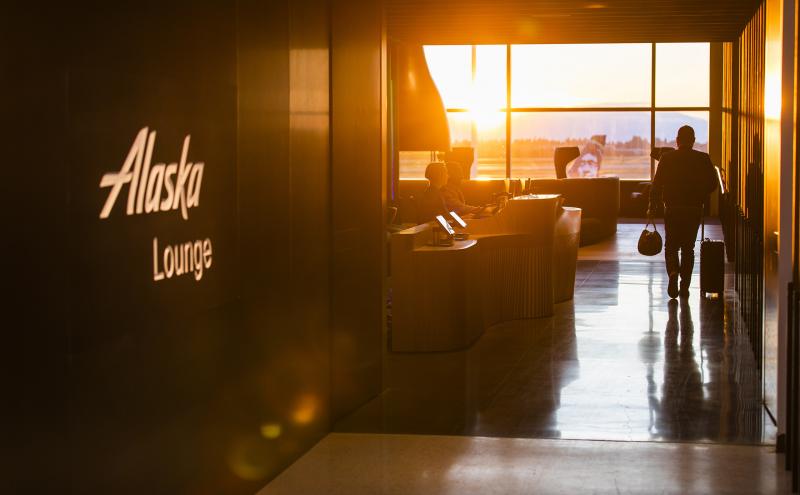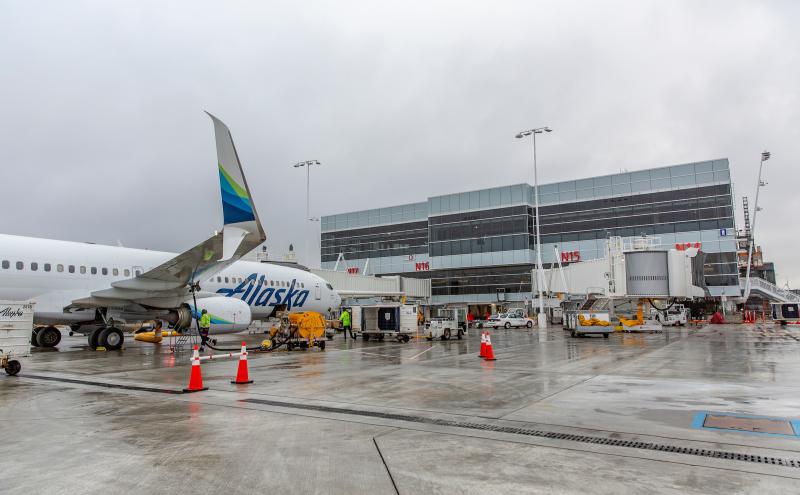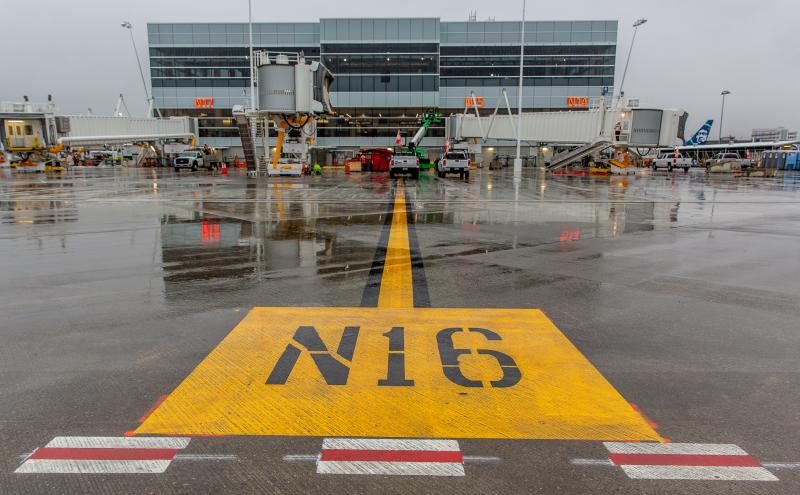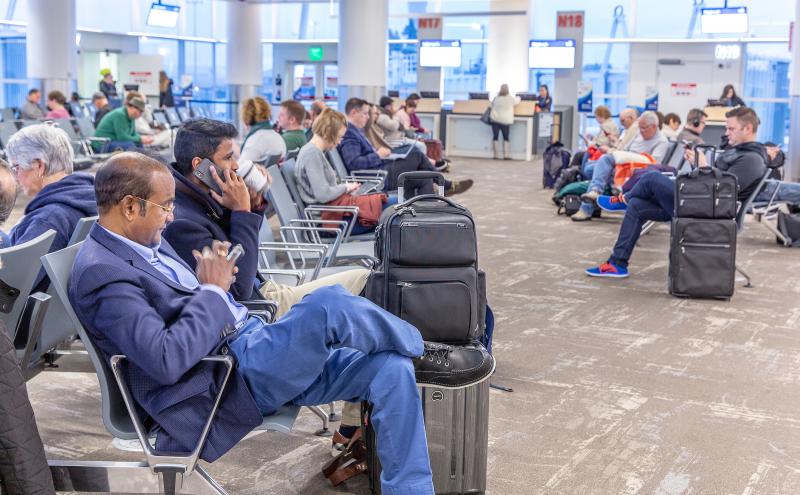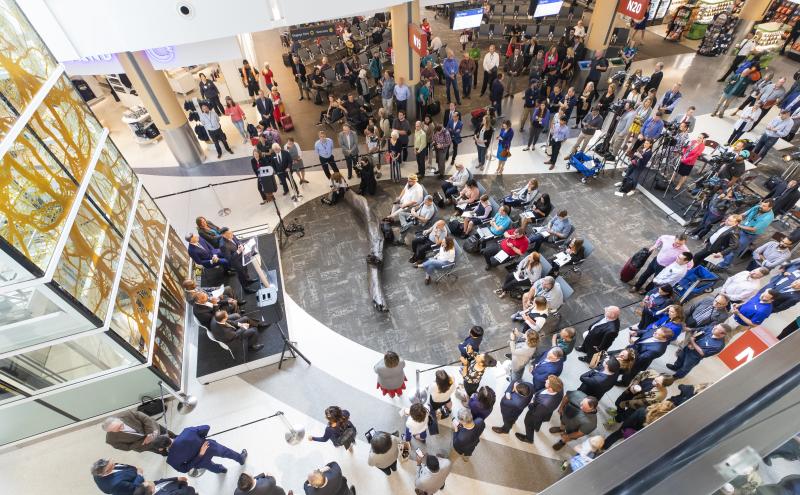 The North Satellite Modernization Project is the expansion and renovation of a 45-year-old facility to better serve passengers with more choices and amenities for an enhanced travel experience. This investment by the Port of Seattle and Alaska Airlines will be built to preserve resources and meet our strict sustainability standards. The entire venue will open up with natural light and views of the airfield and mountains, befitting of a world-class airport.
In July 2019, the Port of Seattle and Alaska Airlines celebrated the grand opening of the first phase of the new North Satellite, including the upper level mezzanine with a flagship Alaska Lounge and Nursing Suite for traveling mothers. 10 new gates are open as part of the completion of phase one. Passengers can now enjoy the brand-new seating with built-in charging stations at each gate. With the 240-foot expansion of the building to the west, these new gates allow construction to take place in stages to minimize impact to passengers during the renovation.
Additionally, travelers can enjoy elevated dining and shopping experiences from the Pacific Northwest with four recent openings, including:
Caffé D'arte, a locally- and minority-owned, Italian coffee roasting company, serves high-quality espresso, drip coffees, pastries, sandwiches, and snacks. 
Bambuza Vietnam Kitchen is owned by husband-and-wife team, Daniel Nguyen and Katherine Lam, who highlight cherished family recipes, locally-sourced ingredients, and vibrant Vietnamese flavors in every dish. The name Bambuza pays homage to the bamboo plant, found throughout Vietnam.
Evolving from a scrappy Airstream food truck, Skillet is all about American comfort food prepared with classic technique and seasonal ingredients. 
A modern era travel retailer and newsstand for the reading and gift needs of passengers, The New Stand opened in North Satellite this spring. 
Explore more about the project: 
Project Timeline

Build in two phases, beginning with the expansion of eight gates to the west of the current facility, followed by renovation.
Estimated Project Costs
Funding for the project will come from a combination of airline fees and Airport Development Fund and Passenger Facility Charge revenues.
As with virtually all airport projects, no Port of Seattle taxes will be used.
The estimated cost for the Port's portion of the North Satellite Modernization is $658.3 million.
Alaska Airlines will contribute an estimated $41 million to build the new lounge and employee spaces.
Estimated Capital Cost Summary
Port of Seattle Budget
North Satellite Renovation
(Not including Alaska Airlines costs for Board Room and employee spaces - $41,000,000)
$ 658,300,000
Vertical Circulation, Concourse C
$ 15,900,000
Refurbish Baggage System
$ 19,300,000
Overall Management Costs
$ 4,300,000
Current Total Project Estimate
$ 697,800,000
Related Projects
North Satellite Modernization brings together the north satellite renovation and several parallel projects described below. Construction will take place in stages in order to minimize impact on passengers.
To be completed: December 2019
Travelers connecting between Concourse C, the North Satellite and the Main Terminal will see a major upgrade to the space accessing the Satellite Train System's (STS) after a year-long closure beginning in January 2019. See what it will look like when it's all finished in this video.
As we refresh the Concourse C STS with new architectural finishes and incorporate a Pacific Northwest look and fee, watch this video with Project Manager Joe Cannon to see what's happening behind-the-scenes of the project. 
North Satellite Baggage System
Completed: Spring 2015
Renovated the existing baggage systems associated with the north satellite by replacing worn belts, bearings, gearboxes, shafts and rollers; upgraded system controls and programming to increase the speed of transfers, extend system life, improve long-term reliability and decrease operating and maintenance costs.