Phase 2 Guidance for Port Construction Now in Effect
On June 5, King County was approved to move forward with a modified Phase 1 of Governor Inslee's Safe Start reopening plan. All construction, including new work, is authorized to resume and subject to the
Phase 2 construction safety guidance
. The Port of Seattle continues to review and monitor job site safety plans for all construction in compliance with Governor Inslee's Proclamation 20-25 and Phase 2 construction guidance. Visit our
COVID-19 Updates for Port Construction page
for details. 
The Port of Seattle is committed to exemplary customer service at Seattle-Tacoma International Airport, including a high-quality experience for travelers at the airport's restaurants and retail locations. To provide more dining and shopping options to meet growing passenger demands, as well as more opportunities for local businesses and workers, the airport is midway through an exciting project that will markedly change the heart of the airport — the Central Terminal Renovation Project.
The nearly $17 million renovation is an investment by the Port to better serve passengers by adding 10,000 square feet of dining and seating space along with ADA accessibility improvements. 
Phase 1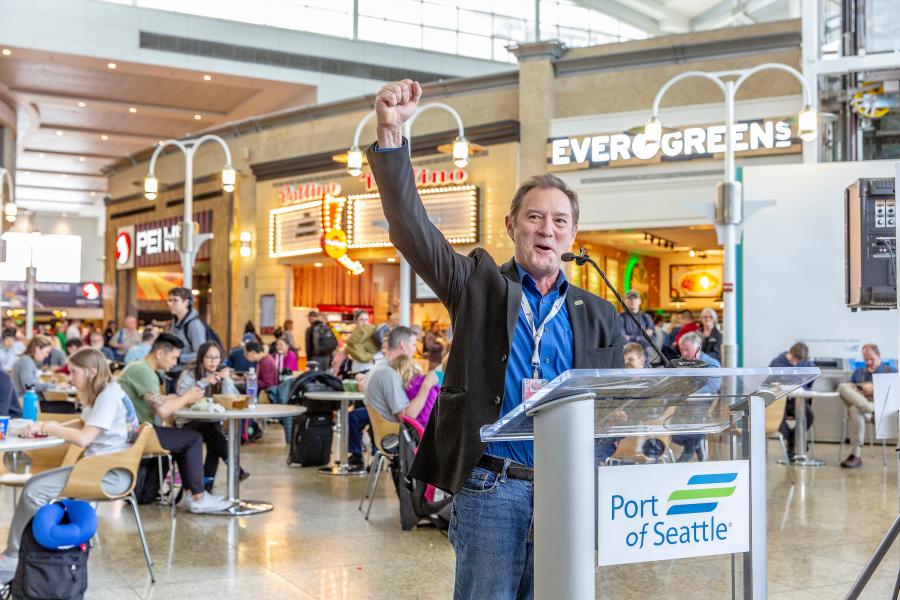 The Port of Seattle welcomed customers back into the south side of the Central Terminal on March 29, 2019. The current phase of the renovation restores views of the airfield via the iconic glass wall, debuts new furniture, and opens service from five amazing eateries to satisfy every palate, including Lucky Louie Fish Shack™, Evergreens Salad, Pallino Pastaria, Pei Wei Asian Kitchen, and Koi Shi Sushi Bento. The Port installed new high-top and ADA accessible charging stations and tabletops, all featuring Pacific Northwest-inspired wood finishes.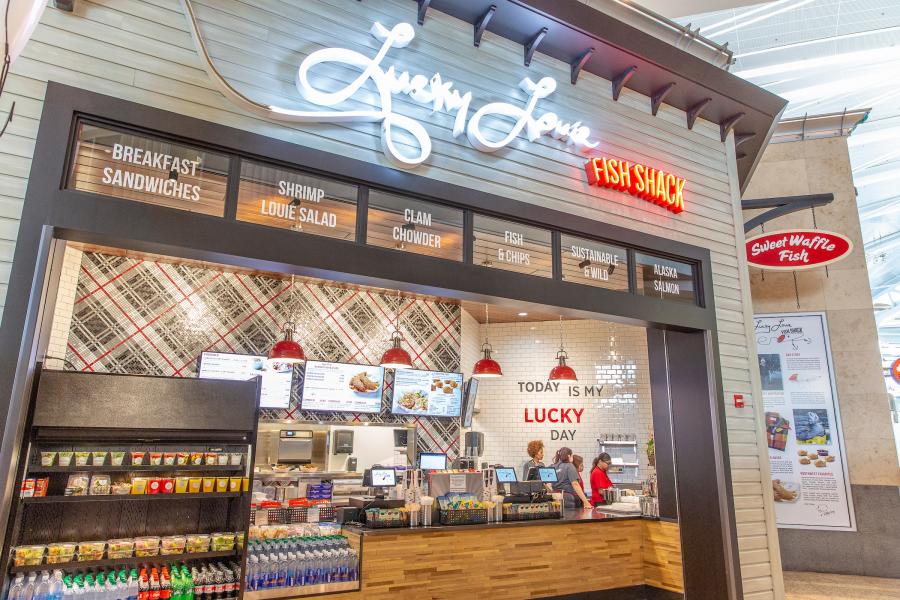 Much of the renovation work during this first phase occurred behind the scenes. The Port installed new HVAC systems and reconfigured tenant spaces while adding an elevator and stairs. Tenants then took over construction to build out their unique locations. The Central Terminal Renovation project will be completed in late 2020 after the Port completes construction of the elevators and stairs to reach new mezzanine dining levels on the north and south sides.
Phase 2
Salty's at the SEA and BrewTop Social is coming soon! This two-level dining and craft beer experience celebrate the Pacific Northwest with mezzanine level access offering incredible, expanded views of the airfield.
Additionally, American Express is upgrading its Centurion Lounge at SEA. It will soon triple in size to over 13,800 square ft. and relocate to the mezzanine level of the Central Terminal. With a spacious entrance opening to the Central Terminal, the lounge will feature new seating areas that capitalize on the open-air atrium location. This expanded lounge will welcome Card Members with views of the airfield and Olympic Mountains, additional restrooms, private phone rooms and noise-buffering workspaces, cozy nooks, and more.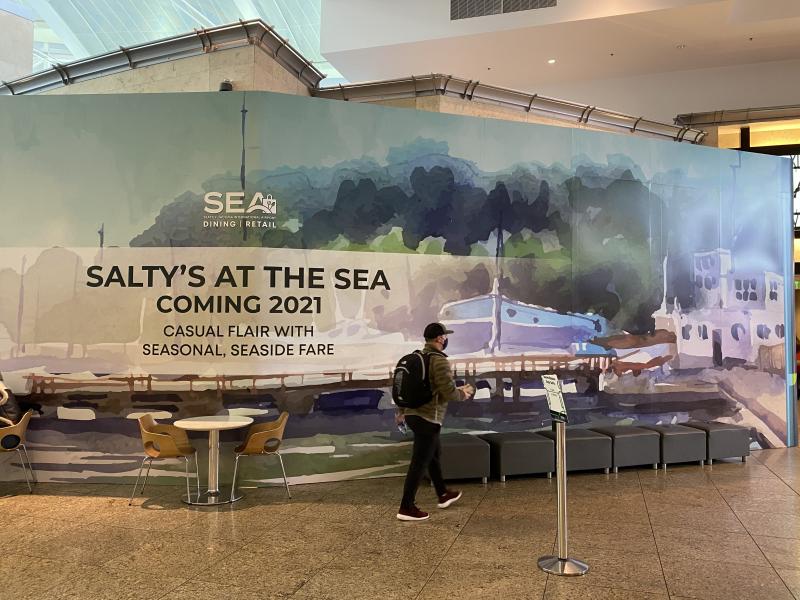 Project Timeline 
| | |
| --- | --- |
| Construction begins | February 2018 |
| Phase one is completed and new tenants opened | March 2019 |
| Phase two/north side completed - new tenants open | Coming Soon |
Estimated Project Costs
The Central Terminal Project is estimated to cost $22,000,000.