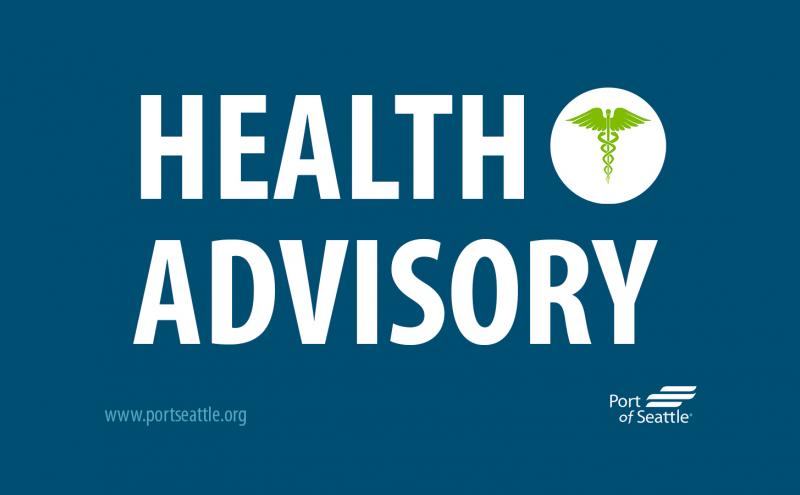 December 8, 2020
The Port supports efforts to limit the spread of COVID-19 while maintaining essential operations. We implemented protocols to maintain the health, safety, and well-being of our employees, travelers, and community members.
Since the first COVID-19 case was identified in the United States in February 2020, the Port of Seattle focused its response in two areas. First is to safely maintain and operate Port facilities, to meet the region's essential needs, and keep as many people employed as possible. Second, to help decrease the economic impact of the pandemic through a variety of initiatives and targeted stimulus programs to support the most severely affected communities and industries in our region.
The health, safety, and well-being of employees and the public we serve come first. We implemented new safety measures across all Port operations.
We also established programs to address inequities in our local economy and environment. The targeted stimulus provides support to industries and communities most deeply impacted by the current economic crisis through projects connected to Port-related industries, including aviation, maritime, construction trades, and green career industries.
Take a look at these pages for more detail about COVID-19 actions, programs, and initiatives:
Help stop the spread
Passengers, employees, and community members can help stop the spread of COVID-19. Please follow these guidelines to protect yourself, your fellow citizens, travelers and essential worker employees:

Avoid non-essential travel
Stay home when you are sick. And get better soon!
Wear face coverings to help slow the spread of germs. Remember, masks are required in Washington state!

Practice physical distancing:

Maintain your distance and stay six feet (or two meters) apart from others
No more than four in an elevator
Use every fourth step on escalators

Wash your hands often with soap and water for at least 20 seconds
Avoid touching your eyes, nose, and mouth
More resources
Information on COVID-19 is updated frequently; check the following resources for the most up-to-date information: