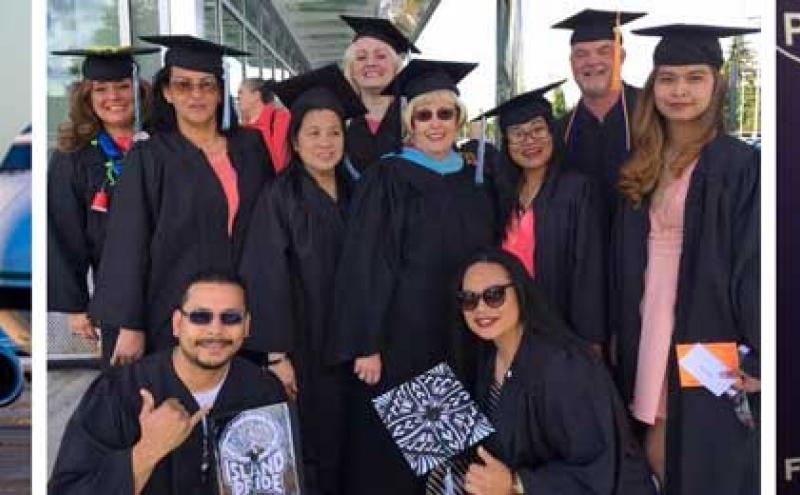 Curt Holshouser, regional safety compliance manager for Delta Air Lines, is an example of the employees at Sea-Tac Airport who have expanded their career horizons through Port Jobs' Airport Jobs and Airport University programs, which partner with Highline and South Seattle colleges to provide college classes at the airport.
Holshouser heard about Airport University through a fellow employee and was surprised to learn the extent of the services it provides. Once he signed up, he was able to take classes he needed to finish earning an associate's degree, and even started working on another degree. He was assisted financially by the Airport University scholarship program, which is funded by Alaska Airlines. Alaska's generous investment in this scholarship fund is open to all airport workers, regardless of employer.
Given his expertise with airlines and impressed by his pursuit of advanced education, Highline College offered Holshouser an instructor's position at Airport University. Today, he teaches airline customer service to other airport employees. Inspired by the progress he has made, he said he hopes to pursue a degree in safety industrial hygiene in the future.
"Airport University is unique, and the opportunities that are made possible by Airport Jobs and the Port of Seattle are enviable and like no other," he said.
"Many people may not be aware of this great opportunity to go back to school. Classes are offered right here at the airport and college credit is given for completion. The Airport University team works to make a personal connection with each client, and is willing to assist in any way possible."
--Curt Holshouser, Airport University graduate