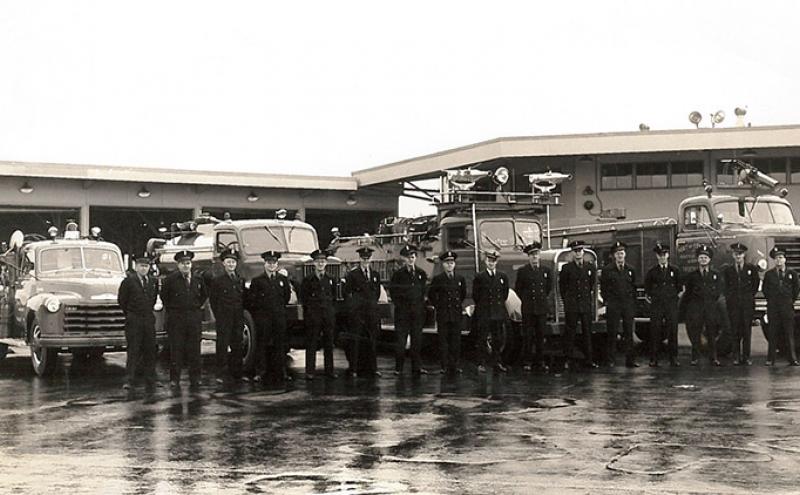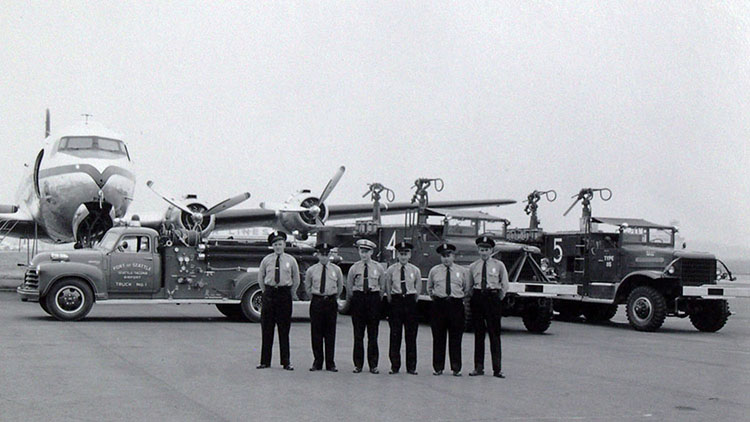 On July 5, 1955 the Port began to provide fire protection and emergency aircraft protection to the airport. It was originally identified as Airport District 23 and had staffing set at 13 persons. The first Chief's position was appointed to Bill Robertson.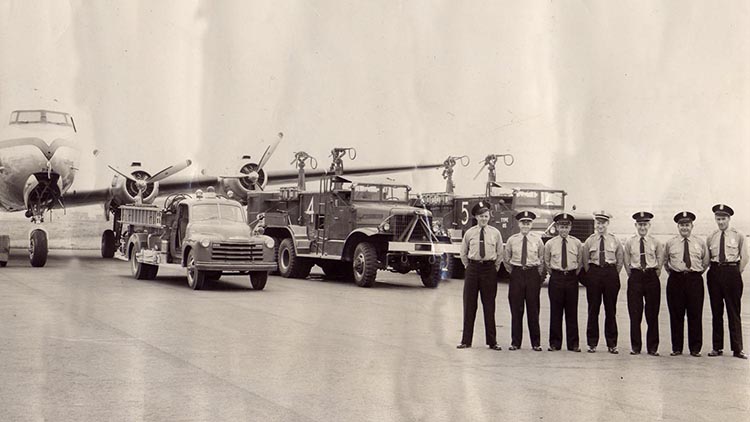 From 1955 until 1959 part of an airfreight building was used to house the Fire Department. At that time the equipment included; two military crash trucks on loan from McChord Field, a 1948 Chevy pumper that had been in storage at Northwest airlines since 1952, a 1950 Kenworth truck, and a 1944 Diamond T tanker.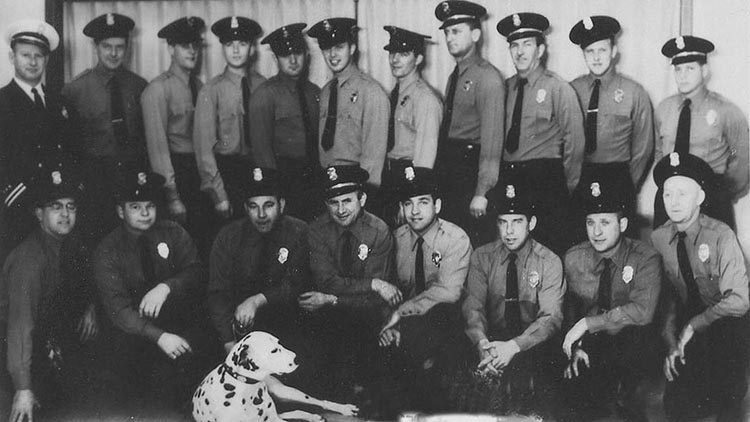 On July 1, 1959 the Port Of Seattle took over independent fire protection for the airport. All District 23 firefighters were retained as Port of Seattle firefighters. At that time of the change, Paul Desjardin was hired as the first Port of Seattle firefighter. In this same year, a new Fire Station is built and the Department moved out of the airfreight shed. By the end of 1959 staffing went to 19 members.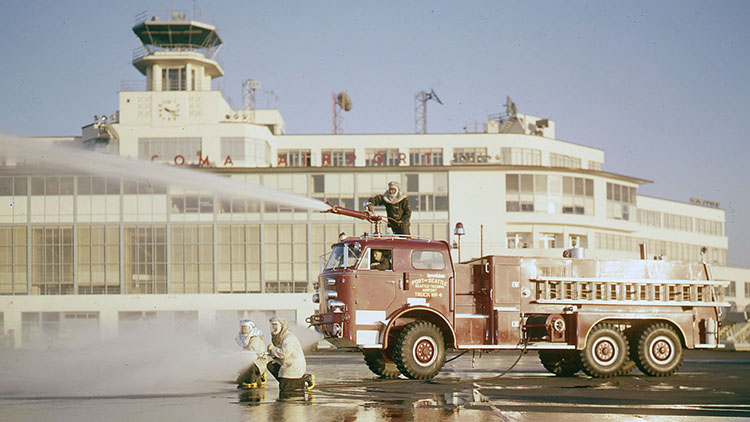 Between 1962 and 1964 passenger traffic jumped from two million people to four and a half million. In accordance, the SeaTac Fire Department staff increased; to 22 in 1961 and again to 24 in 1962.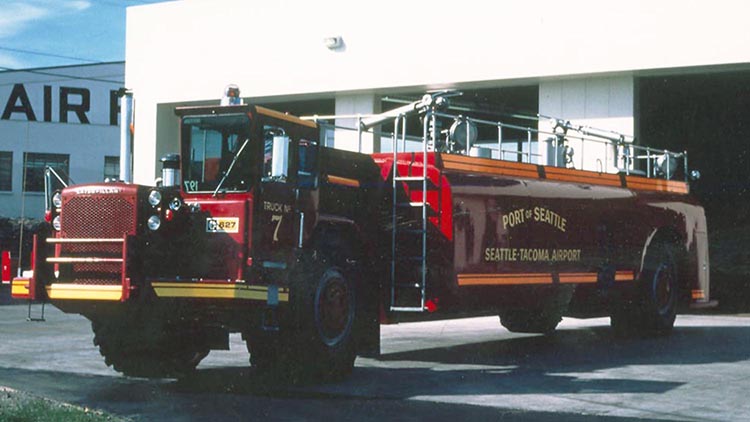 The Fire Department placed the very first Caterpillar tanker/ ARFF truck in service in 1969. This truck had a 7,000 gallon water tank and two 300 gallon foam tanks. Due to larger structures and larger aircraft a full size pumper, with a 1,000 pound dry chemical system on board, was placed in service in 1971.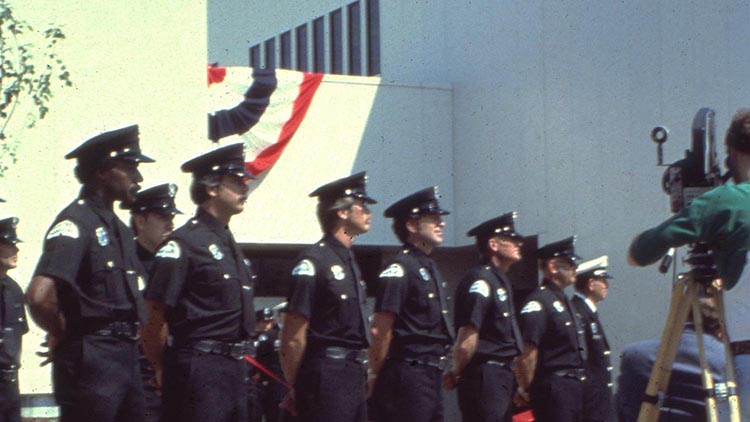 On July 15, 1979 the current Fire Station was dedicated. The Department, now at a compliment of 65, was renamed Port of Seattle Fire Department (POSFD).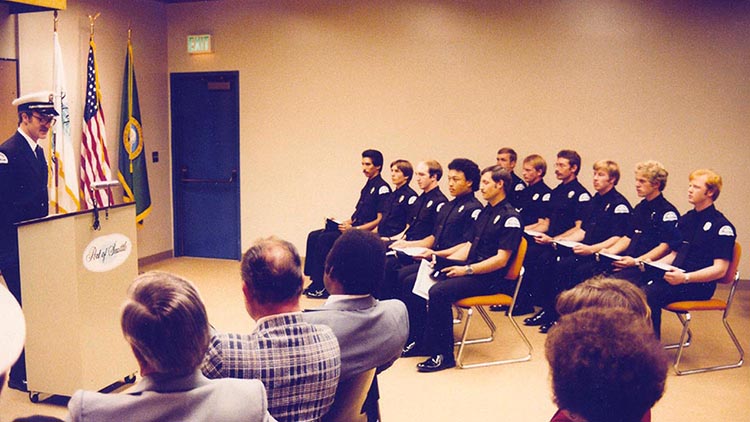 In July 1980 the largest single recruit class was hired. Included in this class was Bev Abbe, the first female firefighter hired for the Port of Seattle and the first professional female firefighter in King County outside of Seattle.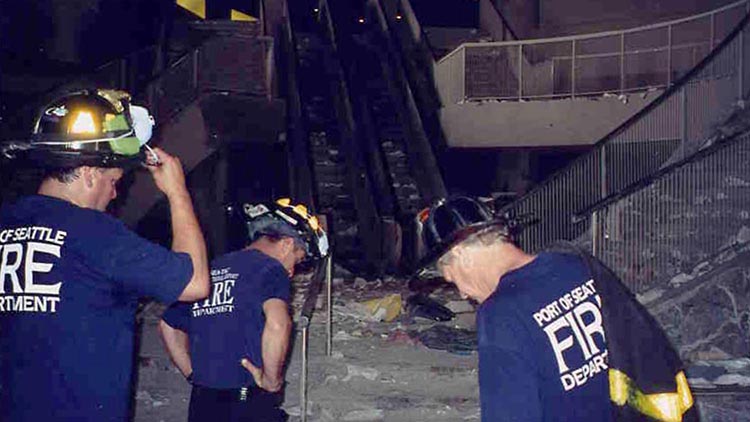 Air operations were suspended after the terrorist attacks of September 11, 2001. As soon as flights began again, POSFD sent personnel to assist in recovery effort at Ground Zero.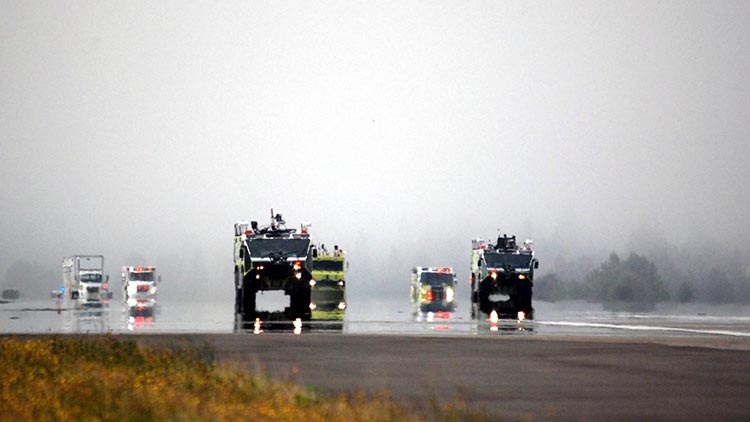 Sea-Tac International Airport opens a third runway in 2008 to accommodate the growth in air traffic. By this time, the Port of Seattle Fire Department is operating with 76 full time employees, which include a busy Fire Prevention staff to contend with the steady construction at the airport.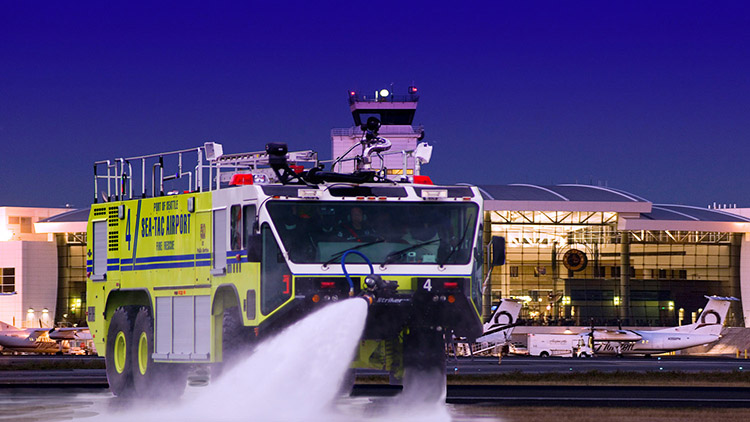 After an intensive study, an ARFF vehicle is positioned full time on the west side of the airfield in 2015 to allow for better response efficacy should a large scale event occur. There are current plans to expand and adjust our response plans as the airport continues to grow.