Welcome to the GT Hotel and Off Site Courtesy Vehicles Operator Page!
All operators starting a business at Sea-Tac International Airport are required to have a current agreement. You must keep your information and permits up to date.
Requirements for registering your business at Sea-Tac Airport:
GT Operating Agreement Packet (Download)
Once you have reviewed and completed any necessary documents please send your documents to Anderson.A2@portseattle.org or Crosby.k@portseattle.org
BILLING INFORMATION
Hotel and Off-Site Courtesy Vehicles must have a functioning AVI tag adhered on the vehicle. Companies will be charged per trip and invoiced for these charges.
OPERATING AREAS
Courtesy Vans must pick up and drop off at Islands 1 or 3 in the courtesy van lane on the 3rd floor of the parking garage.
ADA ACCOMMODATIONS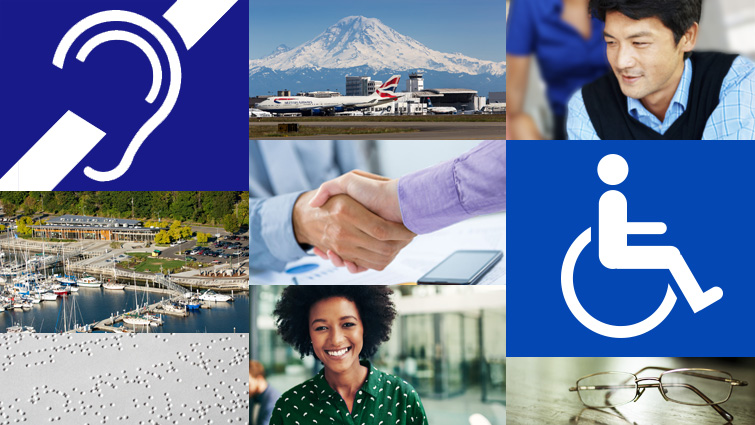 The Port of Seattle - Ground Transportation Department will honor requests made by Hotel and Off-Site Parking Companies whose guests are seeking ADA Accommodations at SeaTac Airport. Guest may also press #61 on any courtesy phone to receive Wheelchair Assistance.  
Prior to your Shuttles arrival at SeaTac Airport, please call Ground Transportation (206) 787-5906 to request permission for the ADA Drop Off/Pick Up. Drop Off/Pick Ups must be done only at the requested Airline.