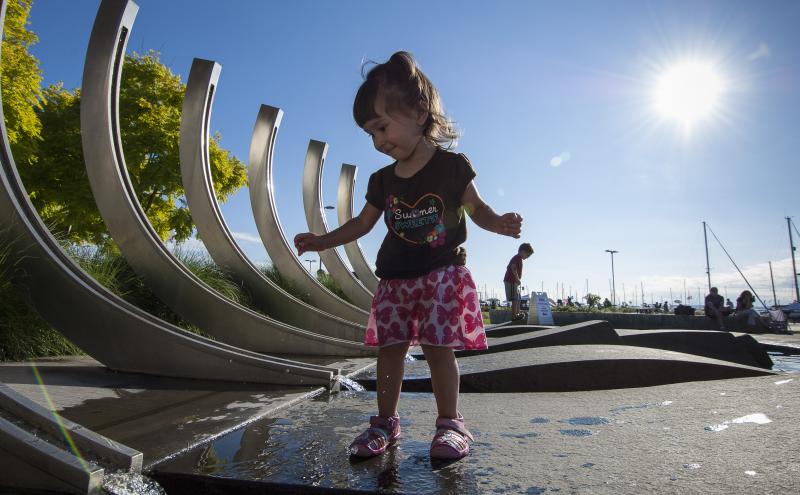 We welcome liveaboards! Shilshole Bay Marina has the largest liveaboard community on the west coast.
Message from the Shilshole Liveaboard Association
We feel our message is simple--
We serve as a conduit for sharing experience, education, and information among people living aboard their recreational boats and their larger community. The Shilshole Liveaboard Association provides guidance, references, and support for those boaters who live (or want to live) aboard their boat.
Some of us may have sailed to other countries, or around the world. Some of us just enjoy our local waters. We are retired or employed as professionals, service workers, or laborers. We pay taxes and vote! We may all be very unique in our make up and life experiences, yet we are all so very much alike in that we enjoy boating and being on the water. We appreciate smaller spaces, simpler living and being in tune with our environment.
If you live aboard your boat, have questions about the liveaboard lifestyle or want to get involved with your local liveaboard community, please contact us…
Your  Shilshole Liveaboard Association.
Visit the Shilshole Blog
---
Shilshole Bay Marina Map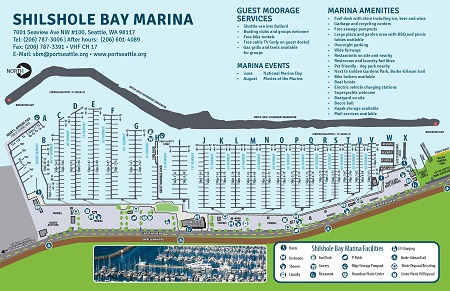 View a larger map here: Shilshole Bay Marina map here.
---
Emergency Planning
Read more about the best practices for customers in an emergency and the SBM Continuity of Operations Plan that will be put in place in the event of an emergency. Also visit the Shilshole Prepares website.
---
Sublease Memo
Read this memo to Shilshole customers (PDF) regarding sublease changes.
---
Updated Parking Policy for Shilshole Bay Marina
View the Parking Policy (PDF) for Shilshole Bay Marina.
---
Best Management Practices
In order to avoid some of the confusion associated with Best Management Practices, we are changing the title of this policy to Required Management Practices. The previous title, Best Management Practices, inadvertently implies there is a choice as to whether or not one needs to adhere to the rules stated in the policy. We hope this will end any misconceptions about adhering to the parameters set forth in this
---
No Longer Able to Accept Flares for Disposal
We are no longer able to accept Marine Flares for disposal from our customers. The nearest location for disposal is the North Seattle Household Hazardous Waste Collection Facility. Click here to view the flier (PDF) for disposal information.
---
Safe Fueling Practices
We would like to remind everyone of the importance of using safe fuel practices. Serious accidents can occur when fueling. Never fuel at night unless it is an emergency. If you must refuel after dark, use only electric lights. To protect the water environment, try to refuel away from the water or on a commercial fueling ramp. Follow these procedures in order to fuel safely and responsibly.
---
Compost Program
Shilshole offers food waste recycling for marina customers. View the flier (PDF).
---
Green Cleaning Tips
Check out these green cleaning best management practices for boat cleaning in the marina (PDF).
---
Hoist Safety and Environmental Best Practices
Hoist safety and environment best management practices have been updated to improve the education and protection of boaters operating hoists in the marina. Download them here (PDF).
---
C.A.R.E. Promise
We have a promise called C.A.R.E.—Courtesy, Accessibility, Responsiveness and Excellence and want to reiterate what it means and how you can hold us accountable to it. Read the Promise here (PDF).
---
2020 Dock Captain Information
Dock Captains are a huge part of the success of the Liveaboard community at Shilshole Bay Marina. Each dock has a representative that helps ensure communications are getting to the boaters, issues and concerns are making it to the marina staff, and helping ensure safety and security on the docks.