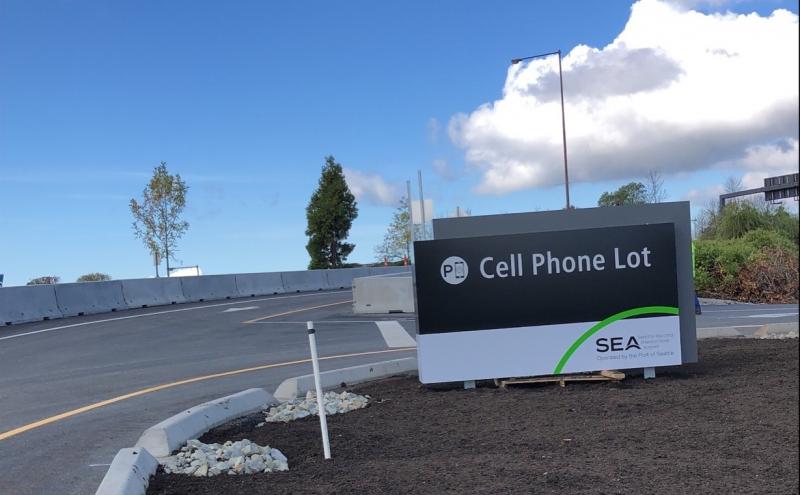 Roadway Construction Alert
The Cell Phone Lot Access and Air Cargo Road Safety Improvement project creates a new entrance route from the Southbound Airport Expressway to the cell phone lot and implements traffic and pedestrian safety improvements along S 170th Street and Air Cargo Road.
See the latest on our project page.
A cell phone waiting lot with 200 parking spaces and free WiFi is available at Seattle-Tacoma International Airport. It is located directly across from the S. 170th Street exit of the Airport Expressway.
Drivers awaiting the arrival of airline passengers may park free for up to 20 minutes in the cell phone waiting lot. Once passengers have deplaned and collected their luggage they can then easily be picked up outside of Baggage Claim.
The Cell Phone Waiting Lot provides a convenient place to await arriving flights and also helps keep traffic on the airport drives moving smoothly. Drivers must stay with their vehicles. There is no parking or waiting allowed on the airport roadway shoulders.