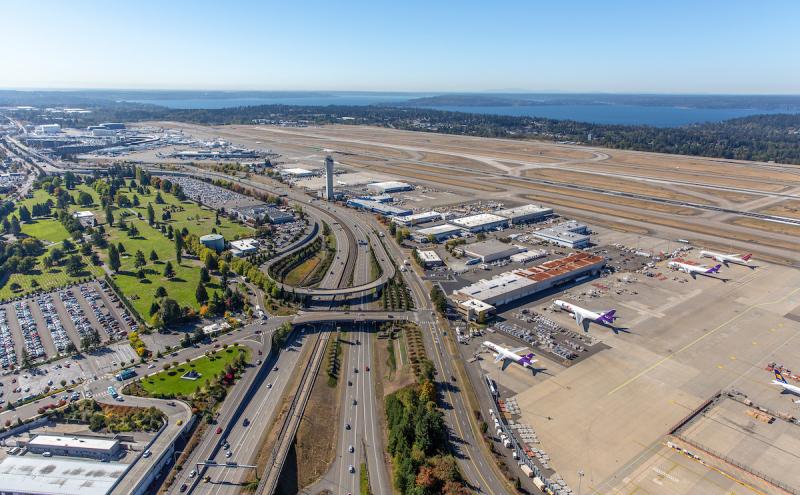 Below are known impacts to traffic that will affect travel around Port-owned Properties that may impact travelers due to congestion or roadway construction. All information is provided by Washington State Department of Transportation (WSDOT).

Traffic Impacted Around the Airport
AVOID TRAFFIC: Take other modes of public transportation if possible such as Sound Transit's Link Light Rail. Read more traveler updates and tips on traveling to the airport.
Sound Transit Service Alerts: Sound Transit offers a subscription for email and text for alerts. See the Service Alerts to see if the Sounder, Link Light Rail or ST Express bus routes are affected.
Navigation Tips for the New SR 99 Tunnel
In response to the Alaskan Way Viaduct Closure Project (Realign 99) effective January 11, 2019 the Washington State Department of Transportation produced four new videos to help drivers navigate the changes the new tunnel brings. The videos show:

Helpful Links from WSDOT