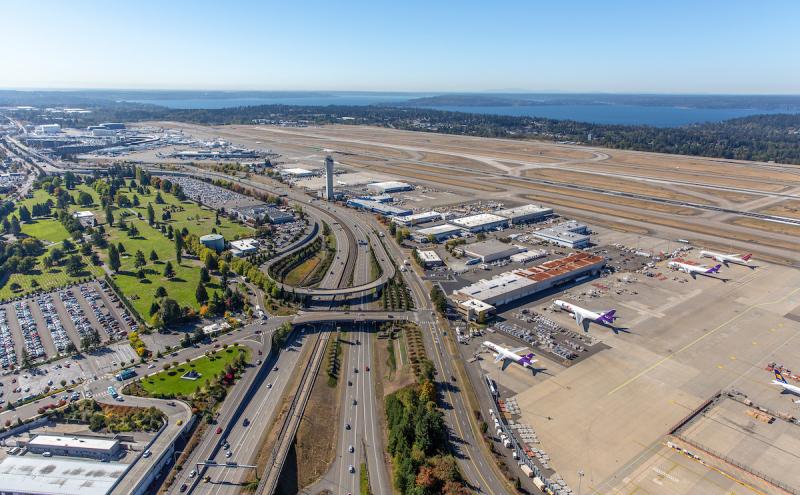 Traffic Impacted Around the Airport
Below are known impacts to traffic that will affect travel around Port-owned Properties that may impact travelers due to congestion or roadway construction. All information is provided by Washington State Department of Transportation (WSDOT).
AVOID TRAFFIC - Take other modes of public transportation if possible such as Sound Transit's Link Light Rail. Read more traveler updates and tips on traveling to the airport.
Sound Transit Service Alerts - Sound Transit offers a subscription for email and text for alerts. See the Service Alerts to see if the Sounder, Link Light Rail or ST Express bus routes are affected.
Know before you go - Travelers can get real-time traffic information on their phone with the WSDOT mobile app, tracking the WSDOT Traffic Twitter feed and advanced information from the King County construction page.  You can get a real-time look at the airport roadways by checking out the airport drive cameras. See other construction updates from the City of SeaTac.
Helpful Links from WSDOT