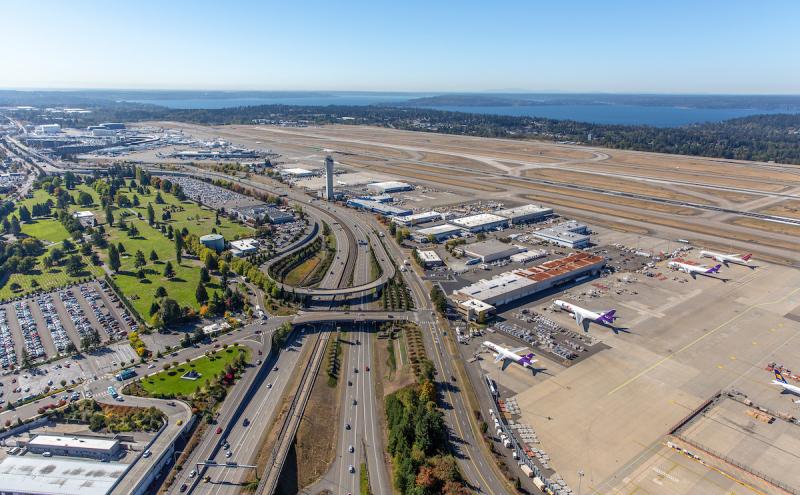 Traffic Impacted Around the Airport
Do not park on the shoulders of the Airport Expressway, it is illegal and dangerous. If you need temporary and free parking, use the Cell Phone Lot which is a better and safer spot to wait. The airport drives may be congested at peak times in the mornings for passenger drop off and evenings for passenger pick up. Please try and use the opposite drive at these times to balance the loads and avoid traffic.
Below are known impacts to traffic that will affect travel around Port-owned Properties that may impact travelers due to congestion or roadway construction. All information is provided by Washington State Department of Transportation (WSDOT).
Helpful Links from WSDOT