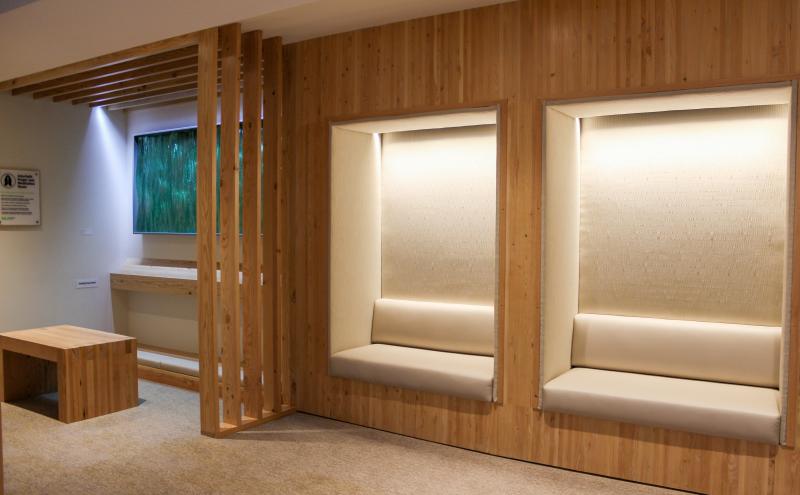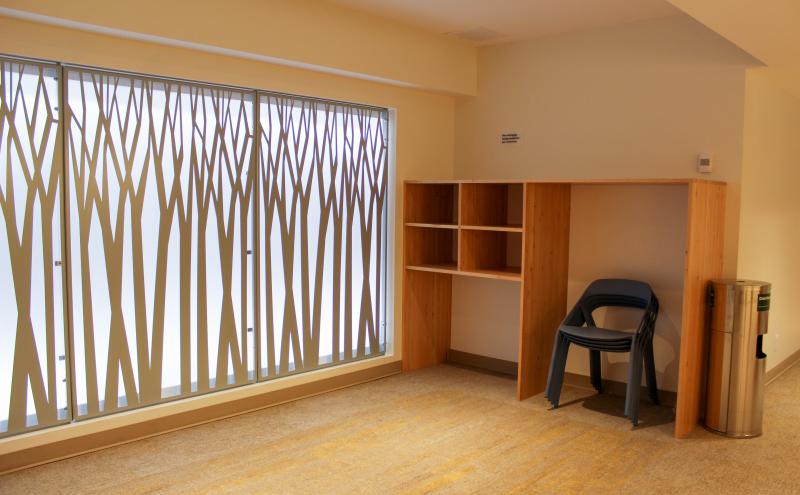 Welcoming people of all faiths and beliefs
Please be respectful of all occupants. Enter and exit in a quiet peaceful manner. Please reserve all conversations for outside this space. Foods, drinks, resting, or sleeping are prohibited. Shoe storage is provided in this room. There is no water access within the space. Restrooms are available on the concourse level. This space is being monitored by security cameras. Contact ACC at (206) 787 - 7233 to report any issues.
Features
Dimmable and circadian rhythm lighting available
Three seated alcoves for seating
Kneeling prayer bench
Luggage and shoe storage
Qibla Pointer
How to get there
The Interfaith Prayer and Meditation Room is located on the train level of the A Gates STS Station in the long hallway near the elevators. You can use our interactive map for step-by-step directions.