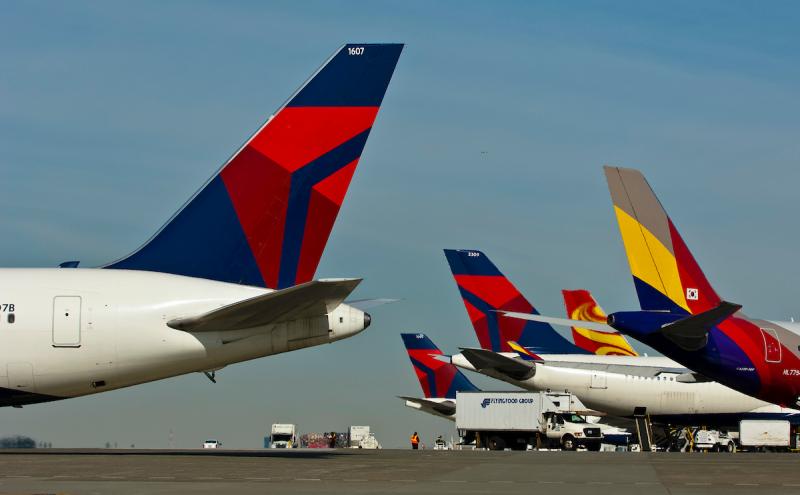 ​International flights arrive at the S Gates where all passengers must process through U.S. Customs and Border Protection (CBP) before entering​ the United States of America. This includes an inspection/interview by CBP Officers, claiming all checked luggage, and then either exiting to Seattle or transferring to connecting flights.
Processing can take longer than minimum connect time during peak periods when multiple international flights arrive typically between 10 a.m. to 3 p.m. Pacific DST.
---
Passport Control Process
Depending on citizenship and purpose for travel, there are multiple methods to process through Seattle-Tacoma International Airport. These methods include:
Automated Passport Control (APC) kiosks;
Global Entry kiosks; and
Mobile Passport Control and the traditional CBP booth and officer.
The Passport Control level is small and divided into three different processing areas. A new International Arrivals Facility (IAF) is under construction to alleviate congestion issues; however, there may be times when travelers are held prior to entering Passport Control. The different processing areas include:
Area 1: APC kiosks
U.S. Citizens
U.S. Lawful Permanent Residents
Canadian Citizens (in Transit)
Area 2: Traditional booth and officer
ESTA – First time to the USA or traveling on a New Passport
ESTA  – Returning or have traveled to the USA before
Visitors traveling on a US VISA
Area 3: Traditional booth and officer
Military personnel traveling on ID and Orders
Map of the International Arrivals and Passport Control Process at Sea-Tac Airport
Luggage
Once travelers exit Passport Control, they MUST CLAIM their luggage in the Baggage Claim, regardless of whether the passenger is staying in Seattle or transferring to another flight.
Four baggage claim carousels are located on the lower floor after Passport Control. The airline will drop oversized luggage near Claim 30 and the elevators. Travelers should not open their luggage until after they exit Baggage Claim. Note: Passengers with liquid duty-free items must put them in their checked luggage or they will be confiscated at the security checkpoint. Luggage carts are available free of charge in the Baggage Claim. 
Travelers will exit Baggage Claim and go left for transfers and connections OR will go right for exiting to Seattle and for ground transportation.
---
International Transfer Passengers
Upon exiting Baggage Claim, travelers will go left (following the orange walls) and check their luggage for the next flight. All transfer passengers must go through TSA screening at the Subway level of the S Gates. The subway is the only means of connecting to different Concourses and the rest of the terminal.
Travelers with liquid duty-free items must put them in their checked luggage or they must be in a duty-free sealed bag. If this procedure is not followed, the traveler will not be allowed through TSA screening.
*TSA Pre-Check is located only at main terminal checkpoints*
---
Exiting to Seattle and Ground Transportation
Travelers staying in Seattle or using ground transportation will exit to the right (following the green walls) after Baggage Claim. Travelers are not allowed to keep luggage carts. Medium and large luggage should be placed on the belt and claimed at Baggage Claim 1 in the Main Terminal.
Travelers will have a short ride on the subway before exiting in the Main Terminal Baggage Claim between carousel claims 7 and 8, where greeters are waiting. Learn more about ground transportation options including rideshares, rental vehicles, shuttles, taxis, and other forms of transportation at Sea-Tac Airport.