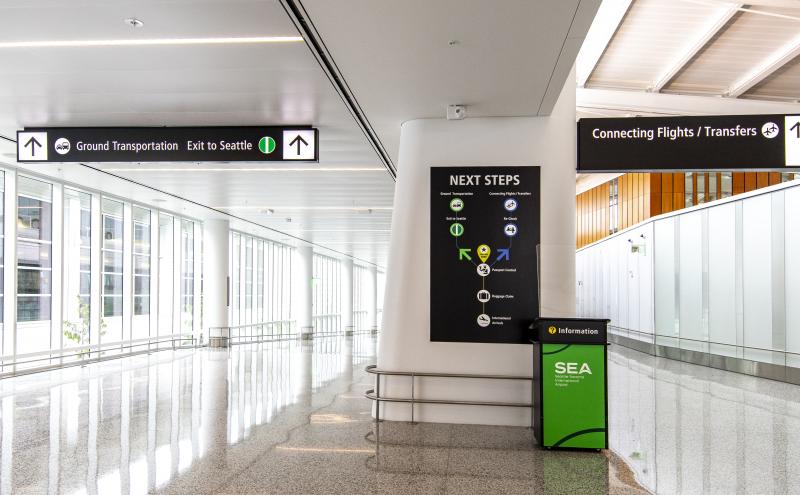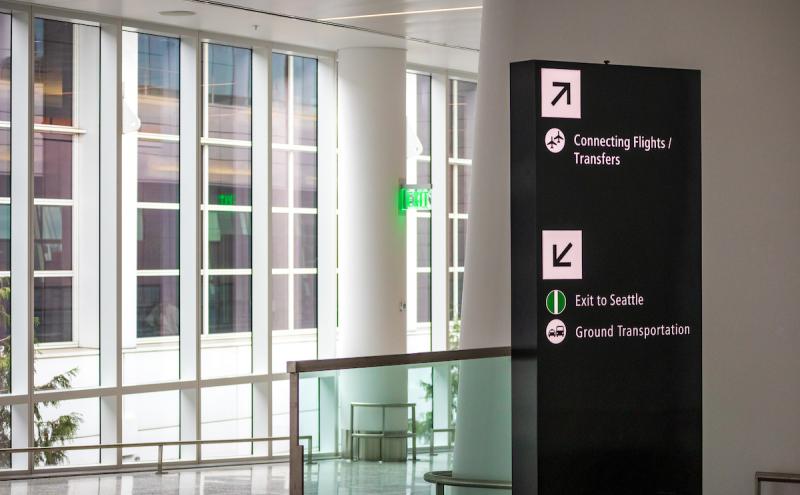 Processing, Claiming Luggage, and Screening
International flights (other than those arriving from a pre-clearance airport) arrive and process at the first point of entry into the United States. All passengers must be interviewed by U.S. Customs and Border Protection (CBP) and claim all checked luggage before being allowed to enter the U.S. including connecting travelers. Processing can take 60 minutes or longer during peak periods, such as holidays and summer travel season, or when multiple international flights arrive. When scheduling connections from an international flight at SEA we recommend that you schedule at least 120 to 180 minutes between flights to allow enough time for processing to prevent missed connections for your next boarding times. Travelers with Global Entry will use the kiosks on the mezzanine level above the baggage claim level. Once completed there is no receipt needed and you can continue to claim your luggage and go to the dedicated Global Entry booths in passport control.
Once cleared by CBP, passengers will have the opportunity to recheck their luggage for a connecting flight or exit the airport locally to find more step-by-step instructions on the international arrivals and passport control process at Seattle-Tacoma International Airport (SEA).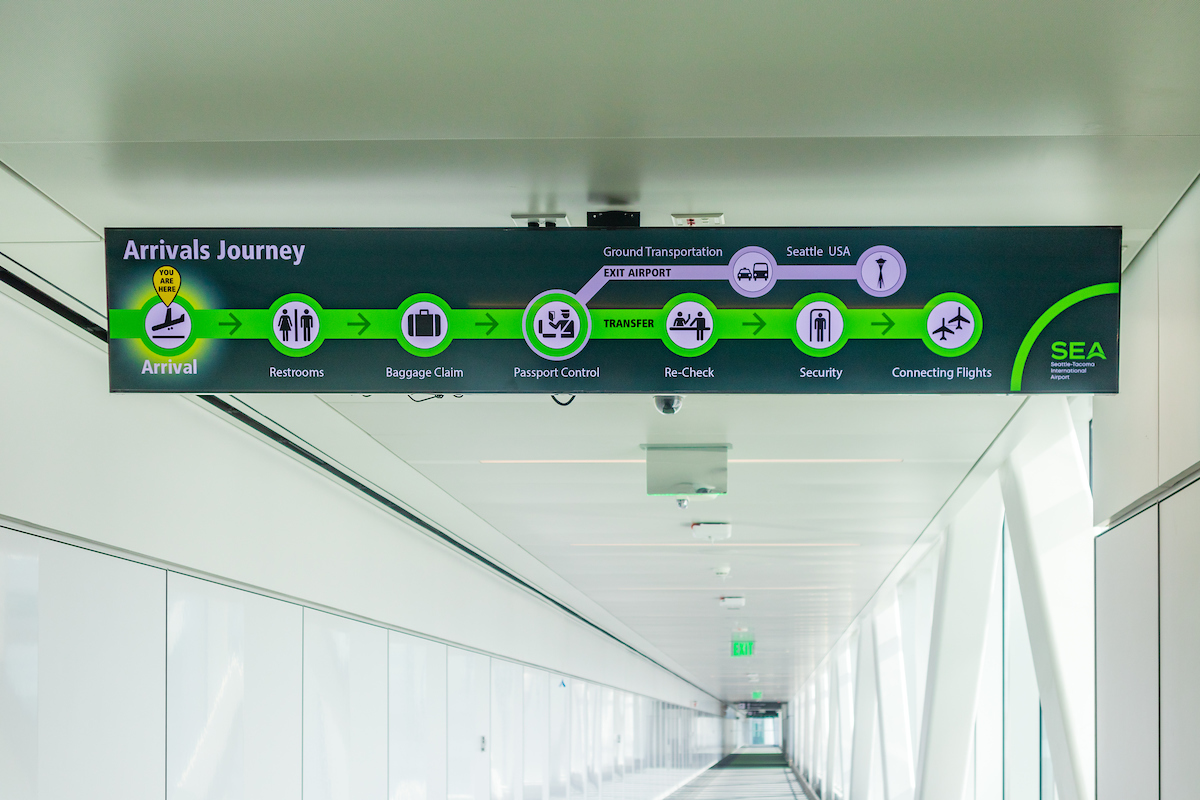 Baggage
SEA Airport's International Arrivals Facility uses a bags first process. Travelers will claim and bring their luggage with them through U.S. Customs then stay to the right to recheck with their airlines. All connecting passengers must go through U.S.'s Transportation Security Administration (TSA) security screening. The passport control's TSA Checkpoint is open from 8 a.m. through 10 p.m. Pacific Time. If the passport control's TSA Screening Checkpoint is closed, passengers will have to exit to the pre-security side of the airport and re-screen through one of the main security checkpoints. TSA PreCheck is only available at main terminal checkpoints.
Getting to your next flight
Agents from Alaska Airlines and Delta Air Lines are available to help passengers recheck and re-book any connecting flights if needed. Hours will vary with each airline depending on demand. Depending on your airline carrier you may have to exit and recheck your bags on the ticketing level on the pre-security side of the airport. Rebooking standards and policies vary by airline.
 
All connecting passengers must go through Transportation Security Administration (TSA) security screening for flights. The TSA Checkpoint in the IAF is open and available for connecting passengers from 6 a.m. to 10 p.m. Once cleared through TSA's screening, passengers will be in the A Concourse and can get to their next gate.If you arrive at SEA outside of TSA's operational hours in the IAF, you may have to exit the secure side of the airport and go through security screening. Passengers can access all gates and connect to the trains and walk around the terminal. For help navigating around the terminal and information on dining and retail, please see our interactive map.