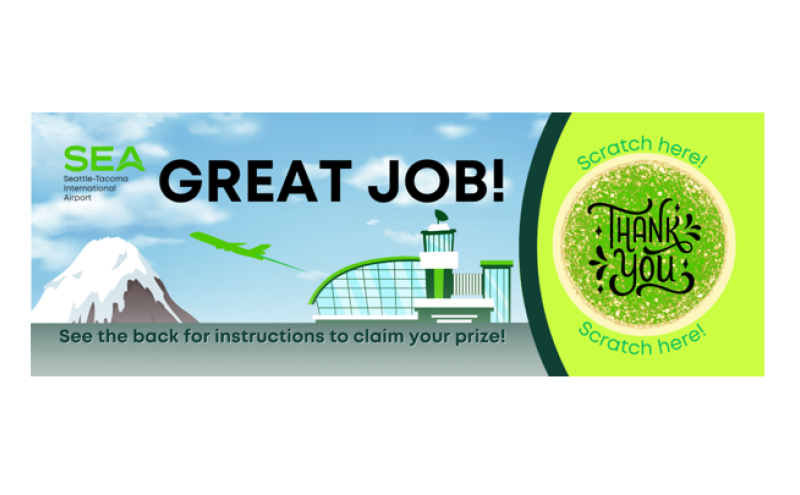 Congratulations!  If you are reading this, you've done something outstanding to make SEA excellent, and received a "Great Job!" scratch ticket (or you just stumbled on to this page browsing the website)!  Either way, we're happy you're here. 
Let's say you're here because you received a "Great Job!" scratch ticket; you've got the ticket; you have scratched off the "Thank You" area on the front to determine how many gifts you receive and now you want to claim your gift(s).  Simple!   Just go to the Main Information Desk, located next to Checkpoint 3 (pre-security) anytime between 9:00am-9:00pm on Tuesdays and Saturdays and present the ticket to the Pathfinder on duty.  They will ask for the name of your employer or your department and will then collect the ticket.  When the ticket is turned in, you will be informed of what gifts are available for you to choose from.  Once you make your choice, the Pathfinder will fulfill your request and you are all done.   
Tickets are redeemable on Tuesdays and Saturdays at the Main Information Desk, pre-security, near Checkpoint 3, from 9:00am-9:00pm. 
If you have any questions, please email High5@portseattle.org.