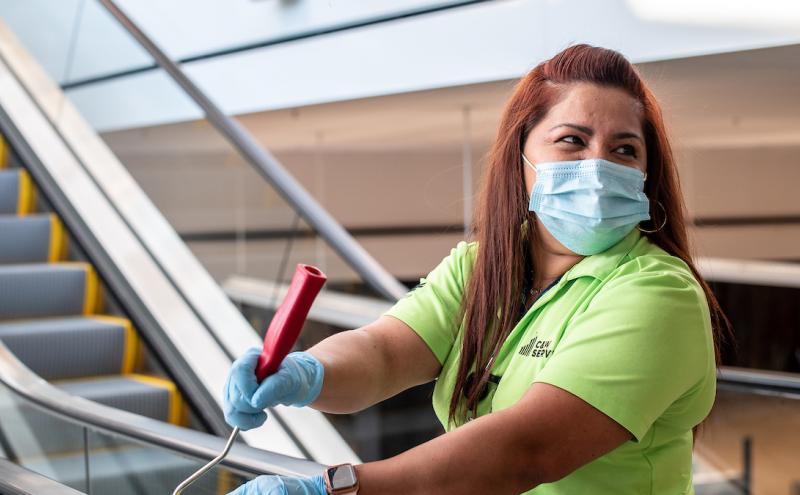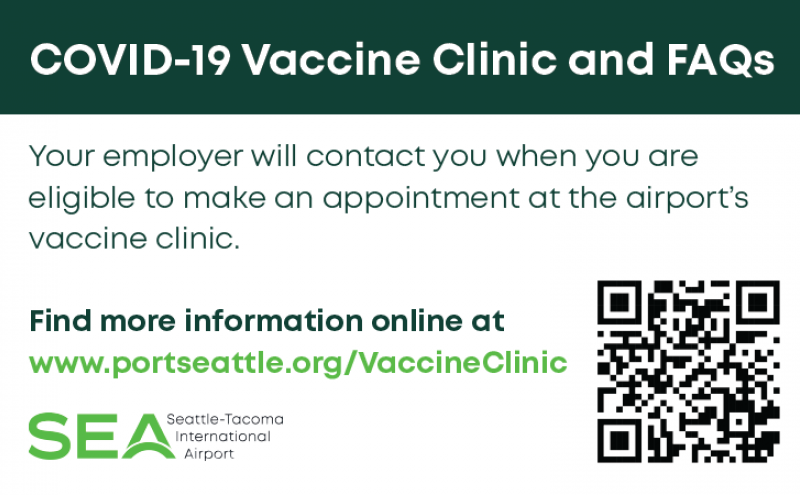 This clinic is open through May 8, 2021 to all badged or airline crew badged employees working at SEA airport.
This clinic is not open to the public. Talk to your employer for the link to schedule an appointment at the airport's vaccine clinic.
Due to the essential role of clinic volunteers, we offer volunteers the opportunity to be vaccinated following a completed shifted. Volunteers are emailed a link to schedule an appointment the Monday following the volunteer's completed shift. Be part of this important effort! This role is only open to Port of Seattle staff, SEA badge holders, and active flight crew. Sign-up via our online scheduling tool.
Preguntas frecuentes sobre la clínica de vacunación
Mga Madalas Itanong Tungkol sa Klinika sa Pagpapabakuna
Các Câu Hỏi Thường Gặp về Phòng Khám Chủng Ngừa