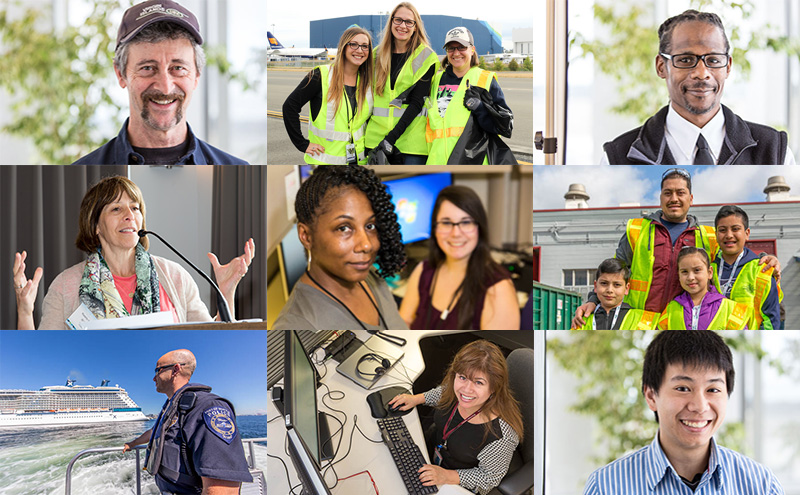 Every year, Port employees serve millions of people, generate billions of dollars for the economy, and support thousands of well paying, family wage jobs in the maritime and aviation industries. From Sea-Tac's bustling terminals to Shilshole's quiet berths, work at the Port of Seattle can be as diverse as the region we represent. What we have in common is a commitment to public service and pride in working for one of the region's most integral economic engines. 
Our values RAISE us up!
Respect
We uphold the dignity and value of every person.
Anti-racism and Equity
We commit to dismantling institutional racism and ensuring equitable opportunities for all.
Integrity
We are honest, accountable, and ethical.
Stewardship
We honor and care for the resources entrusted to us for the benefit of future generations.
Excellence
We promote excellence through continuous improvement and innovation.
Learn more about...