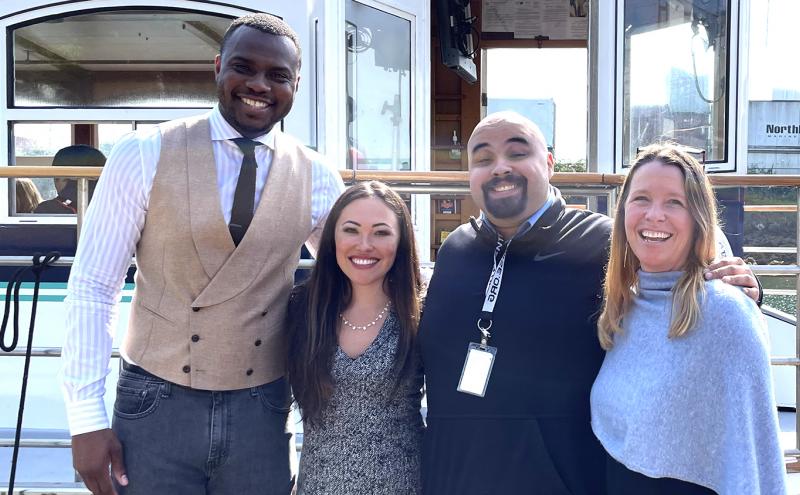 Jun 06, 2022
As I near the half-year mark as a Port Commissioner, I want to acknowledge the amazingly challenging, yet gratifying, work of the Port of Seattle. I've had the tremendous honor of getting to know the amazing people of the Port, as well as key stakeholders representing Port industries and communities. To give you a numerical snapshot of what I've been up to so far, I've  participated in over 150 meetings, including
20 official Commission Meetings, including retreats and a study session
9 Northwest Seaport Alliance Meetings, including a retreat
14 internal Port Committee Meetings
8 external Board Meetings
41 Port-related briefings
23 Port-related events, both internal and external
40 constituent meetings
The demands of the position are steep, but the returns are greater. I'm so grateful to be here as a Port Commissioner. And I'm already aware that my presence is making an impact.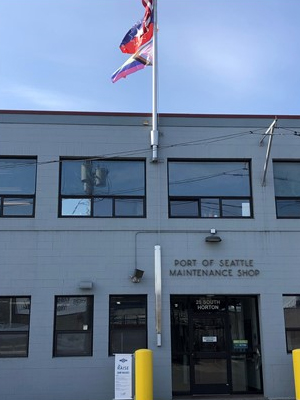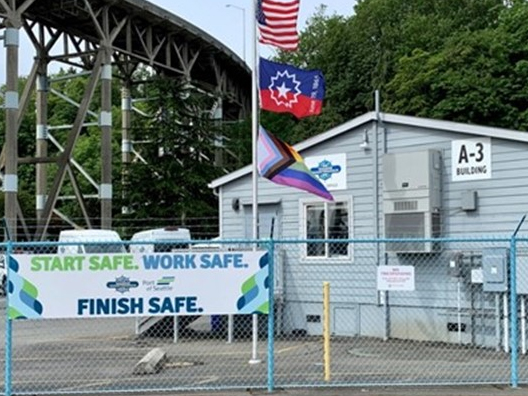 For the month of June, we have Juneteenth and Pride flags flying proudly at our Port of Seattle facilities! A big shoutout to Kelli Goodwin and Delmas Whitaker for making this happen! Port employee resource groups are also sponsoring events and participating in the Pride parade. I want to acknowledge the Port of Seattle for its tremendous leadership and support in continually taking an active role in celebrating Pride Month and Juneteenth and modeling inclusion at the Port of Seattle. 
 
In May, I had the best time meeting with the Home for Asians and Pacific Islanders (HAPI) Employee Resource Group with over 200 people in attendance, in celebration of the Asian American, Native Hawaiian, and Pacific Islander Heritage Month at the Port. I was proud to co-sponsor a proclamation with Commissioner Cho honoring our diverse community and workforce. Also, watch this super adorable video we shot. The proclamation in support of AANHPI may be found here.
Additionally, March was Women's History Month, and I was proud to co-sponsor a proclamation with Commissioner Mohamed lifting up the experiences and contributions of women at the Port. February was Black History Month, with a first-of-its-kind proclamation introduced by Commissioner Mohamed.
Some say that the Commission's time is better spent just focusing on policies over proclamations. But we represent the values of the people of King County, and proclamations are an official way for us to represent our values as a Commission and as a Port. We've heard from our own workforce and adjacent Port communities that their identity is a factor in how they experience the Port's impacts, and acknowledging the diverse experiences and contributions of our diverse communities is an important, meaningful measure.
One of my proudest moments thus far happened just a couple weeks ago when I delivered the Keynote speech at the 2022 Maritime Day Breakfast hosted by the Propeller Club, with over 200 people from the maritime community in attendance. As a new Port Commissioner, I was deeply honored to represent my esteemed Port of Seattle colleagues in this capacity, and share my personal vision for the future of the maritime industry.
I also had the tremendous honor of presenting our own Port of Seattle Executive Director Steve Metruck with the Maritime Public Official of the Year Award. It was a total surprise to him, as he didn't know that he was this year's recipient — and we even surprised him with a special appearance by his wife Peggy, whom he also didn't realize would be in attendance, cheering him on. The whole occasion was so special — and I was only successful for my part with the help of amazing staff. You can watch my whole speech, including the award presentation, here:
Other efforts to promote equity and inclusion in the workplace include:
Addressing the unique issues facing the Beacon Hill community by establishing  a Beacon Hill Roundtable;
Exploring the feasibility of transferring ownership of North SeaTac Park to the City of SeaTac;
Helping build a closer relationship between the Duwamish River Community Council and the Port of Seattle;
Promoting transparency in cruise operations at the Port of Seattle by hosting a public study session on cruise, and planning a series of public roundtable conversations;
Exploring the establishment of an early learning program for SEA Airport workers, and;
Advancing the #BreakTheBox campaign to provide free period products at SEA Airport.
After announcing the #BreakTheBox campaign, I was contacted by community members, including from the Transgender Inclusivity Group, about the exclusive nature of the term "feminine hygiene products." I wanted to thank and acknowledge folks for taking the time to educate me on the best use of the term "menstruation products" and "period products," and commit to using updated terminology moving forward. I'm also talking with staff about fair placement to ensure accessibility for all people. I have mentioned that public service requires humility, and so I'd like to apologize for any personal offense my own language may have caused. Please see my public acknowledgment at the April 26, 2022 meeting at the 2:49:37 mark.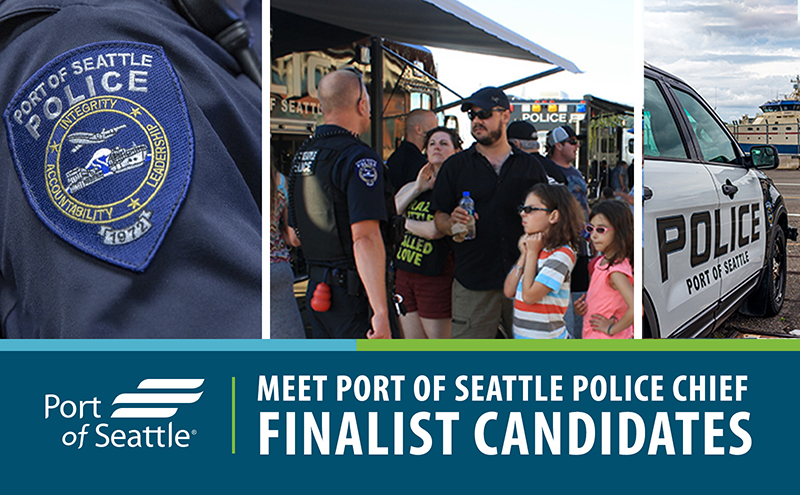 Finally, in the midst of interviewing finalists to be the next Chief of the Port of Seattle Police, I've asked the Port to create an opportunity for the public at large to meet the candidates and to express their hopes for our police department and leadership. Please join us for a Chief of Police public input forum on Monday, June 27, 4:30 – 5:30 online via zoom.
As an elected Port Commissioner, I am committed to promoting a culture of inclusion by leaning into transparency, inclusion, and accountability. It's uncomfortable (including for me!), but discomfort is where we grow. There is so much good work happening at the Port of Seattle, made better with guidance and buy-in from our stakeholders.
As always, please feel free to get in contact with me directly with your thoughts and feedback. In the meantime, I remain very truly yours in service.
All my best,
Toshiko
Subscribe to receive email updates from Commissioner Hasegawa