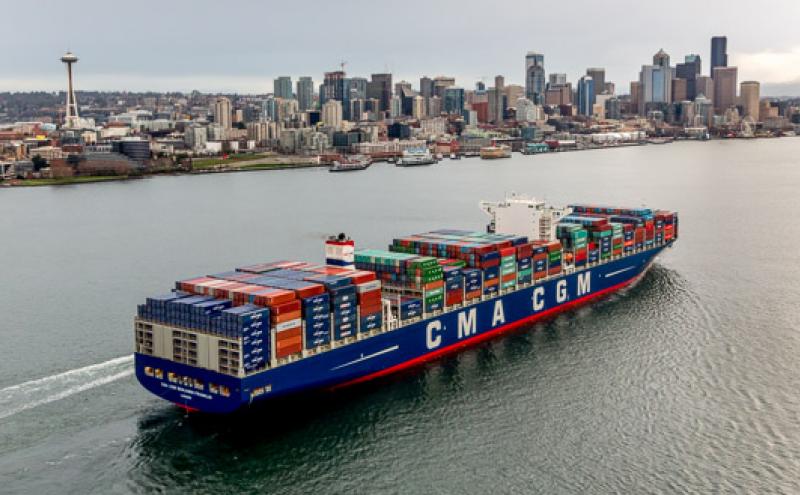 Apr 03, 2019
Mega-ships, similar to the Benjamin Franklin with an 18,000-TEU capacity (pictured above), will be seen more frequently in the future at an upgraded Terminal 5. 
Yesterday, the Managing Members of The Northwest Seaport Alliance (NWSA)—the port commissioners from Seattle and Tacoma—voted to approve a $340 million program to upgrade Terminal 5, the nearly 200-acre wharf and land adjacent to West Seattle. Our investments in the Terminal pave the way for a thirty-year lease with SSA Marine, a Seattle-based terminal operator that will also invest $250 million in cranes, cargo handling equipment, and other facilities to build one of the premier terminals on the West Coast.
Our upgrades include shore power to allow ships to plug in at berth (reducing emissions and noise), a quiet zone to reduce train noise, and gate improvements to reduce truck idling while waiting to enter. The lease requires stringent stormwater, air emissions, and noise standards. Terminal 5 will be one of the greenest terminals in North America.
Just as important, the investment of over half a billion dollars will mean at least 6,000 family-wage jobs on Seattle's waterfront for this generation and generations to come.
I could not be more proud of the work we have done at the Port of Seattle to make this possible. The upgrade of Terminal 5 has been my highest priority since the day I launched my campaign, and yesterday marked a major milestone in that effort. I have included below some additional background information on the project, for those interested in learning more.
Sincerely,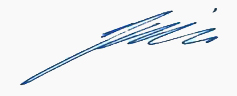 Ryan Calkins
Port of Seattle Commissioner
Background
Terminal 5 began operating as a container terminal in 1964. Since that time, significant investment has been made to clean up earlier landowners' contamination, improve and consolidate adjacent properties into a 185-acre international container terminal, and upgrade terminal and near-terminal infrastructure. Between 1997 and July 2014, the site was leased and operated by Eagle Marine Services, a subsidiary of American President Lines (APL).
Vessels regularly calling at our gateway have grown in capacity from 4,800 TEUs (twenty-foot equivalent units) in 1997 to 14,000 TEUs today. Vessels in excess of 21,000 TEUs are currently operating globally, with containerships as large as 23,000 TEUs on order. Terminal facilities, including docks and related infrastructure, must be modernized for efficient handling of Ultra Large Container Vessels (ULCVs) for the gateway to stay relevant as a container port, be competitive and preserve jobs that our communities depend on.
In 2015, as part of the 10-year strategic business plan, the NWSA identified Terminal 5 as one of two strategic international container terminals to prioritize for investment. The Terminal 5 modernization program provides improvements necessary to serve these new, larger vessels. The recent economic analysis concludes that with a modernized T-5, containerized cargo handled through the NWSA is estimated to reach nearly 7.0 million TEUs annually in 2050. Without the T-5 investments, containerized cargo is expected to be 5.3 million TEUs in 2050, a difference of 1.6 million TEUs.
Cumulative impact analysis of the T-5 modernization project, from 2018-2050, follows a similar trajectory. With T-5 investment, the NWSA gateway is estimated to handle 173.3 million TEUs between 2018 and 2050.  Without T-5 investment, that estimate drops to 160 million TEUs. That estimated reduction of total TEUs results in reduced economic impact, including more than 6,000 fewer jobs and $2 billion in lower direct business output.