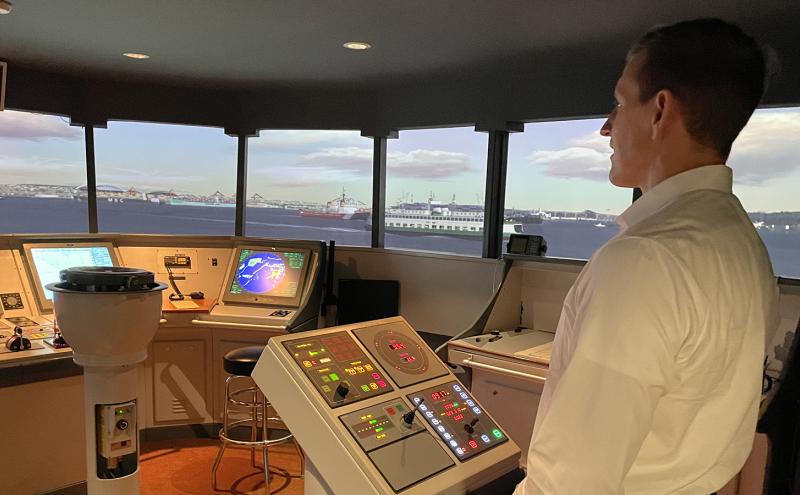 Oct 13, 2021
Maybe you've seen the headlines —
Staffing Shortages Cause Canceled Ferry Sailings and Why Your Ferry Might Be Late — or Canceled — This Summer  
"Staffing shortages at Washington State Ferries resulted in 51 canceled sailings on the Anacortes/San Juan Islands route between Sept. 9 and Sept. 13." – Seattle Times
Unfortunately, we've known about this problem for years. In the spring of 2018, the Times published an article about the greying of the ferry system workforce, and just this last weekend 140 sailings were canceled because of staffing shortages. And while the problem is clear, the solution is complex. Maritime professions require years of training and apprenticing to master the skills required to operate vessels, cranes, and other functions.
"Since July 2019, 29 mates and captains have retired and 75 seamen have left, according to Washington State Ferries (WSF). While the agency says it has managed to recruit enough seamen, they are still short about 10 senior deck crew." – Seattle Times
Because of that, maritime careers are also some of the best compensated and most secure. I have been a vocal advocate for opening maritime career pathways to students who historically have not had access to these opportunities. The newly established Maritime High School (MHS) in Highline will create a pipeline of skilled workforce locally. But what comes after high school? For those interested in vessel operations, one local institution is filling that gap. Since its establishment in 1967, the Maritime Institute of Technology and Graduate Studies (MITAGS) has been offering certification programs for several maritime trade careers for students at every level, from novice to seasoned sailor in South Seattle (by Terminal 46). Founded by the International Organizations of Masters, Mates, and Pilots (IOMMP) union, MITAGS is based locally to provide education, training, and safety programs to deck officers.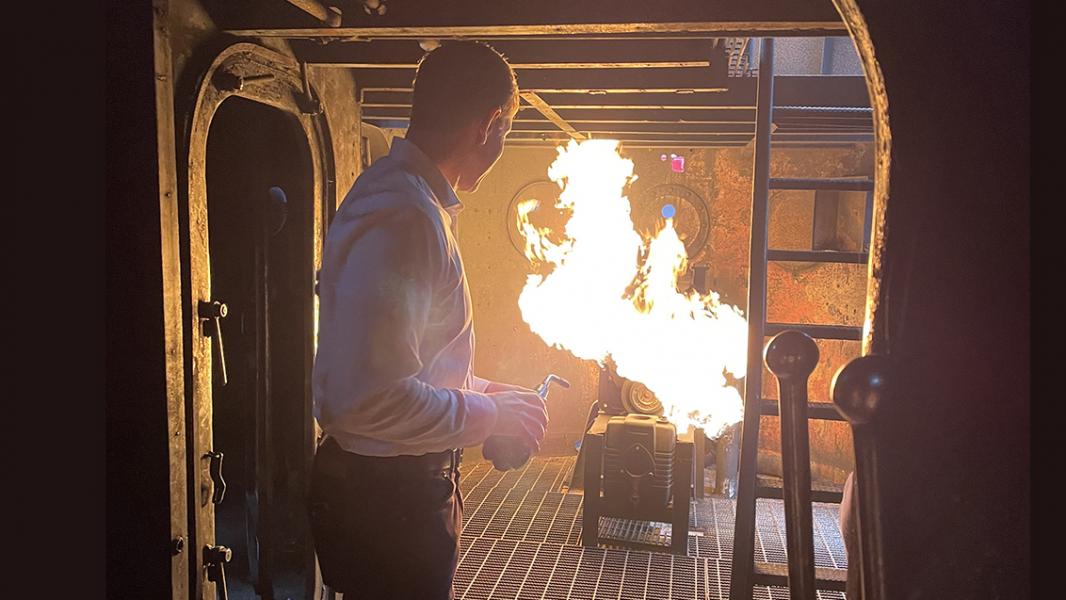 MITAGS certification programs offer a mixture of classroom and hands-on trainings, but what really impressed me was their consistent emphasis on safety throughout the training and the use of simulation scenarios to develop situational awareness. MITAGS' simulation technology allows students to pilot various ships in a range of adverse conditions they might face on the job, including hazardous weather conditions like fog, heavy rain, or intense winds, or navigating bustling port conditions. By allowing students to train for the worst conditions without the hazards of being in the worst conditions, allows them to develop muscle memories to make intelligent decisions. 
It's also a fun way to learn — I tried out the different simulations, like piloting a 900-foot cruise ship into Terminal 91, navigating a tugboat into position along a ship, and maneuvering a coastguard boat under a raised bridge. I thoroughly enjoyed the learning opportunity, and the experience will stay with me whenever I see a boat or a ship.
The Seattle MITAGS facility offers one additional training program not found anywhere else: fire emergencies while at sea. A critical skill for the survival of the whole crew, MITAGS has a replica of a ship called the "Fire Dragon," which is equipped with propane to simulate real-world fire but in a controlled environment. While I was there, the MITAGS team fired up the dragon and showed us just how hot conditions can get in one of these situations. The team walked us through several of the drills they utilize with trainees, including how to safely contain a fire in a galley, engine room, or cargo hold with limited visibility, and the importance of leading a team in a time of crisis.
One the tools they teach with regularly is in the use of a fire extinguisher. It seems simple enough but with subtle nuances for effectiveness. My staff, who accompanied me on my site visit, had never learned how to use a fire extinguisher and the MITAGS team walked them through the process step-by-step (which is PASS — Pull, Aim, Squeeze, and Sweep). The key to putting out a fire with a fire extinguisher is to start at the bottom and sweep across the fire until it is fully out. These are the type of safety skills that trainees learn during their time at MITAGS and can be applied across both their career and lifetime. 
As the future of our economy will become more reliant on maritime industries, having a training institution like MITAGS is an extraordinary asset for our region.