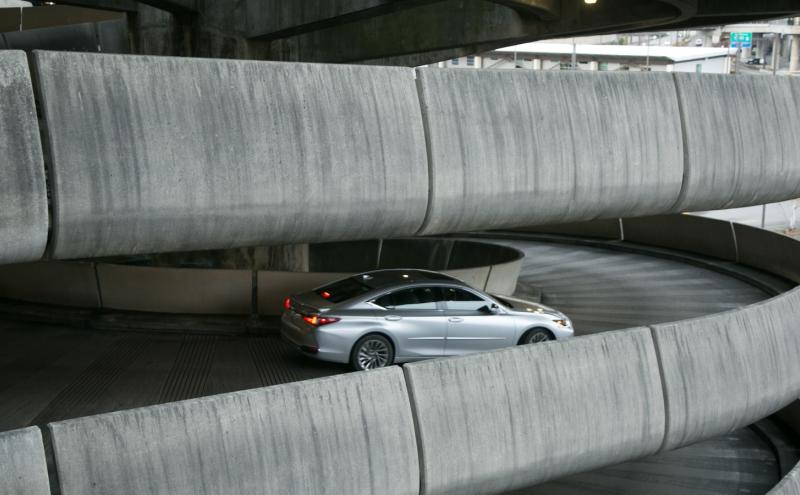 May 1, 2023
As of June 1, 2023, travelers and guests that park at the Seattle-Tacoma International Airport (SEA) garage will see an increase in parking rates. The rate increase will help to maintain fair market rates, support ongoing garage maintenance and customer service investments and keep pace with inflation and local tax increases. 
Revenue from parking at SEA supports and funds the airport's operating and capital budgets, including its current suite of Upgrade SEA capital projects that improve the airport customer experience from the drives to the gate. This includes major capital projects like C Concourse Expansion, SEA Gateway and the S Concourse Evolution. 
Recent garage upgrades focus on safety, accessibility, efficiency, and sustainability. These include a major electrical project doubling electric vehicle charging stations in the garage, the installation of new LED lighting and a smart camera parking guidance system with digital wayfinding signage. The system indicates available parking stalls, including specific color indicators for dedicated stalls like ADA-accessible and electric vehicles. The guidance system cuts search time significantly reducing carbon emissions and lays the groundwork for future tech-focused customer service integrations. In addition, each sensor has license plate recognition technology to help locate your vehicle, improve parking policy enforcement, and improve security. The curbside security and accessibility project adds safety bollards by each skybridge from the parking garage to the main terminal and on the arrivals and departures curbs to increase safety. ADA access is also improving with curb cuts added every 100 feet on the departures drive and a full zero-curb design on the arrivals drive. An additional 19 ADA loading zones will also be added across both drives.  
New Rates Beginning June 1  
The new rates account for increases in the regional Consumer Price Index (CPI) between February 2022 and 2023 and local market rates. They also are inclusive of all state and local taxes and fees, unlike offsite parking lots.  
The new parking rates starting on June 1 are below.  

Hourly rates are increasing enough to cover higher operational costs for short-term parking stays, as well as an annual increase to the City of SeaTac Commercial Parking Tax, currently $3.82 per parking transaction irrespective of stay duration. For a one-hour parking stay in General Parking, SEA must allocate 66%, or $4.02 of a $6.00 transaction, to local and state taxes. Adjustments to the weekly rate are also needed to keep pace with inflation and right size to current demand and competition. 
The last increase in parking was in April 2022. SEA evaluates rates parking rates annually.  
More on Airport Funding 
Although nearly all U.S. airports are owned by state or local governments, airports are required by the federal government to be as self-sustaining as possible and receive little or no taxpayer support.  
This means that airports must operate like businesses — charging market rate for services, funding their operations from their revenue, and thoughtfully and diligently planning funding for major improvement projects —  which can often be very expensive.  
Airports are supported by the users of the airport and the fees, rents, or leases in place with airlines, tenants, and travelers. Revenue that is generated at the airport stays at the airport and any revenue over operating costs is reinvested back into the airport to fund current facility upgrades or new projects.
Contact
Perry Cooper | SEA Airport Senior Media Officer
cooper.p@portseattle.org  | (206) 787-4923