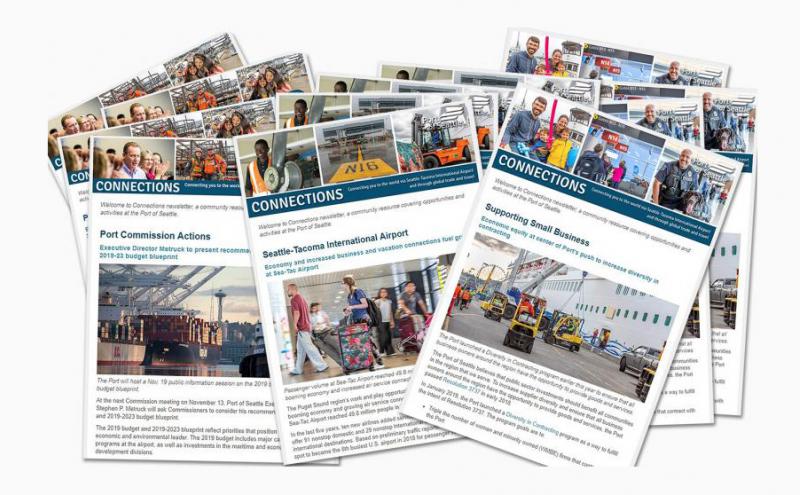 Connections e-newsletter is published the Friday before each Tuesday Commission Meeting. Connections is designed to be a community resource covering opportunities and activities at the Port such as Fishermen's Fall Festival, the opening of new eateries at Sea-Tac Airport, and the launch of new programs. 
You may sign up to receive Connections directly to your email inbox here.
Or select the links below to read a previously published edition online.