The Sound Insulation Program process may be more complex than other property improvement projects in which you have been involved. This multi-part process includes various pre-testing, documents, and professional design services to develop the tailored noise reduction plan for your property before executing the construction work required of the designs.  

Your Professional Program Team 
The Program Team includes specially trained architects, engineers, construction managers, acoustic and environmental specialists, all working together to successfully plan and complete the sound insulation improvements to your home. Collectively, Program Team members have completed nationwide sound insulation treatments in over 25,000 apartments, condos, schools, and places of worship throughout the country. At various times during this process, members of this team will: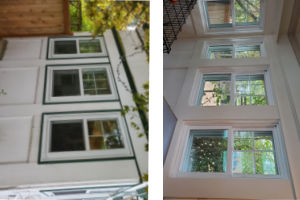 Meet with you to discuss the Program and document existing conditions in the home. 

Prepare a written scope of work with accompanying graphics and floor plans to illustrate the recommended acoustical treatments to your property and discuss them with you

Provide daily observation and comprehensive inspection of the construction work in your property from start-up through completion

Perform both a pre- and post-construction acoustic test to determine eligibility and ensure the products installed provide a meaningful noise reduction

Provide warranties from manufactures and the installing contractor for all products and contractor workmanship
The material on this page is for informational purposes only and does not supersede or replace the formal details provided by the Program Handbook. Please consult your Program Handbook or the Airport Noise Office at 206-787-5393 for complete program details.
---
The steps of the Sound Insulation Program process include: 
*To use the "Search Answers" feature, type in a word in the box and then click the "Apply" button to the right.