This is a voluntary program. Owners of qualified homes who choose to participate in the Sound Insulation Program and are approved for participation by the Port of Seattle (Port) must sign certain documents and agreements.   
The documents required for participation in the Program are:

  
O

wner Application

  

O

wner Participation Agreement

 

–

 Initial

 Authoriz

ation

*

  

Owner Participation Agreement 

–

 Final

 Authorization

*

Owner

 Scope of Work Acceptance*

 

Avigation Easement and Release of Claims

  

Subordination Agreement 

(if 

there is a loan on the property

)

  
Additional documents are required for Homeowner Associations (HOA) 
 * Documents vary by program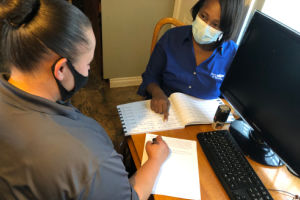 These documents must be signed without modification of their terms. You should read each document carefully and in full before signing. The documents are briefly described and summarized below.  
The material on this page is for informational purposes only and does not supersede or replace the formal details provided by the Program Handbook. Please consult your Program Handbook or the Airport Noise Office at 206-787-5393 for complete program details.
---
*To use the "Search Answers" feature, type in a word in the box and then click the "Apply" button to the right.