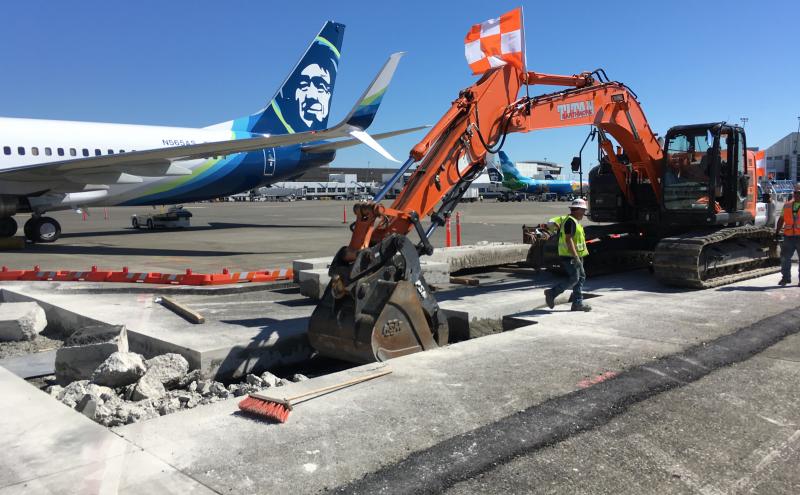 At any given point in time, the Port has a number of major construction projects underway, ensuring that our facilities continue to meet the growing needs of the community and the businesses that rely on them. The construction projects create good living wage jobs.
Apprenticeship is the main workforce development strategy within the construction industry. To help ensure that the training pipeline for the skilled trades meets the needs of industry and the community, the Port sets apprentice utilization requirements and diversity goals for the contractors on all of its large construction projects. Workforce Development supports these efforts by tracking and monitoring actual apprentice utilization on these projects, in partnership with the Port's Labor Relations department.
On the Port's large public works construction projects in 2013:
12.3% of hours were worked by apprentices — a total of 24,749 hours, bringing in over $792,000 in wages to 130 area families
Over 170 apprentices, who have worked on major Port construction projects over the last several years graduated to Journey status
17.0% of apprentice hours were worked by minorities
4.9% of apprentice hours were worked by women
Apprentice utilization requirements were met on 25% of the projects that closed in 2013
106 Apprentices who got a portion of their training on port projects reached Journey level
Workforce Development and the Port also support apprentices and increased representation of women and people of color in apprenticeships and the trades through our support of the Apprenticeship Opportunity Project.