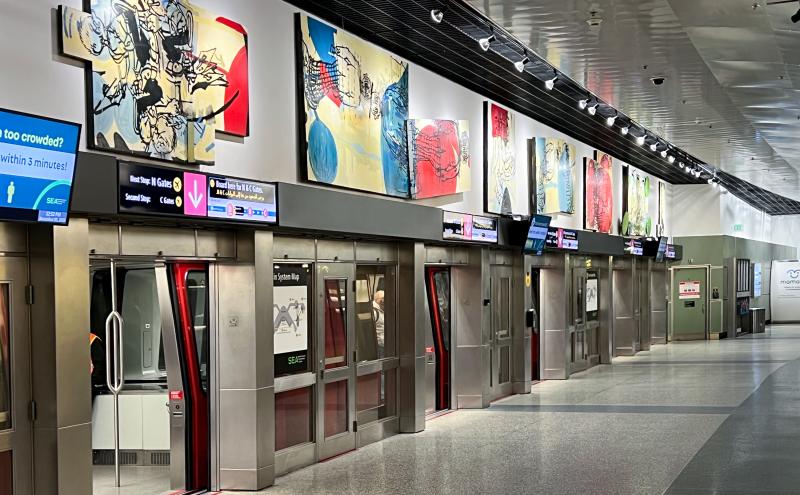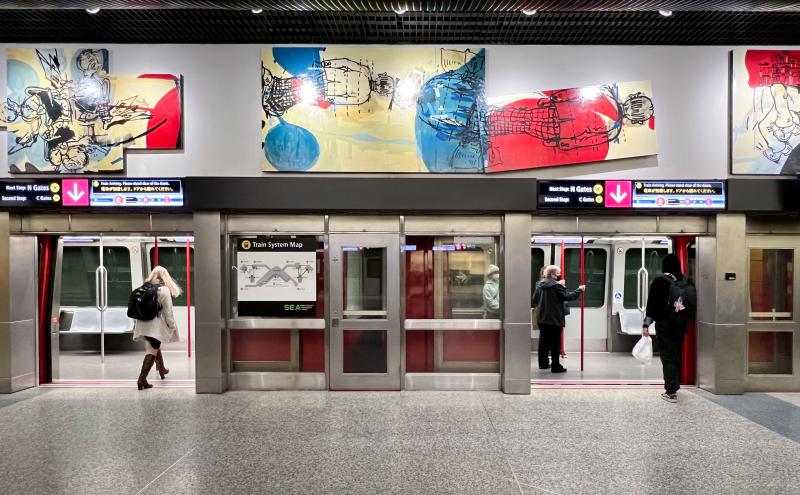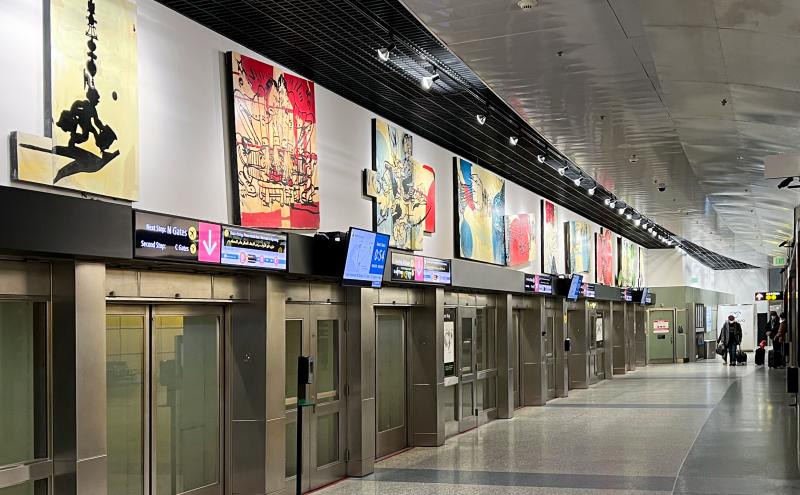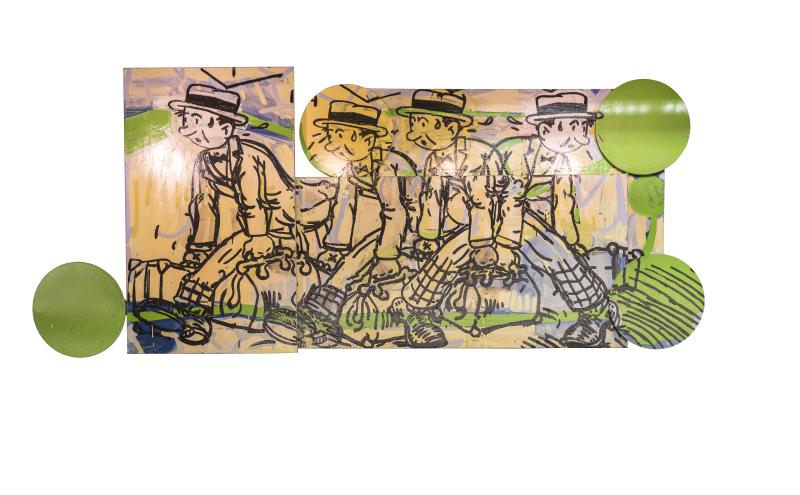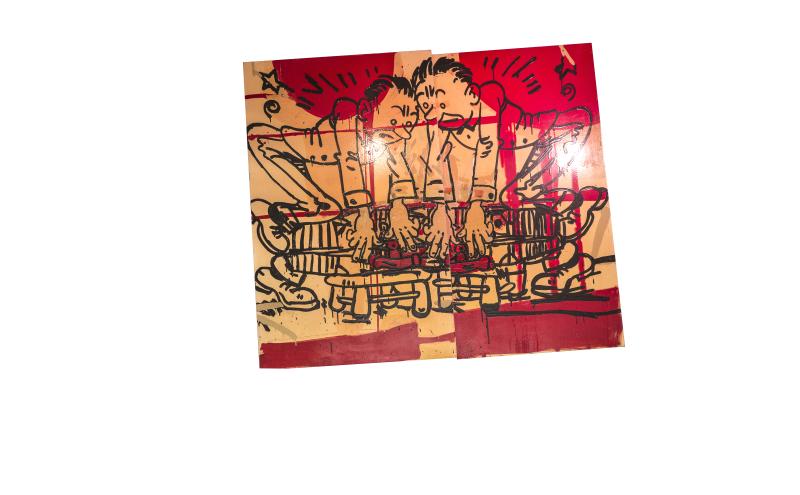 Title: Travelor
Artist: Karen Ganz
Year: 2002
Medium: Oil on overlapped and hinged canvas
Dimensions: 5' high x 9' 2" in length
Description of the artwork:
The artwork consists of nine paintings that undulate from right to left across the 110-foot wall in a choreographed way. The paintings are designed to work off the energy of the people using the space and the arrival and departure of the trains. Mounted on stretcher bars, some of the paintings overlap each other to provide varying degrees of depth. The LED sign band and ceiling above frame the paintings while the train doors provide another kind of rhythmic break.
The figures are duplicated and warped to absurdity; some running in opposite directions with hands on the same luggage, others mirrored from a central point.
"The layering and disjuncture are as beautiful to me as a simple one-note beauty is to someone else." – Karen Ganz
About the artist:
I make large scale, very physical oil paintings. The images in my work emerge from a process which begins with small-scale artist' books in which I combine painted, invented images with ones that I lift through digital scanning. The images in my work are from old 1920's cartoons, of a universal character, "the company-man". I use these images and very gestural painting as metaphors for psychological states of
mind. Attachment, questions of being an "individual" within "the group", assimilation and role-playing interest me. I use a frankenstein-like approach to piece together figures/images and use multiple broken-up canvases to further the fragmentation of those images. This first came up in the heavy collage work of my drawings which I allowed to change the way that I approach my painting. My approach to painting also has been influenced by early films of Charlie Chaplin and Buster Keaton that I arrived at by way of Twyla Tharp and Samuel Beckett. I approach a show as a "staged" experience, and my job as that of choreographer of the work.
Karen Ganz attended UC Berkeley and earned her B.F.A. and then received her M.F.A. from the University of Iowa a few years later. With a short-lived background in dance and punk music, Ganz developed an interest in fragmented movement. Her paintings are known for their nostalgic yet complicated humor, suggesting a "concern for the predicament of the 'common man.'" She has been shown in over forty exhibitions throughout the nation but is primarily represented on the West Coast.