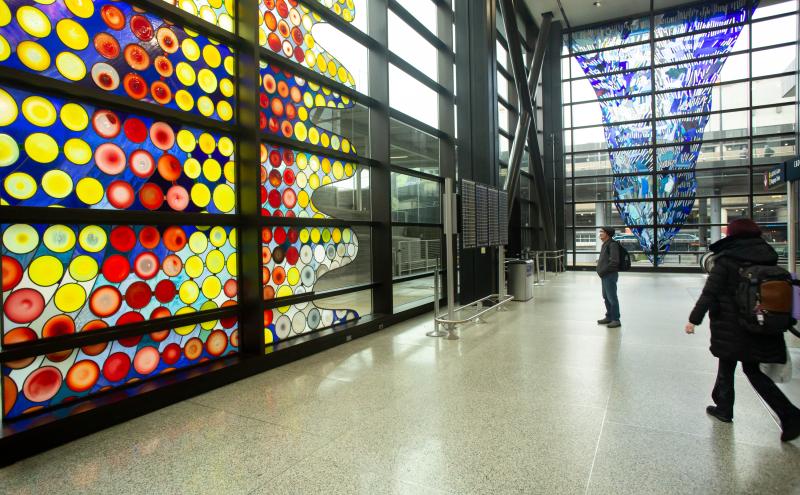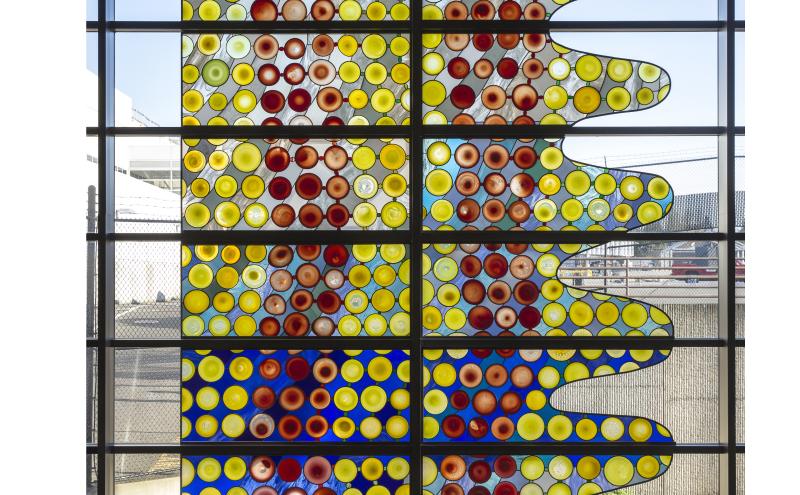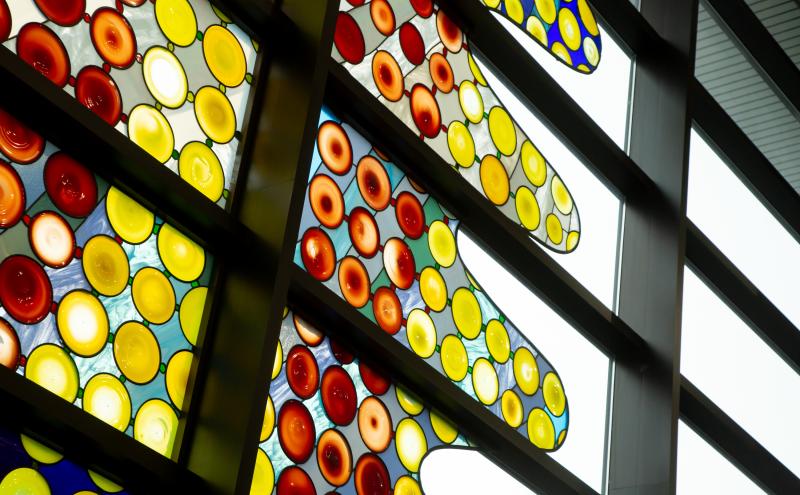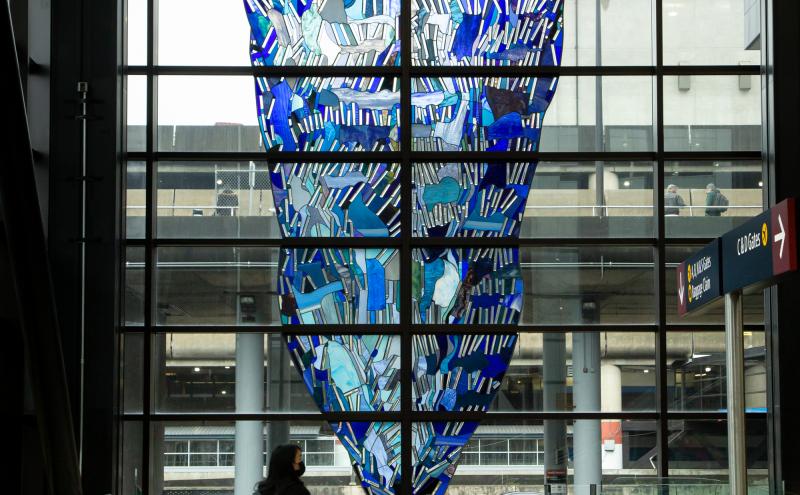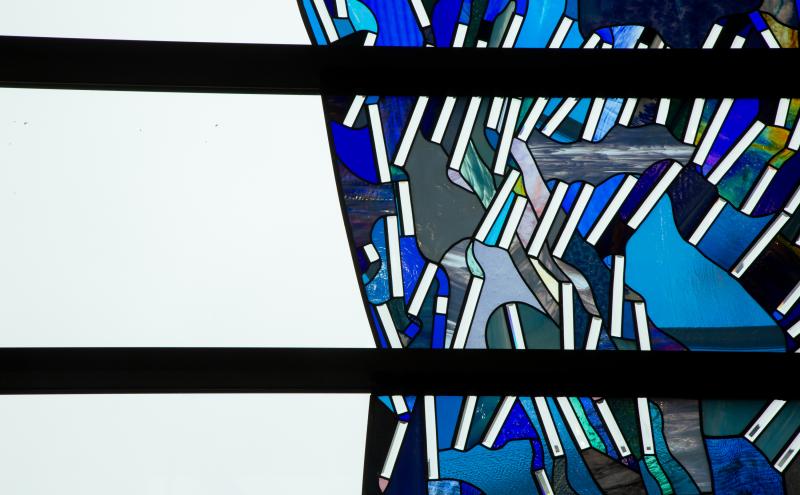 About the artist:
"Stained glass has been a handmaiden to architecture for hundreds of years. I like that. I like its traditional, hand-built quality. It feels very human." - Dick Weiss
Having graduated from Yale with a B.A. in psychology, Dick Weiss, born in Everett, Washington, applied his understanding of the mind and expression to his glass art. In 1997, Weiss acted as a curator at the Holter Museum of Art in Helena, Montana, working on the exhibition titled "Compelling Tales." Dick Weiss has also taught at Pilchuck Glass School and is a two-time recipient of the Craftsman Grant from the National Endowment of the Arts. His collections are held in London's Victoria and Albert Museum and the Corning Museum of Glass in New York.
When asked about the imagery in his work, Weiss says: "In some ways, everyone is a product of their times. My time happened to be the late 1960's into the 70's. Since I first began leading glass, in 1971, I have attempted to merge my interest in modern art with the classic power of stained glass. Severe abstraction was strong in the 70's, and I certainly responded. A black square in a white field feels awfully good to me. My work comes out of that particular seed-bed."
Title: Cow on its Side
Year: Created in 1988, reconfigured in 2001
Medium: Stained-glass window (hand-blown glass set in commercial glass)
Dimensions: 28.57' H x 15.875' W  
Cow on its Side by Dick Weiss is an abstract window mosaic with rows of red, yellow, gray, and white circles of glass. These circles, or rondelles, are laid in a background of gray and white undulating lines. At the tip and base, there are bands of bright blue. On the right of the piece, the form undulates in a row of humps. Each circle of color also has gradations of color within; for example, the center of the yellow circles have swirls of white, and the red circles fade to a lighter tone on the outer edges. 
The spots that make up Cow on its Side are called "rondelles" or, classically, the centers of "crown glass". Each circle is made one at a time, using traditional glassblowing techniques.
Crown glass has roots in medieval architectural glassmaking and created a new standard for producing window glass. The technique is thought to have started in Normandy in the 1300s, where it remained a trade secret for a significant amount of time. By the 1700s, it had become the most popular style of window glass in England and kept that ranking for more than a century. 
The process involves spinning molten, blown glass on a rod until the centrifugal force flattens the material into a large disc shape. Once flat, the glass is cut into pieces to fit within window frames (either as large panes, or smaller shapes for latticework). The area in the center is thicker and more warped than the rest of the disc and features concentric waves that create a bullseyes shape.  For the consumer, this warped, thick center was cheaper and perfect for letting light in while still maintaining privacy. For hundreds of years, towns were covered in blown glass windows, and these bulls-eye shaped panels could be found in entryways, shop windows, and greenhouses as proof of the labor-intensive process that went into producing the craft. 
As for the modern day, there are still glass artists and companies specializing in traditional blown glass for windows, as well as specifically the iconic bullseye shaped rondelles
Title: For A.W
Year: 2002
Medium: Stained-glass window (beveled glass)  
Dimensions: Approximately 24' high x 20' wide
In For A.W. Dick Weiss uses an inverted triangle to create a delicately balanced yet powerful image. To emphasize the vibrancy of the artwork, the artist used refracting beveled glass throughout its fourteen sections. The angled edges catch light and disperse it further through the colored glass. His intention was to create an uplifting, joyful feeling and refer to the positive aspects of human power, and, in this case, the ability to create some­thing like today's aircraft. The work is named after the artist's mother, Ann Weiss.  
"I execute the windows in exactly the same manner as they were created 600 years ago."