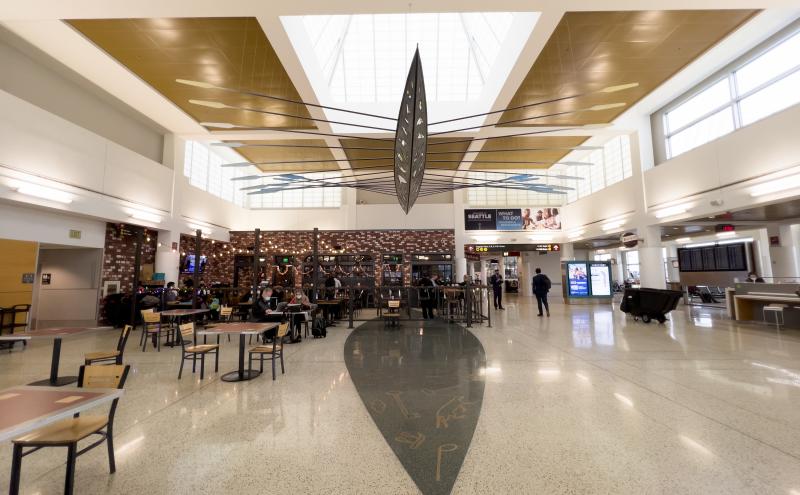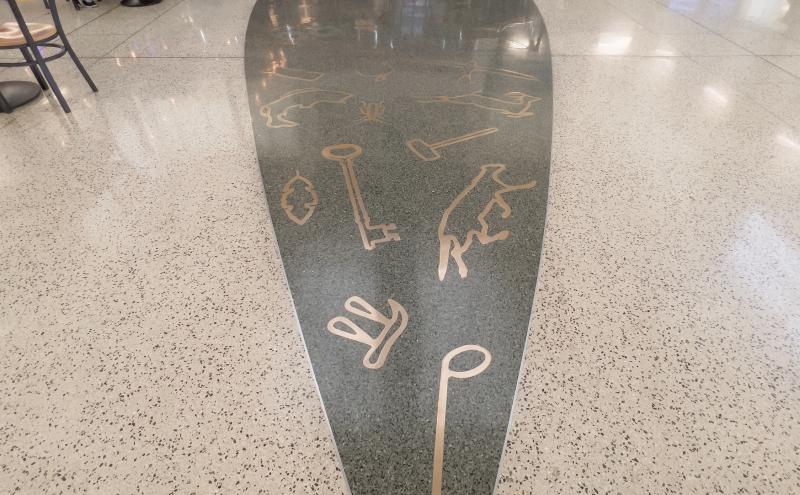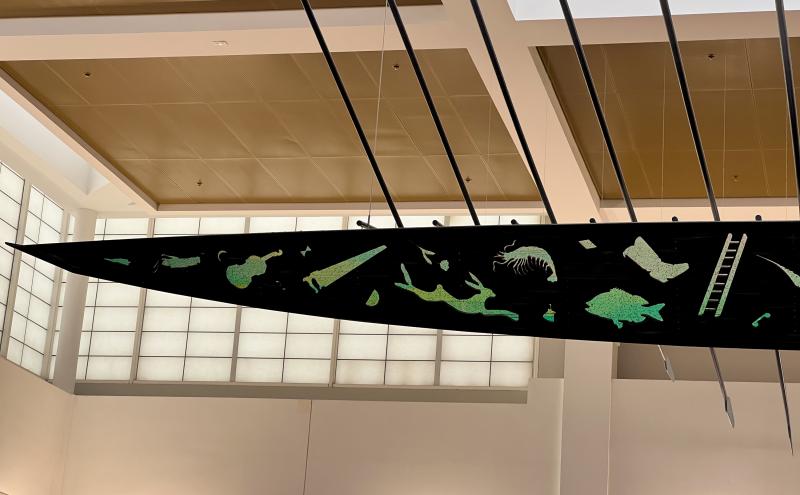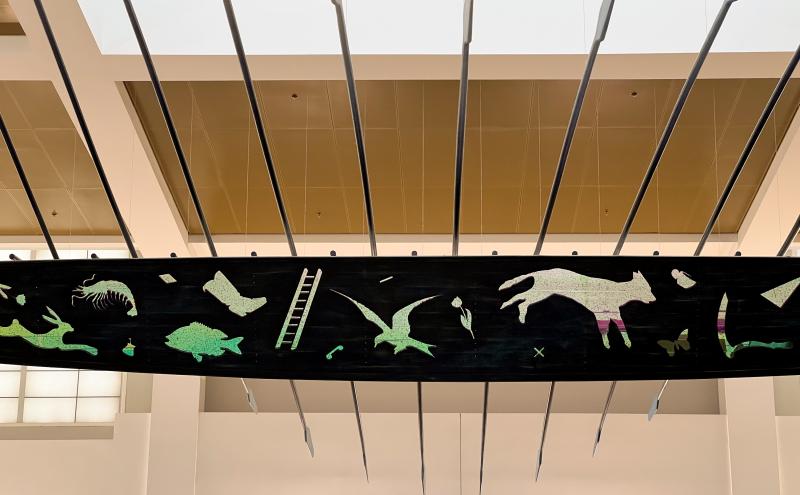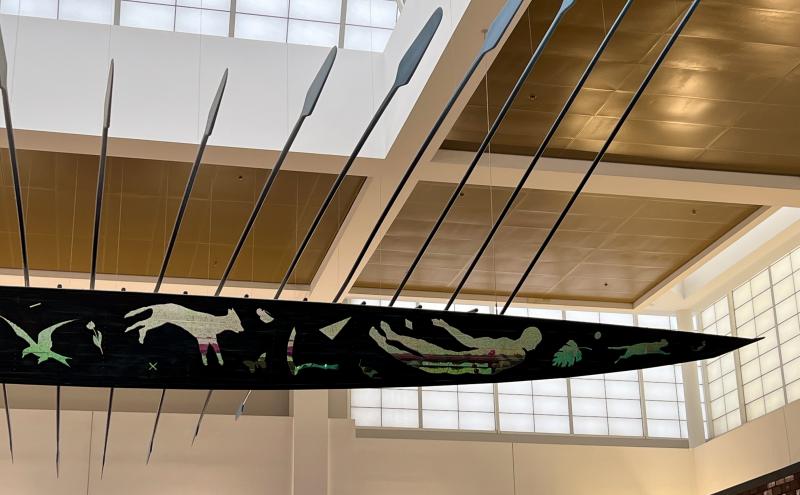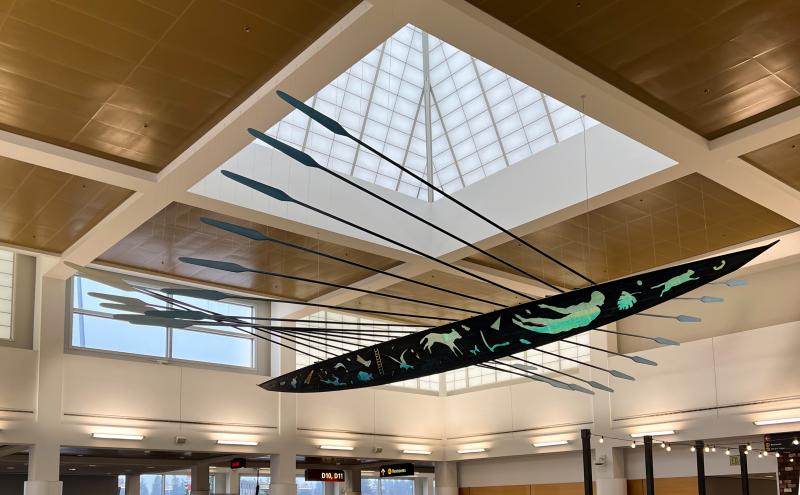 Title: Journey Home
Artist: Larry Kirkland
Year: 1992
Medium: Multi-media installation (terrazzo floor pattern, wood, dichroic glass)
Dimension: Boat measures 32' in length x 2' 6" wide with thirty 16' wooden oars above a terrazzo pattern measuring 3' 8" in length x 10' wide
Description of the artwork:
An aluminum and dichroic glass boat flies with thirty suspended, wing-like oars above the terrazzo floor representing the lands and the seas. The green terrazzo shadow is comprised of approximately seventy bronze elements that represent the Northwest. Cut-outs in the sides of the boat reveal images of tools, plants, and animals. These are the things, according to the artist, that make up a life. The top of the form is open to allow natural and artificial light to illuminate the glass images, creating a glowing and reflective form.
"Most of us accept the convenience of air travel as part of our hurried lives. This sculpture considers the idea of travel with a greater meaning. I want those who pass this space to consider the journey of life, travel to the unknown and familiar places with themselves as part of a greater world. I am using the boat as a metaphor for the individual in life's journey. In many cultures, from the ancient Greeks to the Indonesians, the
boat suggests more than a conveyance. It is the spirit of each person as they travel through life." – Larry Kirkland
About the artist:
Since 1981, Kirkland has been commissioned for public art pieces throughout the nation. Working with designers and members of the community, Kirkland creates cohesive installations at a grand scale that reflect this collaborative effort. He is known to frequently create pieces that are multi-dimensional, incorporating into the artwork the surroundings and the function of the environment.
Kirkland received his B.S. from Oregon State University in environmental design and his M.F.A. in design from the University of Kansas. His formal education has informed the content of his pieces. His commissions can be found at Pennsylvania Station in New York, Putra World Trade Center in Kuala Lumpur, and in the Electrical and Computer Engineering Building at his alma mater, Oregon State University.