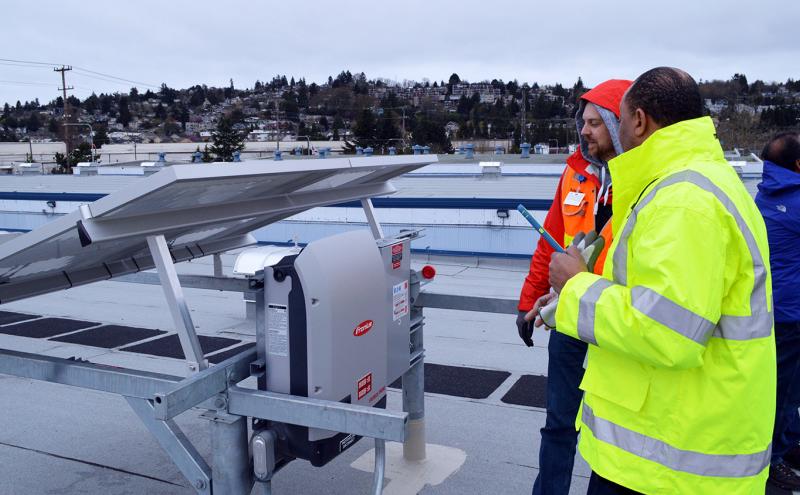 The Energy and Sustainability Special Committee develops policy recommendations and provides oversight in pursuit of the environmental and sustainability goals as described in the Port's Century Agenda and in the Commission's motion of October 24, 2017.
With significant strategic environmental decisions in 2018 and 2019 that will require an added level of oversight and engagement, the Commission identified chartering a new Energy and Sustainability Committee as a top priority in 2018.
The Committee will undertake four primary subjects in its workplan:
Sustainable Project Evaluation Framework
Sustainable Aviation Fuels
Blue Carbon
Environmental Awards update
Commissioners Fred Felleman and Ryan Calkins will co-chair the Energy and Sustainability (ES) Committee that was re-established March 27, 2018. Read the March 27, 2018, Energy and Sustainability Committee Charter.
ES Committee Outcomes were established with the original Motion to Charter the Energy and Sustainability Committee on Jan. 26, 2016. The 2016 ES Committee was co-chaired by Commissioners Courtney Gregoire and Felleman. 
The first motion reccomended by the 2016 ES Committee set forth more aggressive Century Agenda Greenhouse Gas Reduction targets for the Port of Seattle on April 11, 2017.
The second motion reccomended by the 2016 ES Committee, passed unanimously by the Commission in Dec. 2017, reflected a culmination of two years of work.