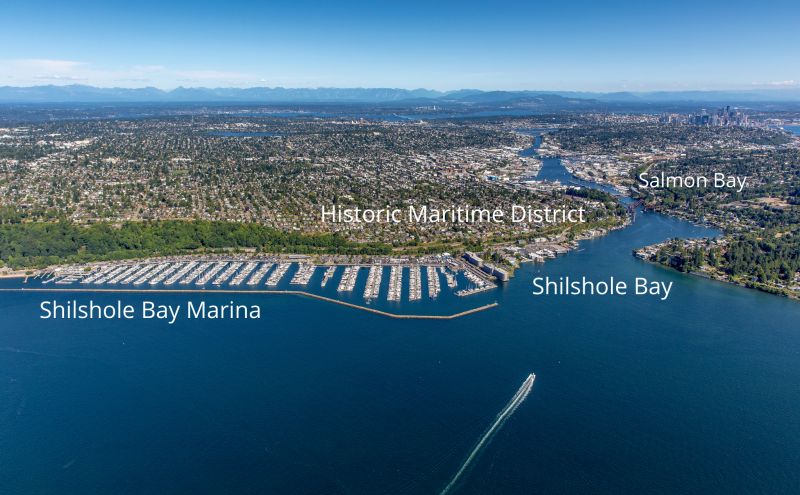 Shilshole Bay Marina is part of Seattle's north-end Maritime District of Ballard. Flanked by the Hiram Chittenden Locks, Fishermen's Terminal and the Maritime industrial complex, Ballard is full of rich maritime history and Nordic roots that have shaped Ballard's culture for more than a century.
Your Ballard adventure will discover only the recent history of this land as Shilshole, and Salmon Bays are the ancestral home to the Sheel-shol-ashbsh people. Shilshole is said to have meant 'threading a needle' due to the narrow entry way into Salmon Bay. Long before European immigrants arrived, the Shilshole and Salish people lived and thrived in harmony with the sea and its bounty. More about the early connections with the Sheel-shol-ashbsh people is available in this Burke Museum story.
Today's community continues a connection to the sea with deep maritime roots you can discover from your guest slip at Shilshole Bay Marina
Your Weekend of Maritime History and Fun
First, arrive at Shilshole Bay Marina for check-in at 1 p.m. After you've settled into your slip there is a fuel dock and convenient store right on Shilshole's guest dock if you need to reup on any supplies, snacks, or refreshments.