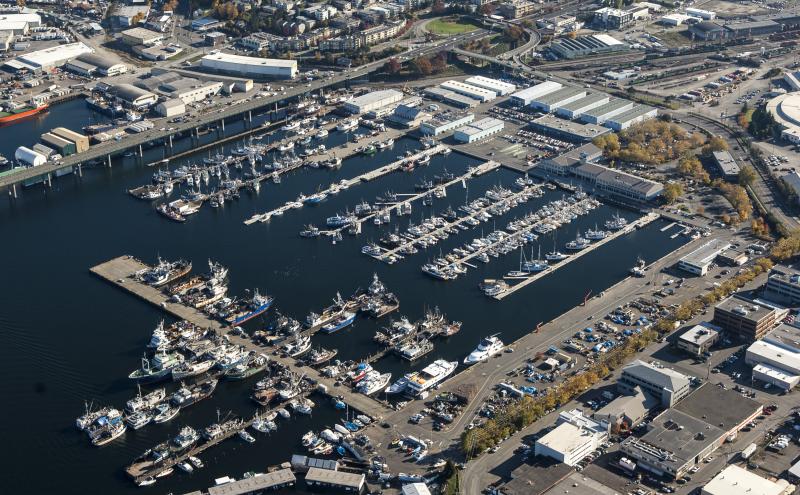 A Living Community Landmark that Supports the Maritime Industry
The Port of Seattle is developing a long-term strategic plan for Fishermen's Terminal that leverages maritime and fishing activities and industries. The Maritime Innovation Center (MInc), site improvements at Fishermen's Terminal, and the Gateway Building make up the planned projects for the Fishermen's Terminal Redevelopment.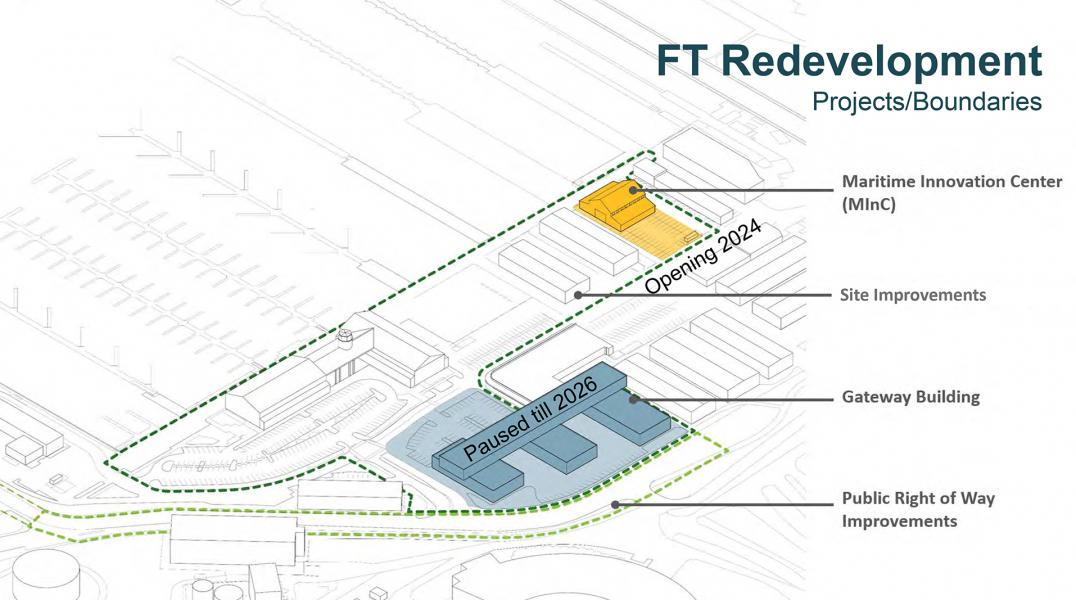 Anticipated Timeline
The estimated schedule for completion of site improvements at Fishermen's Terminal and the MInC is at the end of 2023. The Gateway Building project has been paused until 2026 due to economic impacts of the COVID-19 pandemic.
Fishermen's Terminal Redevelopment Projects
Maritime Innovation Center (MInC)
The MInC will help the region's maritime industry adopt advanced technologies and stimulate innovative entrepreneurship. The historic Ship Supply Building will be restored and modernized into a 15,000 square foot facility that features work, fabrication and event space for new business incubators and accelerators, and anchor tenants. The MInC will be LEED and Living Building Challenge-certified in alignment with the Port's sustainability goals.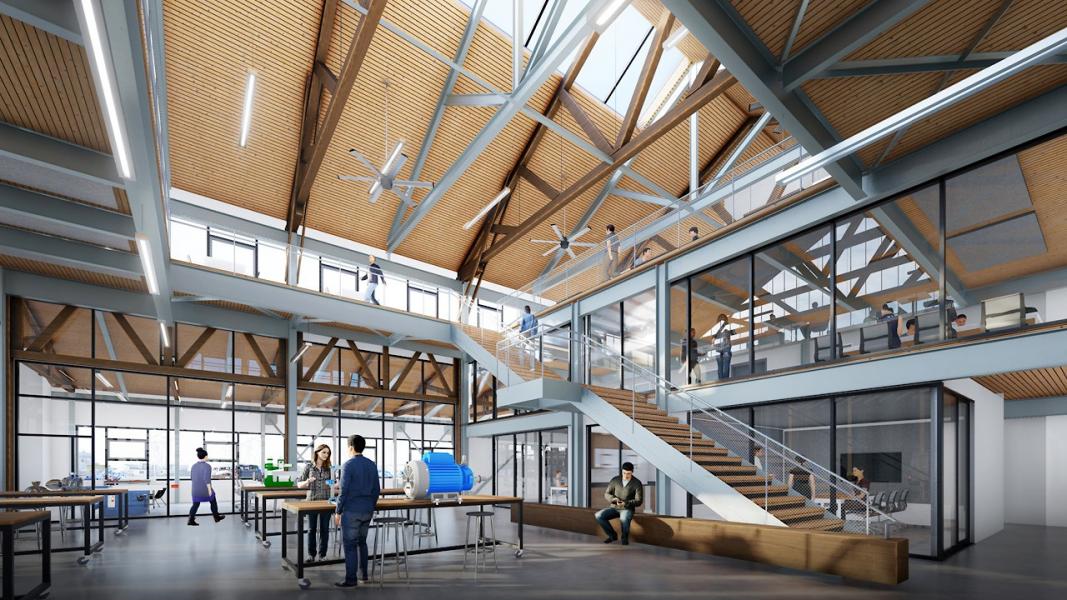 Site Improvements at Fishermen's Terminal
To enhance the public experience at Fishermen's Terminal, the Port is investing in site improvements that tell the history and impact of the fishing industry, enhance site safety for visitors and fishers, and explore partnership opportunities. Planned improvements include landscape plantings, parking striping, crosswalk improvements, site furniture, interpretative signage, wayfinding signage, new monument sign, site lighting.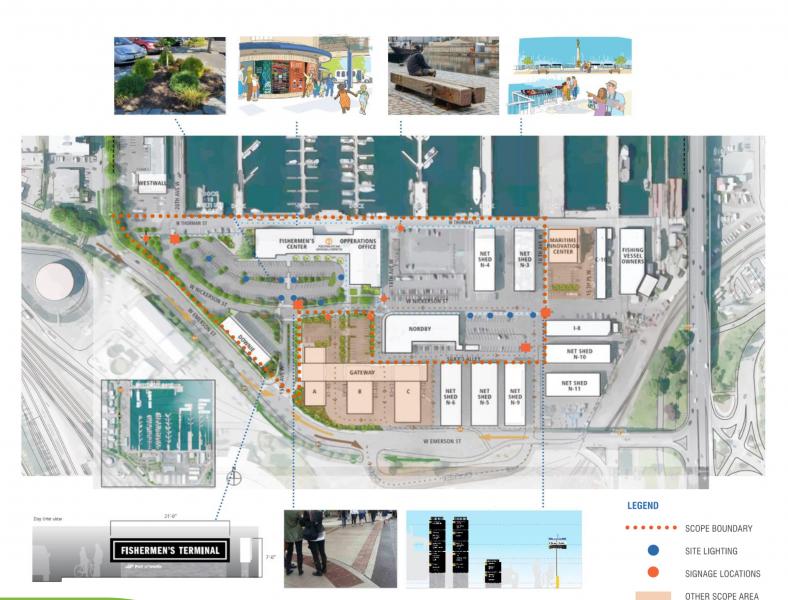 Gateway Building
The Port Commission voted on March 23, 2021 to pause the Gateway Building until 2026 due to the economic impacts of the COVID-19 pandemic. The project remains in the Port's five-year capital improvement plan.
---
Information