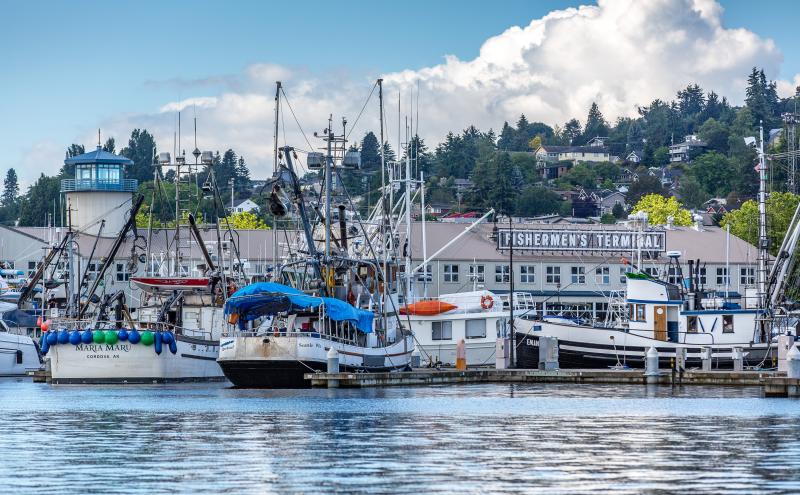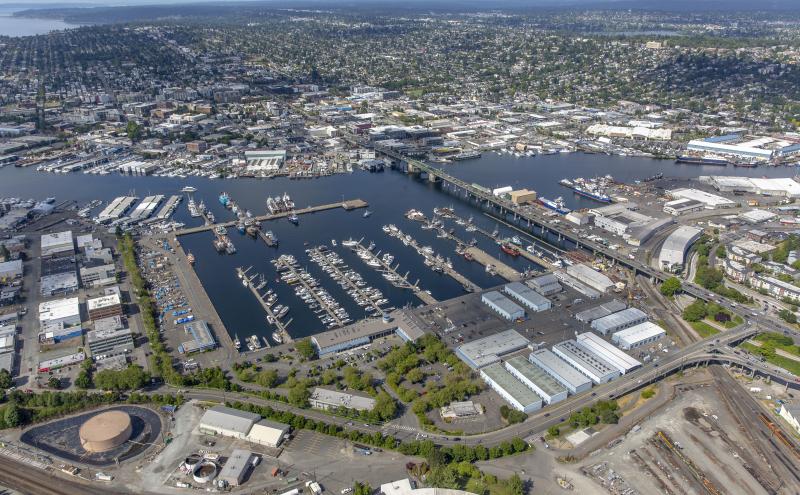 Opened in 1914, Fishermen's Terminal has been an anchor for the fishing industry and community in the Pacific Northwest for over a century. Fishermen's Terminal and the maritime industry continue to be vital to our region now and into the future. The Port of Seattle's vision for Fishermen's Terminal is to develop a living community landmark that supports the maritime industry.
Project Overview
To prepare for the next century of commercial fishing and maritime industrial activity at the terminal, the Port is committing nearly $100 million in new investments as part of a long-term strategic redevelopment plan to maintain docks for commercial fishers, enhance uplands facilities for tenants and visitors, and accent Fishermen's Terminal's history and legacy. These improvements will ensure this important facility will continue to support and sustain the maritime industry and Seattle's working waterfront and thrive as an anchor to a diverse maritime economy for Seattle and the region.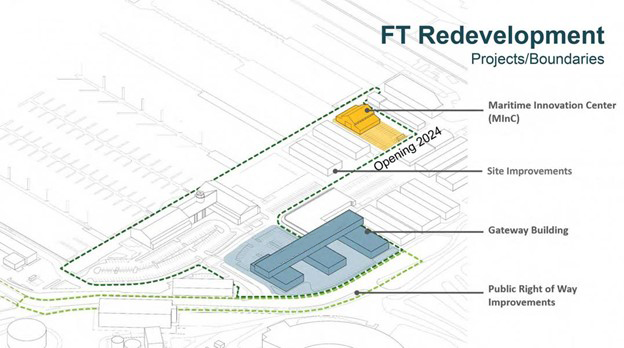 EXISTING BANK BUILDING DEMOLITION
As part of the Fishermen's Terminal Redevelopment Project, construction crews will demolish the existing bank building on site to prepare for construction of the new Maritime Innovation Center (MInC). The bank building has been unused for several years and has reached the end of its useful life. Crews will demolish the building down to its existing slab so that the area can be used for equipment and materials staging for MInC construction. Demolition work will begin in mid-October with substantial completion expected by January 2024. Following the completion of the MInC, the site of the existing bank building will be prepped for future development and/or lease.
PARKING LOT AND SIDEWALK IMPROVEMENTS
In early 2024, crews will continue the effort to increase accessibility for all who visit and work at Fishermen's Terminal. These improvements will include signage additions, sidewalk and ramp modifications, and increased safety adjustments around the Fishermen's Terminal Center Plaza. These improvements will be completed by May 2024.
MARITIME INNOVATION CENTER (MInC)
The MInC will help the region's maritime industry adopt advanced technologies and stimulate innovative entrepreneurship. The historic Ship Supply Building will be restored and modernized into a 15,000-square-foot facility that features work, fabrication, and event space for new business incubators and accelerators, and anchor tenants. The MInC will be LEED and Living Building Challenge-certified in alignment with the Port's sustainability goals.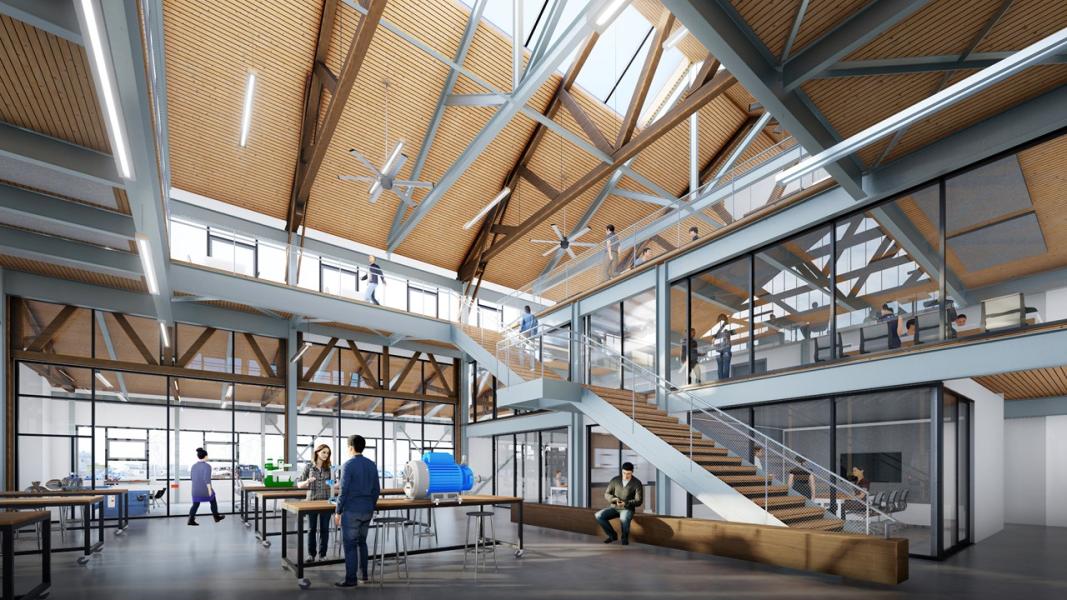 NORDBY CONFERENCE CENTER EXPANSION
The Nordby Conference Center will more than double in size to accommodate events, meetings, and classes of up to 50 people. Other improvements are to allow the space to be divided for multiple smaller, concurrent events and add a sink and beverage station. These improvements will take place in 2023.
NORTHWEST DOCK REHABILITATION
The Northwest Dock will be rebuilt to replace the deteriorating timber piers and fender system with a steel fender system and steel piles. These improvements will take place between 2026 and 2028.
SITE IMPROVEMENTS AT FISHERMEN'S TERMINAL
To enhance the public experience at Fishermen's Terminal, the Port is investing in site improvements that tell the history and impact of the fishing industry, enhance site safety for visitors and fishers, and explore partnership opportunities. Planned improvements include landscape plantings, parking striping, crosswalk improvements, site furniture, interpretative signage, wayfinding signage, new Fishermen's Memorial monument sign, and lighting.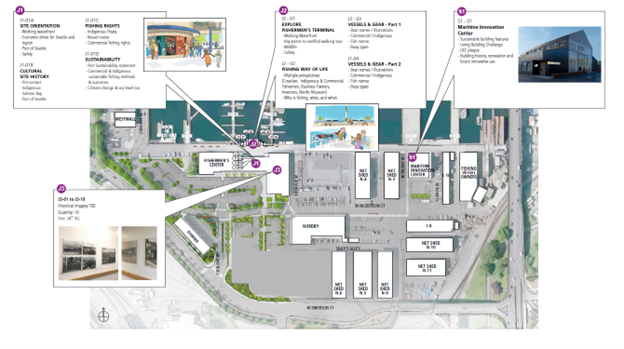 Timeline
| | |
| --- | --- |
| Existing bank building demolition | Q4 2023 - Q1 2024 |
| Parking lot and sidewalk improvements | Q1 2024 - Q2 2024 |
| Maritime Innovation Center (MInC) | Q2 2024 - Q4 2025 |
| Nordby Conference Center expansion | 2023 |
| Northwest rehabilitation | 2026-2028 |
| Site improvements | 2024-2025 |
Other Information
Text FTINFO to (206) 567-1047 for alerts about access, parking, and operations changes related to the Fishermen's Terminal Redevelopment project