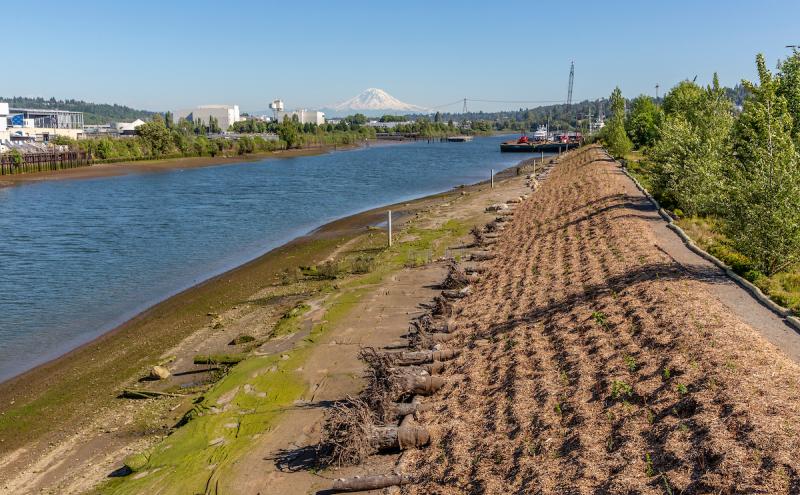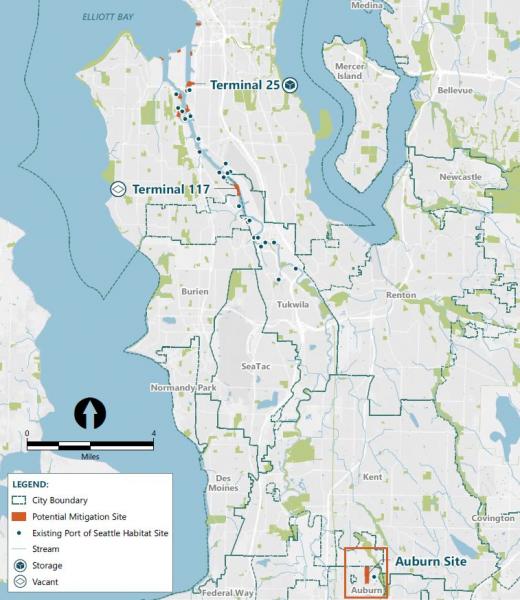 —Credits available mid-2022—
 
The Duwamish River People's Park and Shoreline (formerly known as Terminal 117) is the first habitat project built as part of the mitigation bank that will allow third parties to invest in Port habitat projects via purchase of mitigation credits.
The project is restoring 14 acres of habitat, includes forested buffer, emergent marsh, mudflat, shallow subtidal, and deep subtidal areas along nearly half a mile of Duwamish River shoreline. The restoration creates valuable off-channel habitat in the marine-freshwater transition zone, enhancing a high-priority migratory corridor for Chinook salmon. In this habitat, out-migrating juveniles can seek refuge while acclimating to saltwater environments before navigating into Puget Sound.
---

Riverbank excavation
Key Features
14 acres of restored emergent marsh, mudflat, and riparian habitat
2,050 linear feet of shallow and deep subtidal shoreline habitat
Largest habitat restoration project in Duwamish River Estuary
Revenue generated reinvested in habitat restoration projects
Priority habitat for migrating Chinook salmon
Supports environmental justice in Duwamish Valley neighborhood
Promotes community and youth engagement in green jobs and trainings
Learn more about this project site, including conditions, concept design and construction in the Multi-Site Wetland Mitigation and Habitat Conservation Bank Prospectus.
---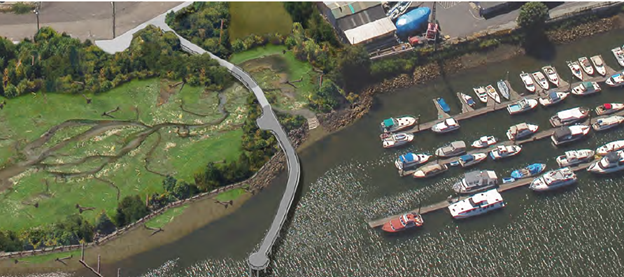 Contact Information
Kathleen Hurley
Senior Environmental Program Manager
Hurley.K@portseattle.org