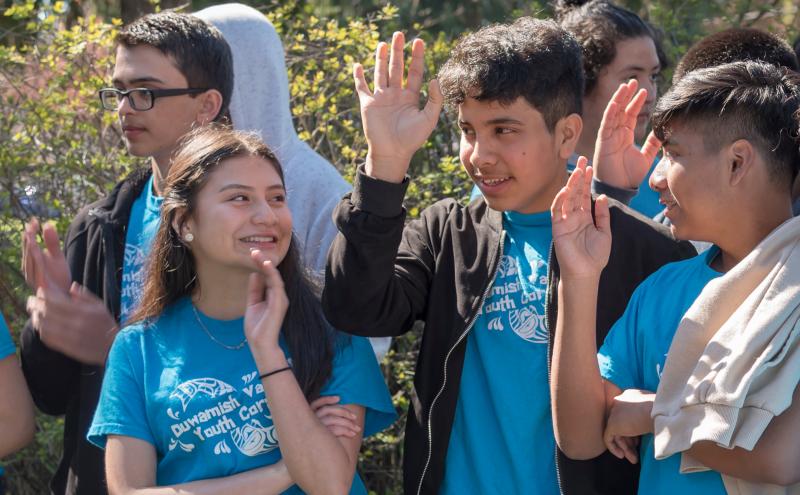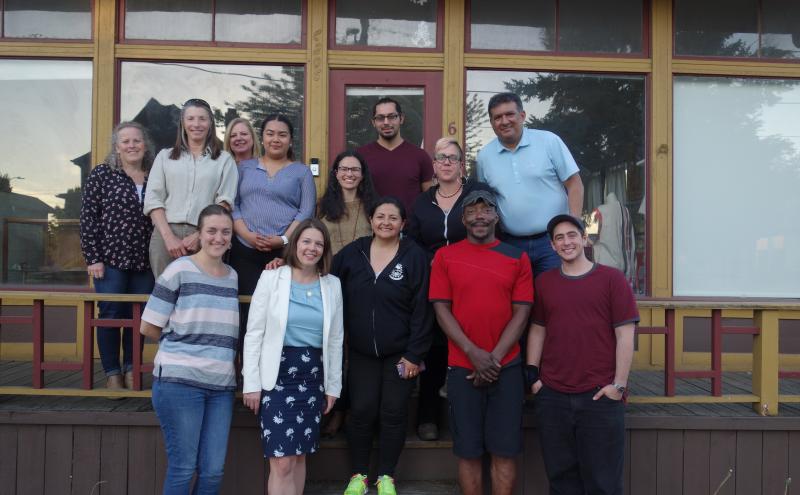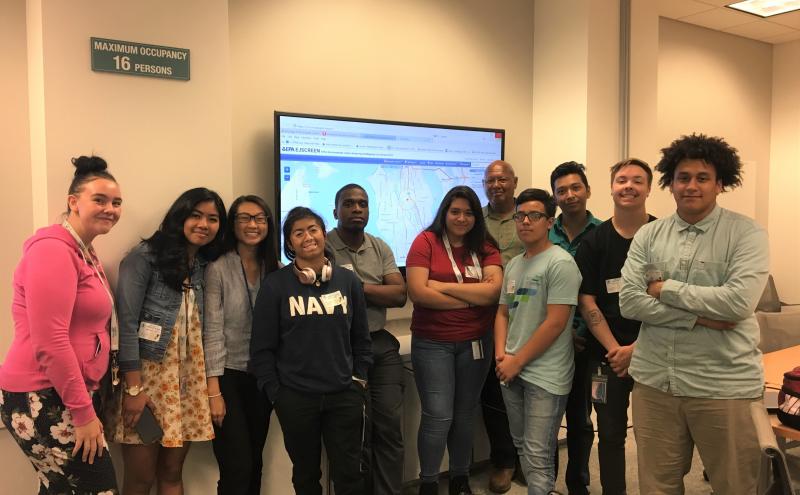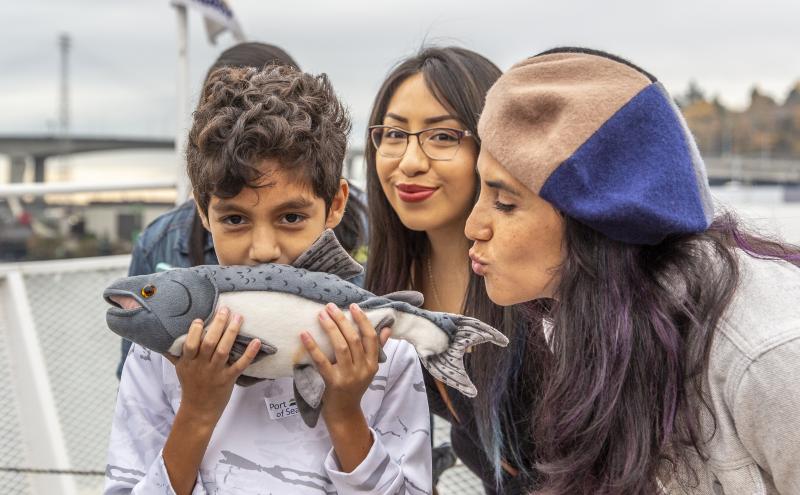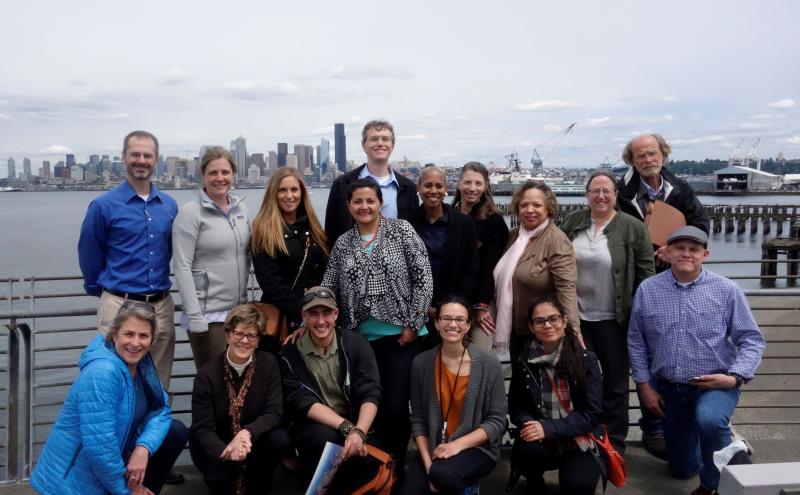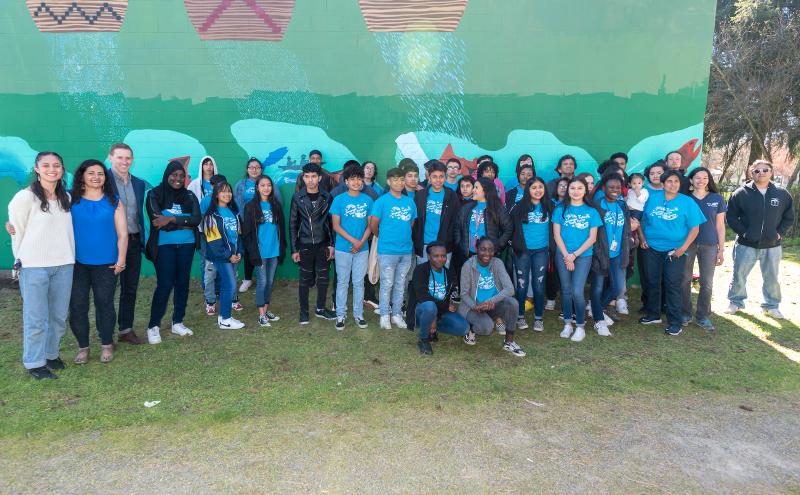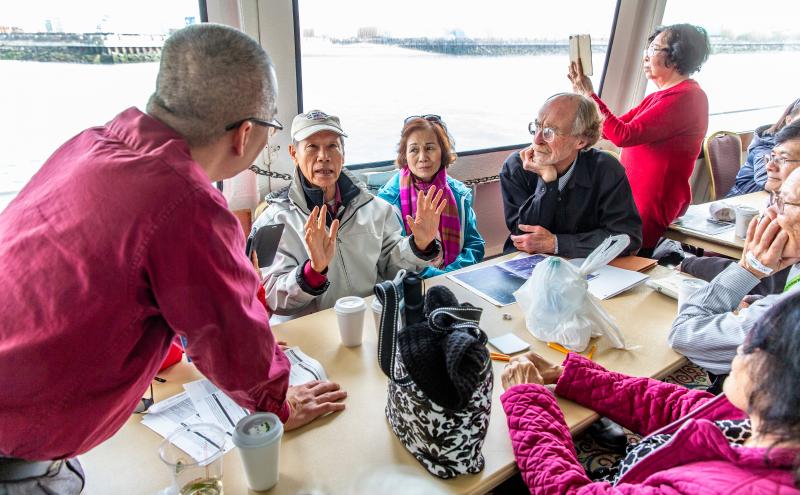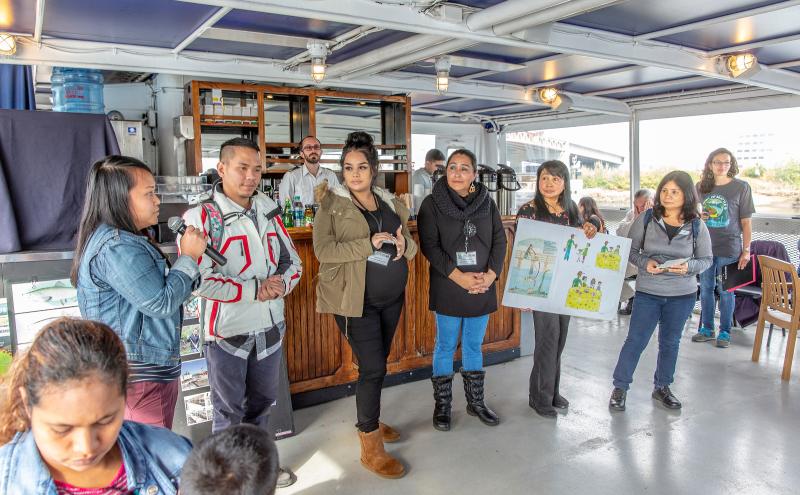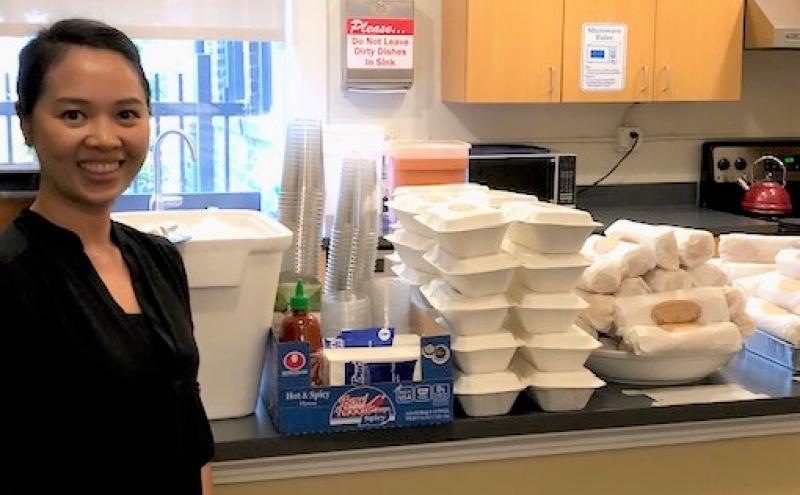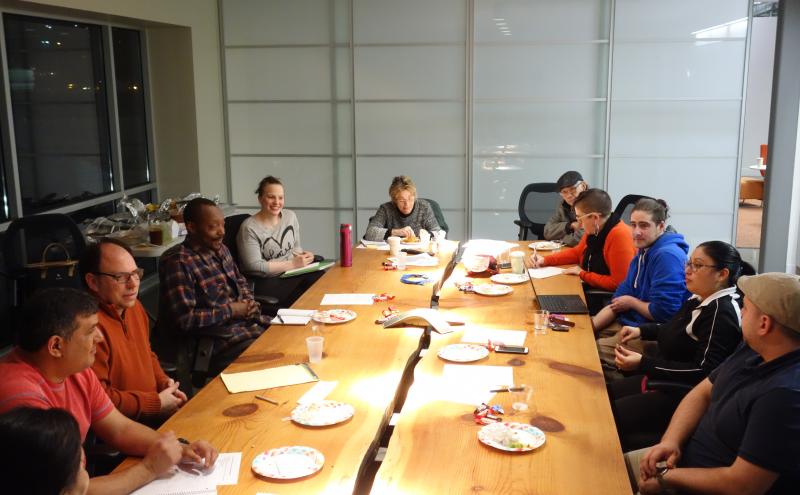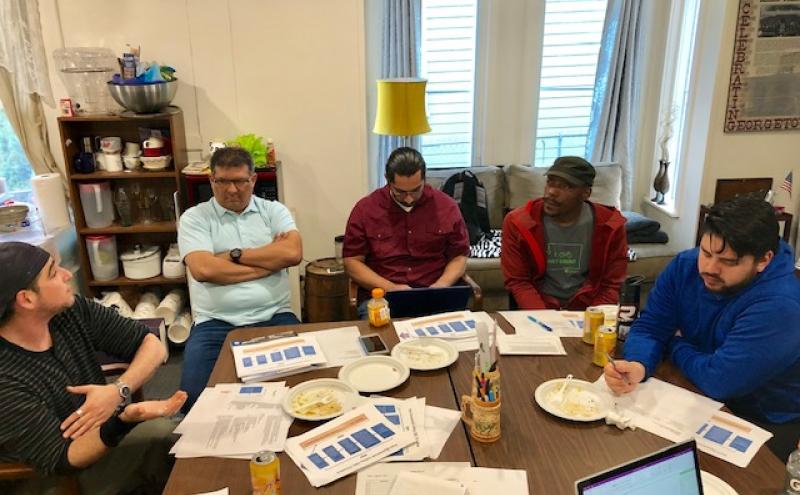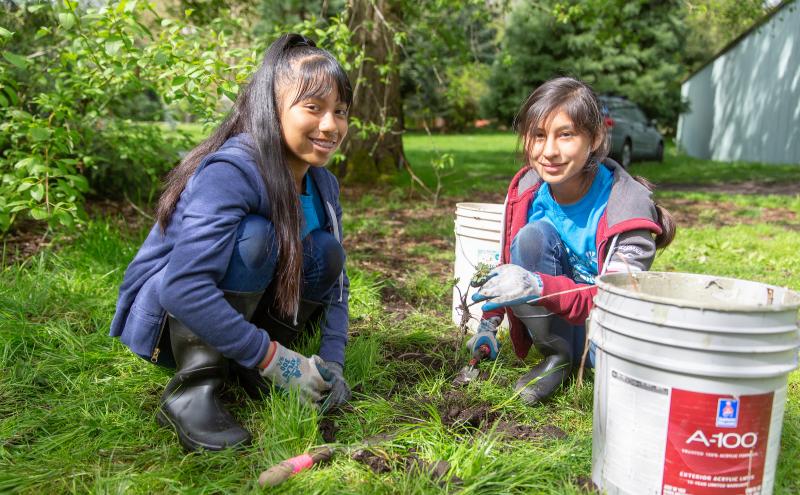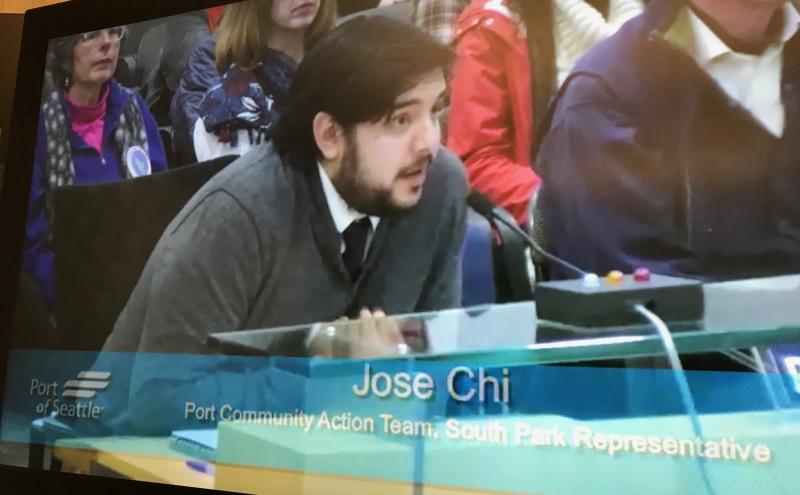 Port of Seattle adopts Resolution 3767, the Duwamish Valley Community Benefits Commitment
In December 2019 the Port of Seattle Commission approved its long-term commitment to equity and outreach efforts in the Duwamish Valley through an adoption of the Duwamish Valley Community Benefits Commitment. Resolution 3767, the first of its kind at the Port of Seattle, harnesses the Port's economic development mission to promote community partnerships, healthy environments and communities, and economic prosperity. The new policy makes permanent a pilot program from earlier this year.
FULL POLICY TEXT: English Resolution 3767 & CBC | Español/Spanish Resolution 3767 & CBC | Việt/Vietnamese Resolution 3767 & CBC | គុណនាម/Khmer Resolution 3767 & CBC
About
In 2013, the Cumulative Health Impacts Analysis (CHIA) was co-authored by Just Health Action and the Duwamish River Cleanup Coalition/Technical Advisory Group. The CHIA found that a range of health exposures and impacts disproportionately affect people in the Duwamish Valley, an area with the greatest number of contaminated waste sites, poorly built environment characteristics, and severe air pollution compared to the rest of Seattle. Life expectancy in the neighborhoods of Georgetown and South Park is up to 13 years shorter than wealthier parts of Seattle. With the support of this data, the Duwamish Valley is characterized as an area with disproportionate health impacts and environmental injustices where more effective actions and investments are needed to address health and economic inequities.
Recognizing that some near-Port communities, such as the Duwamish Valley, experience a higher proportion of environmental impacts and lack equitable access to the Port's benefits to the region, the Port of Seattle, Duwamish Valley community members, and health equity non-profit, Just Health Action, launched a pilot project in 2017.
Originally as part of a U.S. EPA Environmental Justice Pilot Project technical assistance grant, the pilot project focused on improving engagement with near-Port communities that experience environmental justice issues. Following two years of focused work, the pilot phase of the project is complete and on May 28th, 2019 the Port of Seattle passed a Motion to build an ongoing Duwamish Valley Community Equity Program (DVCE) that formalizes the collaboration with Duwamish Valley communities. View this historic Commission meeting here, featuring PCAT member Rich Brown!
The Program seeks to achieve three shared goals:
1) Community-Port capacity building
2) Healthy environment and communities
3) Economic prosperity in place
Accomplishments
PCAT and Port staff co-created the first policy at a Port authority to partner with a near-Port community to address environmental justice issues! Commission adopted Resolution 3767, the Duwamish Valley Community Benefits Commitment (CBC) on Dec. 10, 2019!
Established the Port Community Action Team, a community advisory committee representing Georgetown and South Park who engage in program decisions and long-term planning.
EPA published a case study about the Port-PCAT partnership to share the journey with other ports and near-port communities across the country
Launched the Youth Habitat Stewardship Program to Create Green Job Pathways in 2019- see video above for our launch on Earth Day.
Sponsored educational workshops and Duwamish River Mural Art in South Park in 2019.
Port hosts its first-ever Multilingual "Port U" Educational Boat Tour along the Duwamish River and Elliott Bay in 2018. In 2019, the Port Community Action Team organized the event and raised awareness about the Community Benefits Commitment with the Port. Interpretation in Spanish, Vietnamese, and Cambodian was provided.
Conducted resume and career readiness workshop to encourage youth from Duwamish Valley Youth Corps to apply for the Port's Youth Internship Programs. Since 2018, 35 youth have worked for the Port!
Commission authorization and funding to extend the program beyond the pilot phase and explore long-term policy opportunities to sustain the work.
Capacity-building workshops for Port staff and community members on equitable development, community benefits agreements, environmental justice, and collaborative problem-solving.
Northwest Seaport Alliance funds community science research to identify air quality solutions in Georgetown and South Park.
Contact
For questions, please email Christina Billingsley, Sr. Program Manager, Environmental Engagement at Port of Seattle - billingsley.c@portseattle.org.