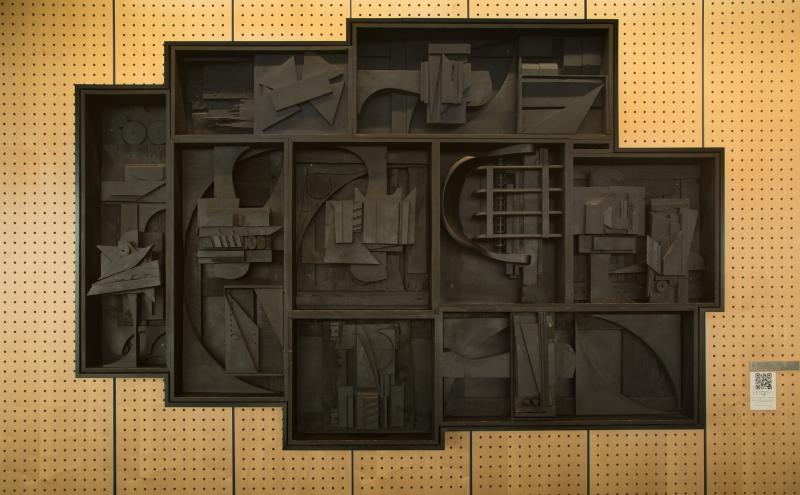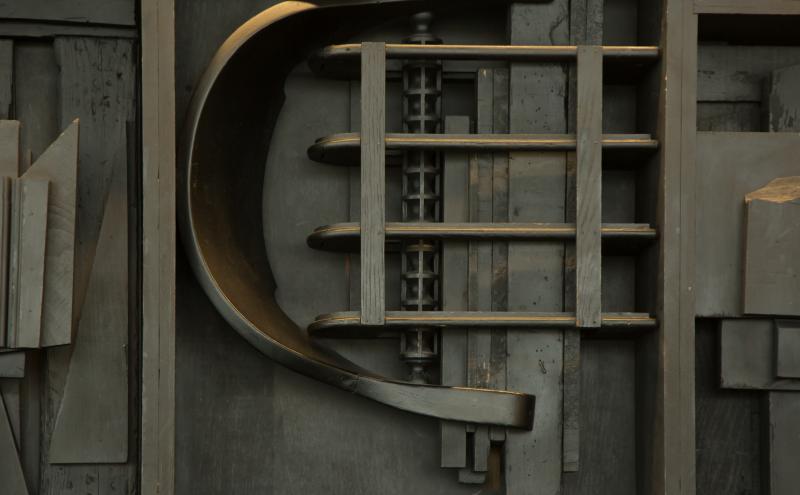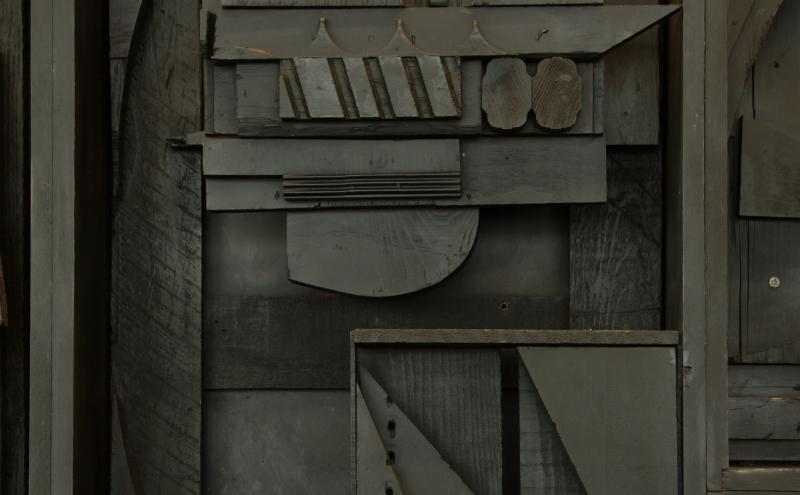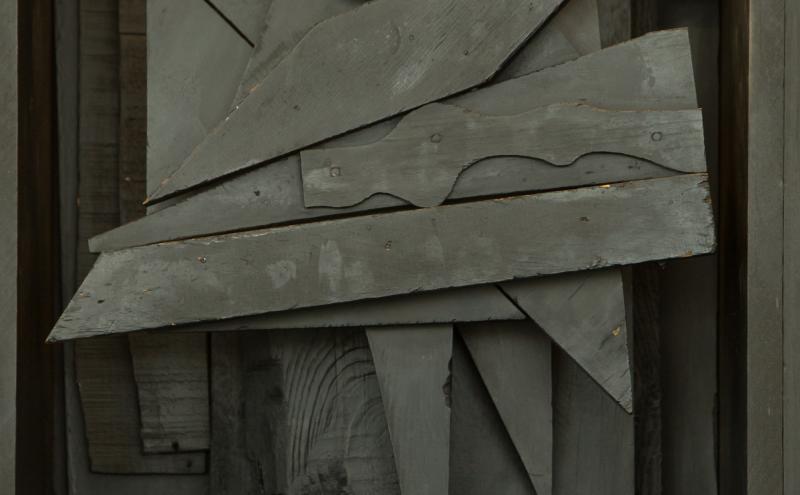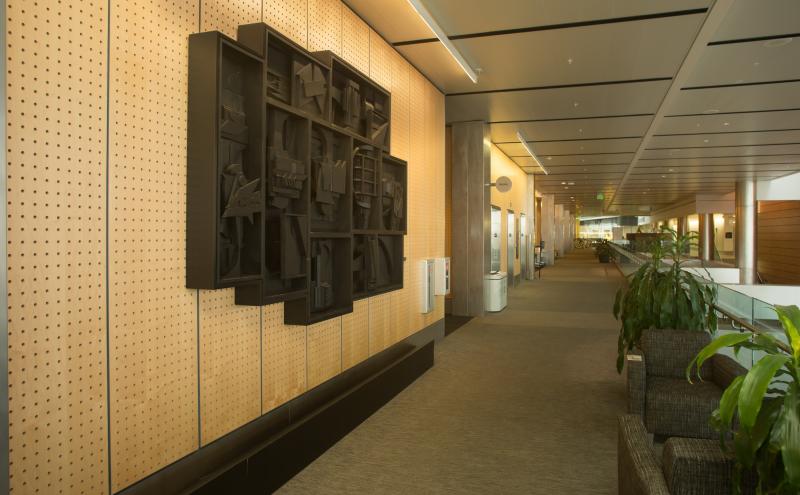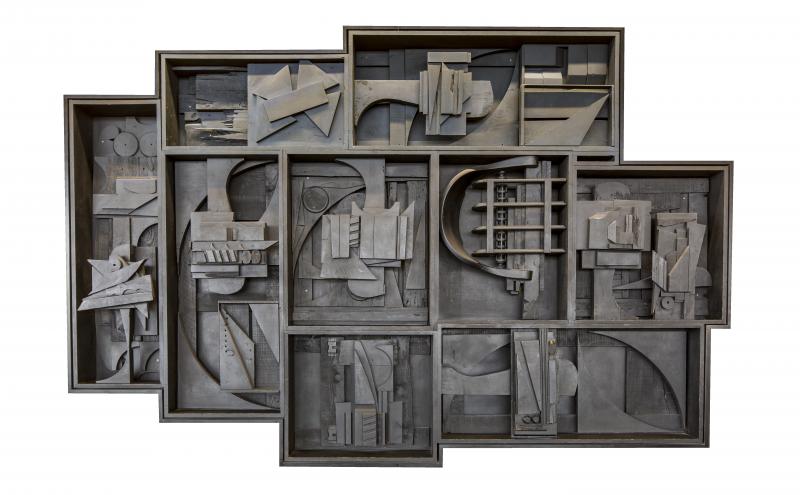 Title: Night Flight 1 
Artist: Louise Nevelson (1899-1988)
Year: 1972
Medium: Wood, found objects, and acrylic paint
Dimensions:  6'10" x 10'3" x 7.5"
Description of the Artwork
Louise Nevelson was a pioneering female sculptor in the 20th century who used industrial shapes and found materials to make her large-scale pieces. Night Flight 1 is a defining example of Nevelson's stunning body of work. This piece consists of nine separate box sculptures made up of various found objects all combined with an irregular frame. The objects include the back of a chair, pieces of molding, and wooden disks. Nevelson gave her work a sense of mystery with a coat of her favorite color, "aristocratic black." Her enigmatic work embodies movement and harmony on a monumental scale. If you would like to view Night Flight 1 more closely, please take either elevator or stairs to the mezzanine level and check in at the Port of Seattle office lobby. Fun fact: This artwork was one of the early acquisitions made by the Port of Seattle back in the early 1970's.
About the artist
"I don't want to make sculpture and I don't want to make paintings; I'm not looking to make anything. I myself need, for my place of consciousness, a form. It's almost like you are an architect that's building through shadow and light and dark." – Louise Nevelson
Louise Nevelson was born Leah Berliawsky in Pereiaslav-Khmelnytskyi, Russia (now Ukraine) in 1899, and immigrated to the U.S. in her early childhood. In 1931–32, Nevelson studied with abstract painter Hans Hofmann in Munich and later New York. Through him, she discovered Cubism and collage, which greatly influenced her artistic development. 
In the late 1950s, Nevelson started developing her signature monochromatic, spray-painted wooden assemblages. These abstract compositions were constructed by arranging found objects discovered on the streets, stacking them to form sculptural walls and environments, and unifying them by painting them a single shade of color. 
With her timelessly artworks, Nevelson is considered an essential contributor to the development of the installation and Feminist art movements.