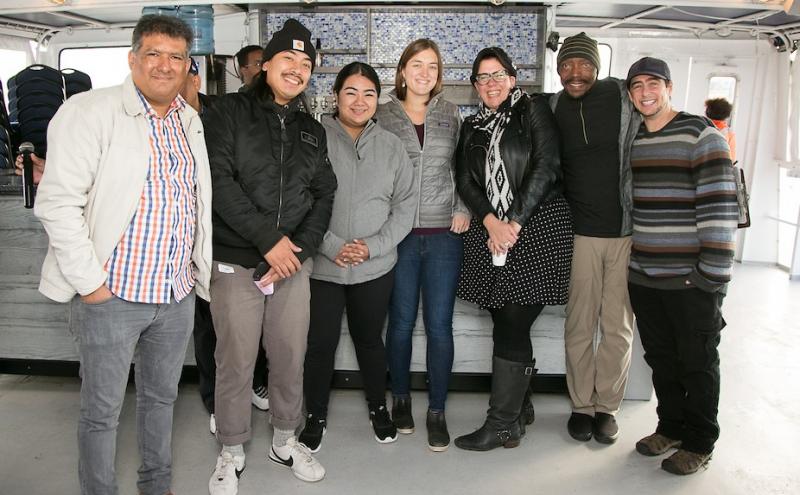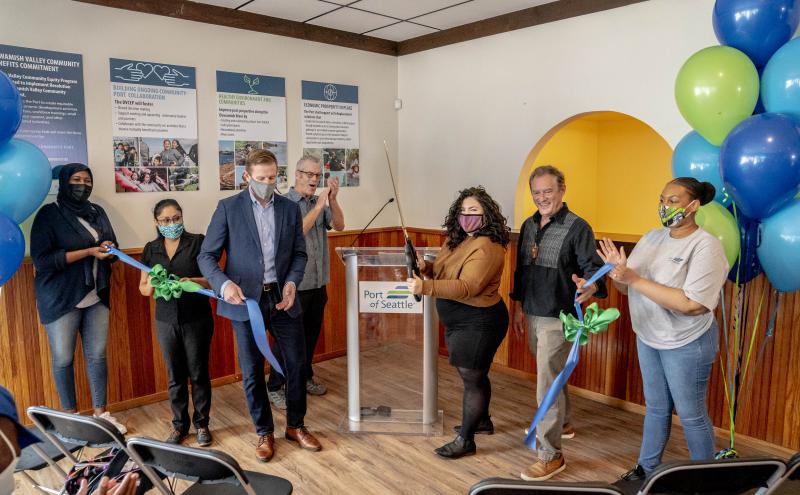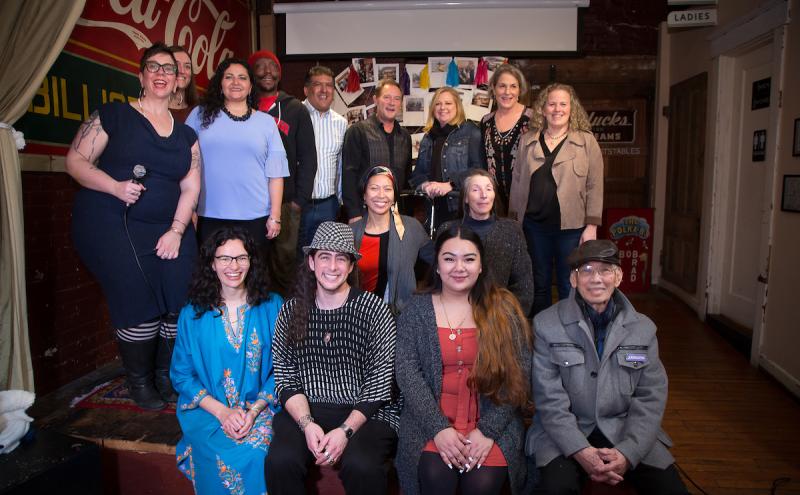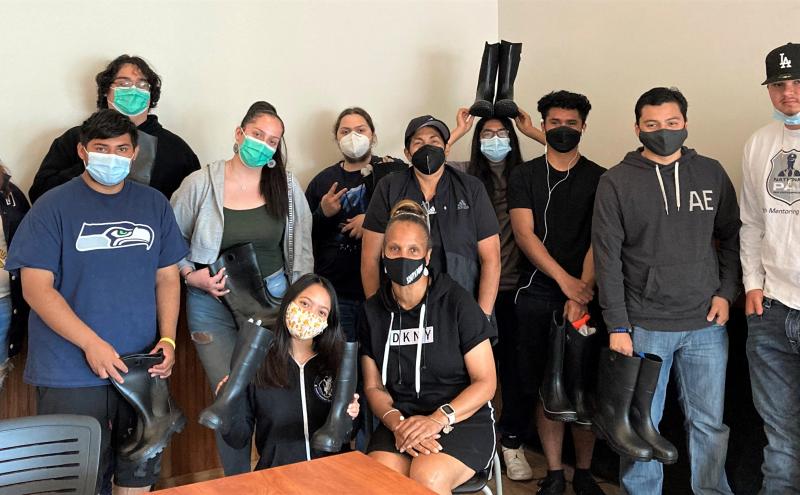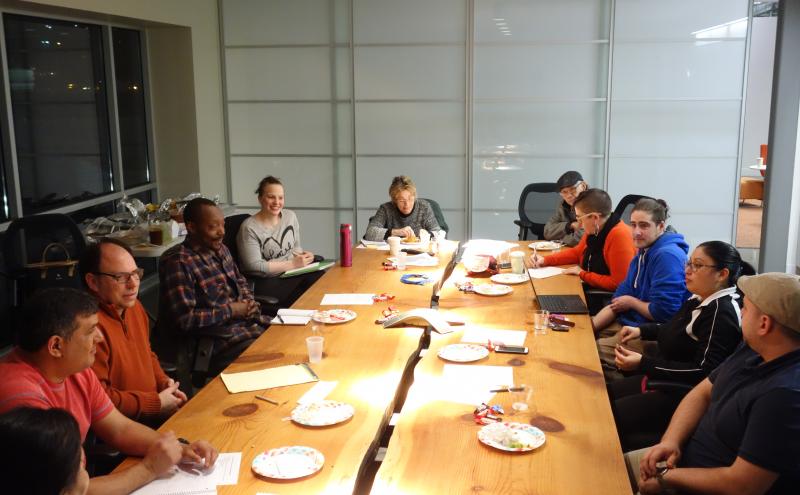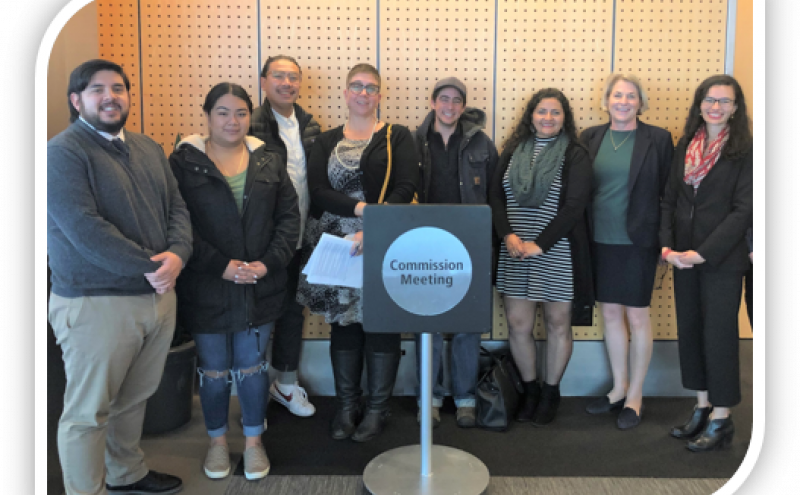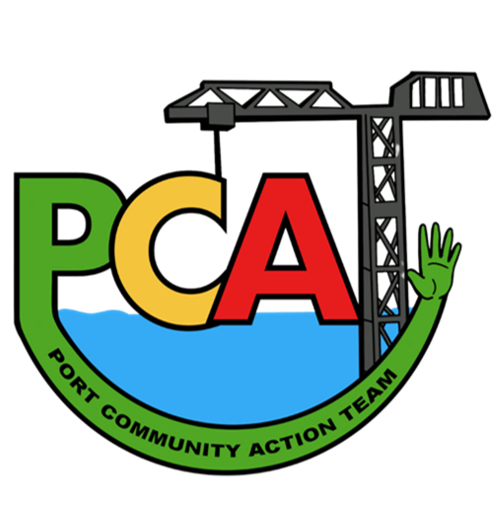 PCAT IS SEEKING NEW MEMBERS
Fill out this brief survey and apply today!
What is the Port Community Action Team (PCAT)?
MISSION: The Duwamish Valley Port Community Action Team is a group of neighbors from Georgetown and South Park who are collaborating with the Port of Seattle to remedy their historical and current disproportionate, cumulative impacts to the environment and its people. To further our goals of a healthy, sustainable community, we have created a Community Benefits Commitment with the Port based on the principles of equity, anti-displacement, and empowerment. Our agreement focuses on promoting a clean environment, increasing economic opportunities, and building community capacity. 
Who are current members of the PCAT?  
| | Rich Brown (he/him), Georgetown |
| --- | --- |
| | Bunthay Cheam (he/him), South Park |
| | Ruby Vigo (she/her), South Park |
| | Andrew Schiffer (he/him), Georgetown |
| | Dre Avila (they/them), Georgetown |
| | Jose Chi (he/him), South Park |
| | Magdalena Angel Cano (she/her), South Park |
What does the PCAT do?
| | |
| --- | --- |
| GOAL 1: Build Capacity in Community and at the Port for Collaboration | PCAT regularly meets with Port leadership and elected officials to voice community issues and find solutions related to impacts from Port operations |
| GOAL 2: Support a Healthy Environment and Community | PCAT advocacy funds local youth training in green job sectors - ranging from habitat restoration, solar energy, and green stormwater infrastructure careers  |
| GOAL 3: Promote Economic Prosperity in Place | PCAT advocacy encouraged the Port to open the Duwamish River Community Hub, a place-based economic development center  |
DID YOU KNOW? PCAT worked with Port staff to write and pass the first environmental justice policy at any port, Resolution 3767, the Duwamish Valley Community Benefits Commitment (CBC) 
What is it like to be a PCAT member? 
Commitment: New members can expect to make an 8-hour monthly commitment over a 2-year term. Members attend monthly general meetings, monthly committee meetings, Port of Seattle or community events as they arise, spring and fall weekend retreats, and quarterly socials.
PCAT members make impact in many ways - primarily, they help oversee how the Port is implementing the CBC by offering consultation and advocacy to best support environmental justice in the Duwamish Valley. 
No prior experience working with governments, committees, boards, or Port industries required! 
The Duwamish Valley Community Equity Program and PCAT are an anti-racist collective and prioritize (in our funding, decision making, and advocacy) uplifting the voices and experiences of Black, Indigenous People of Color most impacted by Port-related operations. Anyone who lives, works, studies, plays, or worships in the Duwamish Valley is eligible to join the PCAT. No proof of residency or immigration status is required to participate in PCAT. 
Member Compensation: Members receive a compensation of $30/hour in their first term and $35/hour in their second term. Meals, childcare, language interpretation, and transportation are provided as needed.