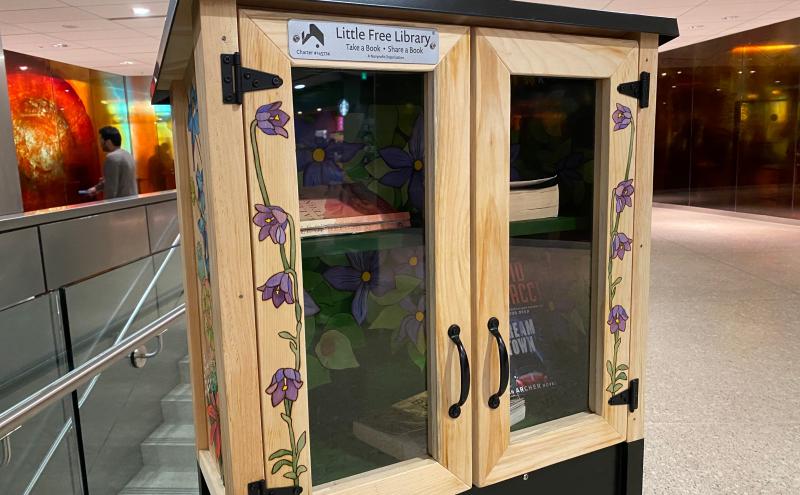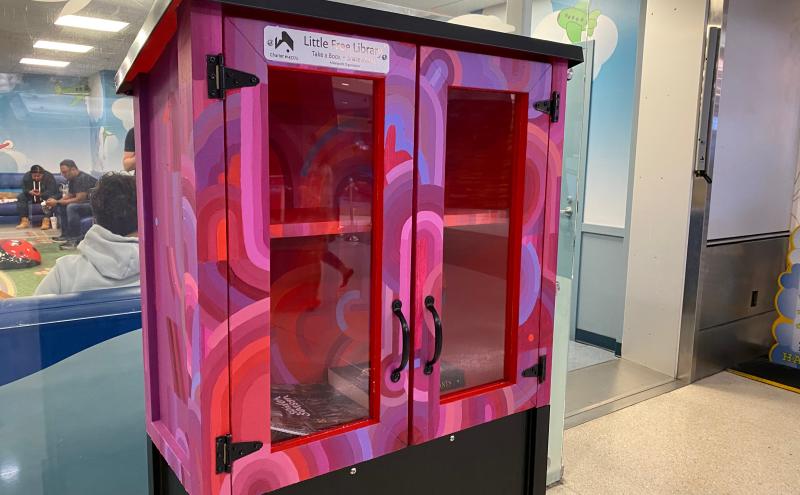 Take a book. Leave a book.
Little Free Library is a nonprofit organization with a mission to build community, inspire readers, and expand book access for all through a global network of volunteer-led Little Free Libraries. SEA Airport has it;s own community spaces where people can give or take a book, get step-by-step directions on our interactive map.
Locations
A children's focused Little Free Library is located in Concourse A across from the Children's Play Area near Gate A1
A general Little Free Library is available above the A train station near the escalator across from Gate A3
Gate A3

Little Free Library

Children's Play Area

Little Free Library
Little Free Library Guidelines
The Port of Seattle's Little Free Library Program is a collaborative effort between the Port and the traveling public to offer recreational reading materials to SEA passengers. Contents include direct donations from travelers. While materials placed within the libraries are monitored on an occasional basis by SEA volunteers for conformity with the standards set forth below, the nature of this program does not allow for thorough evaluation/review of materials.  
The Port reserves the right to remove the following materials:
Materials that are dirty, soiled, or excessively worn;
Catalogs and other promotional materials, or commercial solicitations, endorsements, or advertisements;
Religious proselytizing tracts or political tracts that promote for or against a candidate, political party, or ballot initiative or referendum;
Pornographic materials;
Material that maliciously and intentionally seeks to cause harm, abuse or hate towards others for reason of their race, ethnicity, gender, disability, and/or sexual orientation;
Material that could create a security risk to the airport;
Books aimed at an adult audience may be relocated away from the Children's Play Area.
Titles which are obviously and exclusively written for pornographic purposes will be removed. Objectionable language, images, graphics or descriptions of sex and violence when dealt with realistically within the context of a book will not be criteria for removing the book although titles may be relocated away from the Children's Play Area.
The responsibility for a child's choice in reading materials belongs with the parents and legal guardians of the child.  The Port is not responsible for any material may come into possession of children through the Little Free Library.