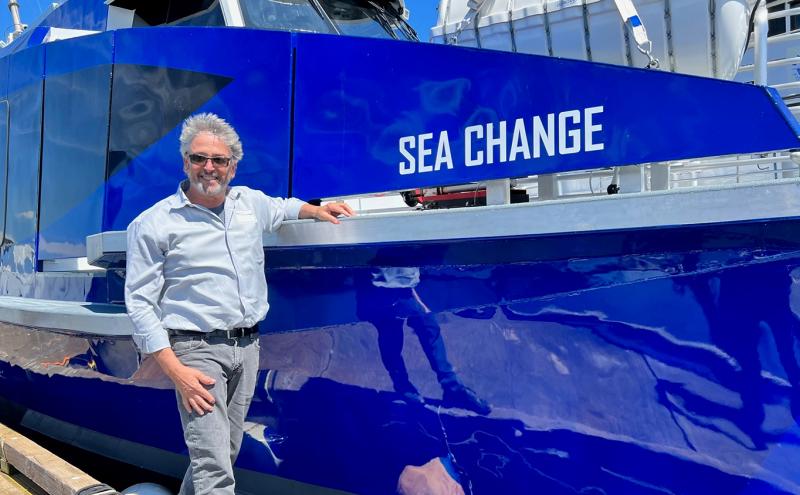 Aug 15, 2022
The Port of Seattle is uniquely positioned to address climate change while growing our Northwest economy. As the manager of the region's largest airport and managing member of the Northwest Seaport Alliance, which operates the nation's fifth largest container ship gateway in collaboration with the Port of Tacoma, no other Northwest agency can have greater influence over reducing the carbon intensity of travel and trade than the Port.
That's why we've worked so hard over the past several years to support state and federal legislation to help facilitate our efforts. Through partnerships with numerous agencies, industries, and nonprofit organizations our efforts have resulted in creating unprecedented investments to reduce our region's carbon footprint while creating jobs of the future. The passage of the Climate Commitment Act last year in the state Legislature makes Washington only the second state to have a "cap and invest" law. Regulations are currently being developed to assure that its implementation will be strategic and equitable, beginning next year.
Just last week Congress passed the Inflation Reduction Act. The IRA will direct nearly $375 billion towards climate-fighting strategies, making it the most significant climate-relief legislation in U.S. history.
A significant part of the IRA goes towards promoting sustainable aviation fuel. The Port has set a goal to have the airlines at Seattle-Tacoma International Airport (SEA) use at least ten percent SAF in their jets by 2030. Key links in the chain to pull this along are making it affordable and accessible. The IRA will help do both: first by providing $1.50 per gallon in tax credits for fuel companies to sell SAF and second by offering nearly $300 million in research development grants to fund initiatives that make, transport, blend, or store SAF.
All this is great progress and we need to make sure we spend our resources wisely.
California launched its cap and invest program nine years ago. In order to learn from its experience, I joined a delegation of elected officials, subject matter experts, and industry leaders to get a firsthand look at what the Golden State has done since it kicked off its program. Many thanks to Clean & Prosperous Washington for producing and hosting the tour.
One of my biggest takeaways was how much California has been able to redirect the revenues they generate from polluters towards investments in clean tech innovation. It's brilliant because it leverages public dollars to create green and blue businesses, as well as to encourage consumers to purchase carbon-reducing products. And, at least 35 percent of their investments are made in disadvantaged and low-income communities.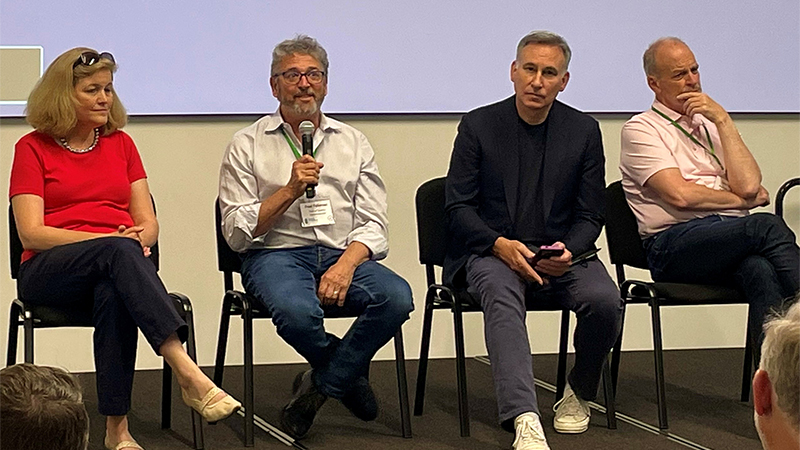 One important aspect of California's work as it relates to the Port is its investment in clean trucks. Drayage trucks that haul cargo to and from cargo ships are ideally suited to use alternative fuels. Short-haul trucks are perfect candidates for electrification because they can easily be charged each night. Long-haul trucks would greatly benefit from hydrogen fuel or ammonia to enable them to operate carbon-free over longer distances.
Interestingly, there's a Northwest connection to California's truck investments. Bellevue-based Paccar set up an Innovation Center in Sunnyvale where they're developing electric and hydrogen fuel cell powertrains for heavy-duty trucks because of the incentives California offered and the high-tech talent pool in Silicon Valley.
Another fascinating Northwest connection we made was an excursion aboard the MV Enhydra — the cleanest boat in San Francisco's Red and White passenger fleet. It's a plug-in hybrid vessel built in Bellingham by All American Marine. California's investments are also working their way to All American Marine to build the nation's first hydrogen fuel cell ferry, the Sea Change, which, unfortunately for Washington, is destined for the Bay Area too.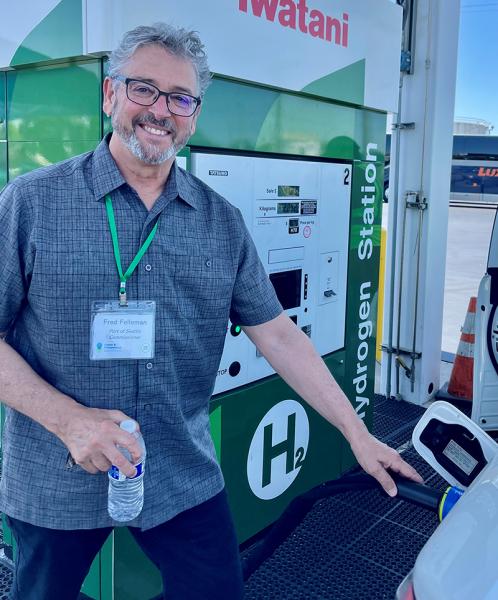 We also got a peek into the future of batteries that is certain to change how we travel and how our devices function. Sila Nanotechnologies is developing more powerful batteries at a fraction of the cost and of the size of those currently available. And, in yet another link to Washington, they're building a manufacturing plant in Moses Lake, which will provide hundreds of new clean jobs in the Northwest.
The Port is already working to implement climate-solving strategies that grow our economy. One of our key investments that we plan to further assist is Maritime Blue. Maritime Blue, a nonprofit organization on whose board I serve on behalf of the Port, invests in new technologies and workforce development to grow the blue economy. It's a great example of what we'll need to do more of as Washington's cap and invest programs ramp up.
I know we often feel competitive with our California neighbors, but when it comes to addressing climate change, I'm a huge fan of the collaboration our states have with each other. When we share information and collaborate in technology and commerce, we can take meaningful steps to save our planet while growing our economy.
I'm also inspired by the work of the countless elected officials, subject matter experts, advocates, and industry professionals who are making a difference to protect our planet year in and year out. Climate change is the challenge of our lifetime. Our only hope to minimize its impacts is if we work together.
Subscribe to receive email updates from Commissioner Felleman