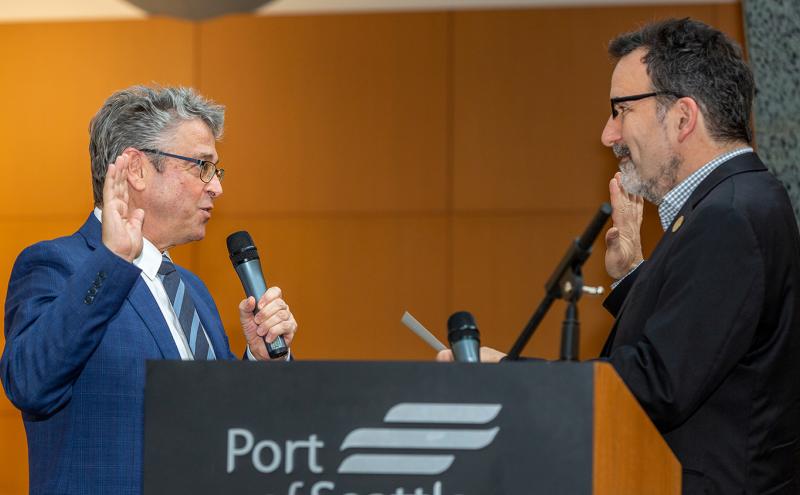 Jan 09, 2020
With many to thank and much to be proud of accomplishing, the urgency to do more is as critical as ever
Commissioner Felleman was elected to serve a second term to the Port of Seattle Commission. He was sworn into his role on January 7 by Suquamish Tribal Chairman, Leonard Forsman.
Thank you, Chairman Forsman, and all of you for joining us here today and for the opportunity to serve another four years on the Seattle Port Commission.
First, I'd like to take this opportunity to express my appreciation to all of you who have made my first term on the Commission productive, rewarding, and usually enjoyable. I'm proud of what I've accomplished with my Commission colleagues and many stakeholders in the past four years.
I'd like to begin by recognizing and expressing gratitude for where we stand – on the ancestral lands of the Coast Salish people. I'm particularly honored to be sworn in by Suquamish Tribal Chairman, Leonard Forsman and to be joined by Muckleshoot Tribal Councilman, Louis Ungaro. We have a special government-to-government relationship with the Muckleshoot and Suquamish tribes. As the port's tribal liaison, I'm committed to expanding our tribal relationships and programs.
I'm grateful to so many people I've met over the past four years who have provided me insights and assistance which has been essential to the success of my public service.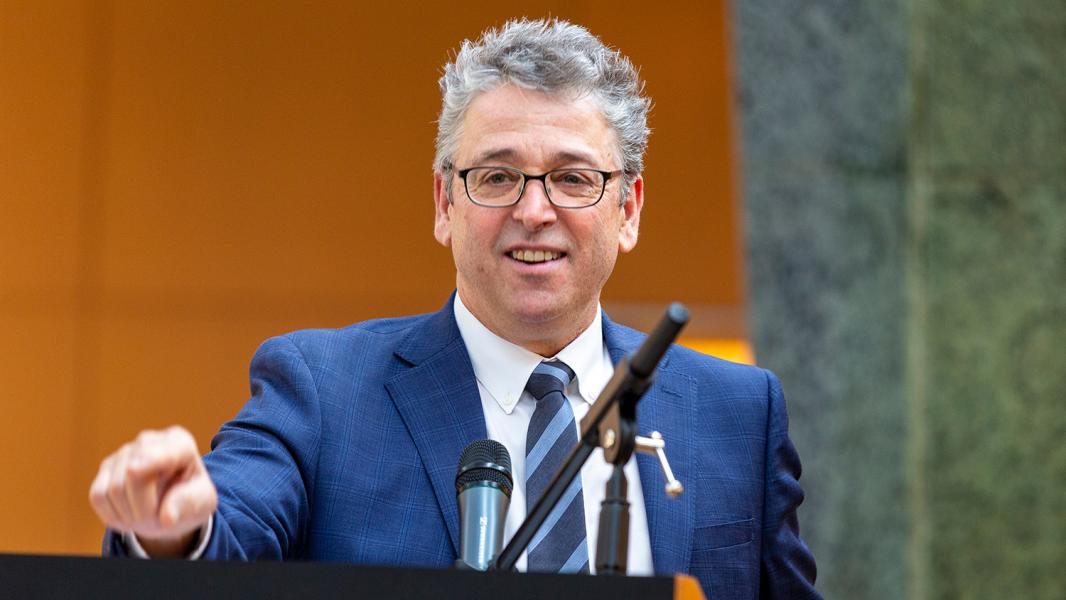 To begin with, Commission staff have been key to my ability to stay informed and keep track of the Port's numerous operations. Thank you, Pete Mills, Mike Merritt, Aaron Pritchard, Tunny Vann, Veronica Valdez, LeeAnne Schirato, Pearse Edwards, Paul White, and Patti Ward.
The Port is rich in professional staff who have provided critical technical assistance and invaluable perspectives based on years of dedication to the Port's success.
I'd particularly like to thank Elizabeth Leavitt (Senior Director of Environment and Sustainability at the Port) and her talented staff who are key to many of the environmental initiatives we've accomplished during my first term.
The Port has also benefitted from new leadership. It was great to be able to contribute to hiring our Executive Director, Steve Metruck. While Admiral Metruck has been at the Port's helm for just two years, I had the pleasure of working with him a dozen years prior when he was the region's Captain of the Port where he conducted himself with distinction. He continues to do so at the Port. Among the many demonstrations of Steve's leadership was the creation of a new position, Senior Director of Equity, Diversity, and Inclusion, on the executive committee. When he hired Bookda Gheisar to fill the position, Bookda was able to build on the work of Luis Navarro and others. He also hired Pete Ramels as our Chief Legal Counsel who has set the Port on a positive path forward.
At my second commission meeting, I championed a resolution creating the Energy and Sustainability Committee, focused primarily on reducing the Port's greenhouse gas emissions and creating a sustainability framework that incorporates equity to inform future port decision-making. 
With the support of my fellow commissioners, ongoing efforts resulted, among other projects, in the installation of the Port's first solar arrays, a blue carbon sequestration pilot project, and continued progress toward bringing sustainable aviation fuels to Sea-Tac Airport (SEA) and electrification to the waterfront.
The need to double down on these efforts to manage growth is urgent, as evidenced by the enormous forest fires we've experienced on the west coast, dwarfed only by the sustained devastation in Australia, and the alarming rate at which Greenland and the poles are melting. The plight of our endangered orca, too, is a painful reminder to me of the many animals and people who are dependent on a healthy marine environment.
To help address environmental challenges such as these, I've sought opportunities to form partnerships with other agencies, communities, and elected officials. One such effort was when the Port joined the King County-Cities Climate Collaborative or K4C. The collaborative is the brainchild of County Executive Dow Constantine and works to get all 39 cities in King County to set goals to reduce their carbon emissions.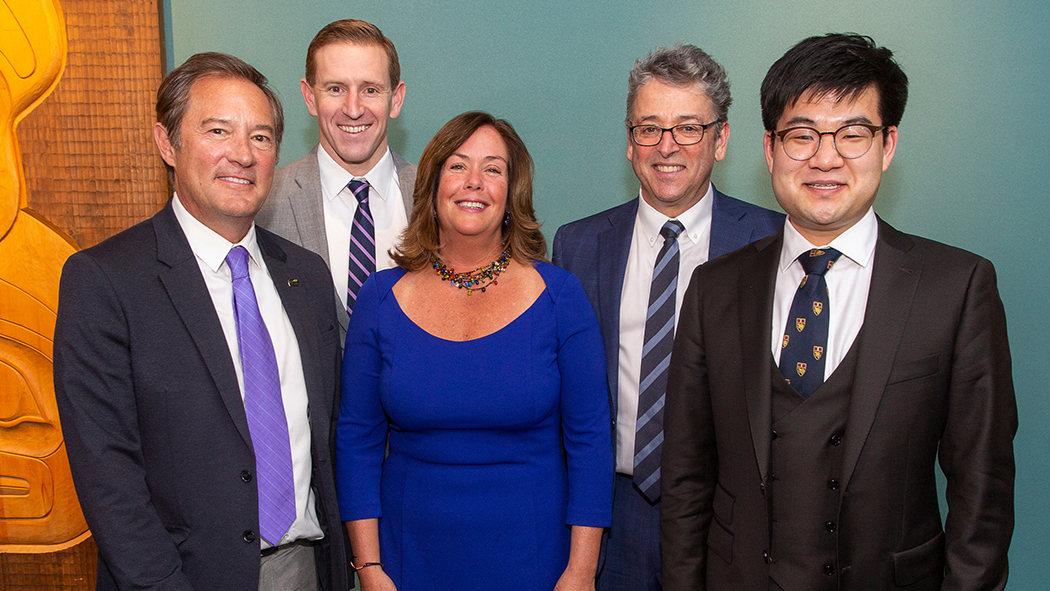 I've also co-chaired the Highline Forum throughout my first term. This body is comprised of elected representatives from the six cities and Highline schools surrounding the airport. The work of the forum has made me keenly attuned to the challenges associated with improving the quality of life in communities next to one of the nation's fastest-growing airports while serving the increasing demands for flight. 
The challenge to improve quality of life takes a unique person with the expertise, commitment, and disposition to take on such a challenge which we are fortunate to have in our Airport Director, Lance Lytle, who joined the Port at the same time I did.
However, it's times like this [referring to the current political situation between the U.S. and Iran] involving travelers of Iranian descent, as there were during the Muslim Ban several years back, that our airport staff and Police Department really show their mettle.
The Port doesn't regulate the significant emissions associated with air travel, but we've made steady progress to both reduce the airport's own emissions as well as provide infrastructure for the airlines to do so as easily as possible. And we remain undaunted in our efforts to bring Sustainable Aviation Fuels to Sea-Tac.
On the maritime side, its been rewarding to support increased engagement with the South Park and Georgetown communities as neighbors and partners to advance Duwamish River restoration and equity efforts.
I joined the Port at the inception of the Northwest Seaport Alliance (NWSA) which is a prime example of progress that can be made in support of both jobs and the environment. Our combined management of the cargo operations of the ports of Seattle and Tacoma has facilitated marketing the NW as an efficient and green gateway.
While I'm known as a champion of green initiatives, I'm keenly aware that the protection of the environment can impact both people's lives and livelihood. It was a rewarding challenge to work with cab, truck and Uber drivers to help find ways to strike a balance as we pursue these goals.
I've also greatly valued my experience working with organized labor and the business community to support quality jobs so that people can live and work in this increasingly expensive region.
One of the more contentious challenges of late is to continue to make progress reducing air, water, and noise emissions from ships while growing business and associated diversity of jobs at the same time. 
Consequently, I'll be continuing to serve as the Port representative, with support from Dave McFadden, (Managing Director of Economic Development at the Port) on the board of the newly-created, non-profit organization, Maritime Blue, an offshoot of Governor Inslee's Maritime Blue Initiative.
Maritime Blue's mission is to make Washington State a hub for maritime innovation that supports clean, low carbon technologies as a way to build and sustain a blue economy.
I'm reinvigorated to continue my work assuring that the Port's economic engine drives broad-based job opportunities while minimizing impacts on surrounding communities, the environment, and climate.
I'm committed to protecting our working waterfront and supporting innovations to create green jobs of the future.
I'd like to conclude by giving more than a special thanks to Amy Trainer, my beloved partner, campaign manager, and inspiration. This means you have her to blame…!
Here's to a great new year and decade.
Thank you.