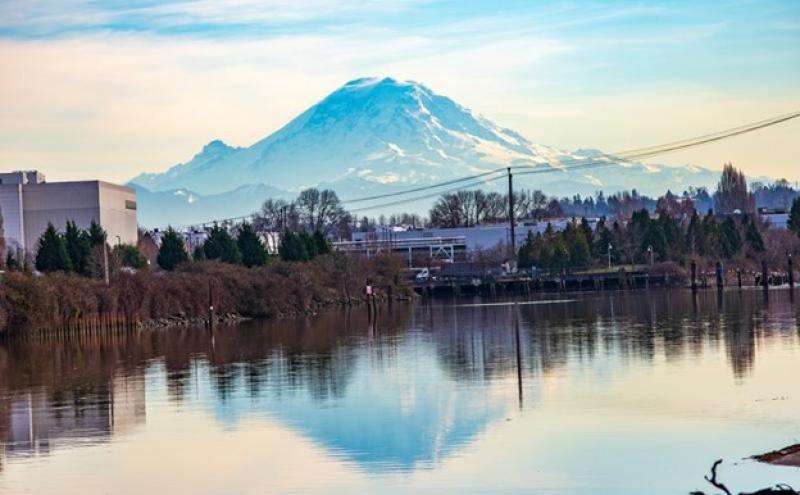 Oct 24, 2022
There's an old saying that a chain is only as strong as its weakest link. That applies to our stewardship of the Duwamish River too. While we might have pristine waters upriver, if we don't take care of the habitat that our salmon pass through near our industrial lands at the mouth of the Duwamish, we put salmon and other sea creatures in a vulnerable position. 
Healthy river habitat has vegetation both in the water and on the shores. Similarly, healthy rivers are not contaminated by new or lingering toxic chemicals. 
That's why I'm excited to share the news that was touted by elected officials from King County, the Cities of Seattle and Tukwila, and the Port of Seattle about a new position to help recover healthy salmon stocks in the Lower Duwamish River.
If you're passionate about the welfare of marine life and enjoy working with other people to make a difference, I encourage you to review the job announcement and to consider applying. 
King County already has eight basin stewards who work to repair, restore, and protect other specific parts of our watersheds and river systems. The Duwamish River Basin Steward will join them in their work to provide on-the-ground technical services to community members and other stakeholders that assist in helping restore salmon stocks through acquisitions of open space, habitat restoration projects, and direct engagement with the communities they serve. The Duwamish River Basin Steward will join the other two Green River Basin Stewards to complete coverage of the Green/Duwamish River from the edge of the Cascades to Elliott Bay.
Basin stewards work with residents and technical staff to develop and implement priority habitat protection and restoration projects in critical habitat areas along our rivers and streams. They can help streamside landowners identify resources including funding for habitat protection. This new jointly funded position is a collaboration of the WRIA 9 Watershed Ecosystem Forum and will be housed within the King County Basin Steward Program.
The Port plays a lead role in many marine habitat restoration and protection projects such as the 13-acre cleanup of a Superfund site at Terminal 117, which is now the Duwamish River People's Park in South Park. We're also working on a variety of projects to restore kelp beds in the Salish Sea, which provide safe habitat for salmon fry.
Invariably these and other projects succeed because of partnerships among community members, nonprofits, corporations, and governmental agencies. In this instance, I'm especially grateful to the City of Tukwila, King County, and the City of Seattle for their financial support of the Duwamish steward. I also want to thank the Duwamish River Community Coalition and Duwamish Alive for their work to steward this critical section of the river. 
Applications for the position are due by October 30, 2022. I encourage you to share the announcement with anyone you know who would be inspired to fulfill this opportunity.  
 
Subscribe to receive email updates from Commissioner Felleman