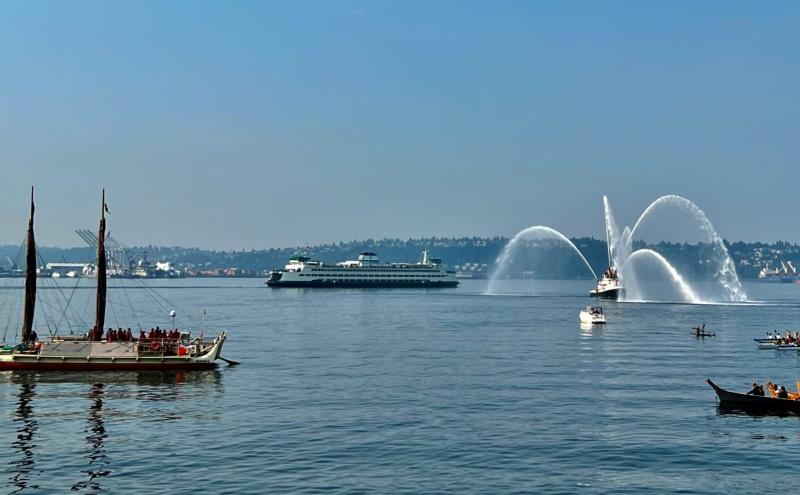 Oct 11, 2023
In honor of Indigenous People's Day I'd like to highlight a recent event the Port hosted, demonstrating our commitment to working with tribes. On August 26th I was honored to represent the Port of Seattle at an event to welcome the Hōkūleʻa — a traditional Polynesian voyaging canoe — to Pier 62 on Seattle's downtown waterfront. The Port was the primary host of the event and we provided a berth at Bell Harbor Marina to moor the vessel during its five-day visit. The event occurred just a few short weeks following the tragic fires that swept across parts of Maui. We continue to grieve with the families who suffered due to the devastation. 
The goal of the Hōkūleʻa's four-year voyage around the Pacific Ocean is to build a movement of 10 million "planetary navigators" who will engage their communities around the world to take part in navigating the Earth towards a healthy, thriving future.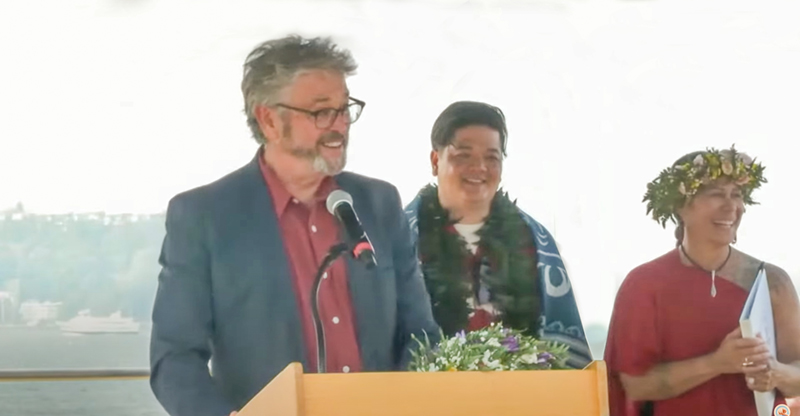 I'm happy to report that the vessel and crew arrived safely and they were also greeted with an on-water protocol by Suquamish and Muckleshoot Indian Tribes and a City of Seattle Fire Boat. It was a sight to behold! The event also had a somber component in that it was just three weeks since the devastating fires struck Lahaina — the cultural center for indigenous Hawaiians. 
The Hōkūleʻa began its trip around the Pacific Ocean on June 15th in Juneau, Alaska. Throughout the journey, they're sharing their message about protecting the ocean by working through kindness and compassion, and sharing and protecting our natural resources.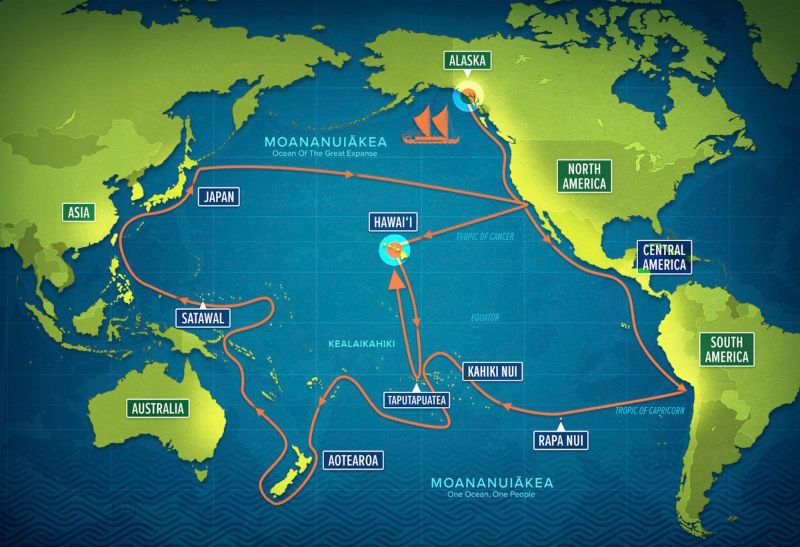 I was inspired by Nainoa Thompson, CEO and Master Navigator of the Polynesian Voyaging Society, who said, 
"Seattle and Tacoma are key anchor stops for the Moananuiākea Voyage. It's a special place and environment with a strong indigenous presence and a large population of Native Hawaiians and Pacific Islanders. We look forward to engaging with all of these communities as well as the science and ocean institutions that are keeping an eye on the living systems of this changing earth. This voyage is about exploring, discovering, learning, and sharing so that we can make better decisions for our future."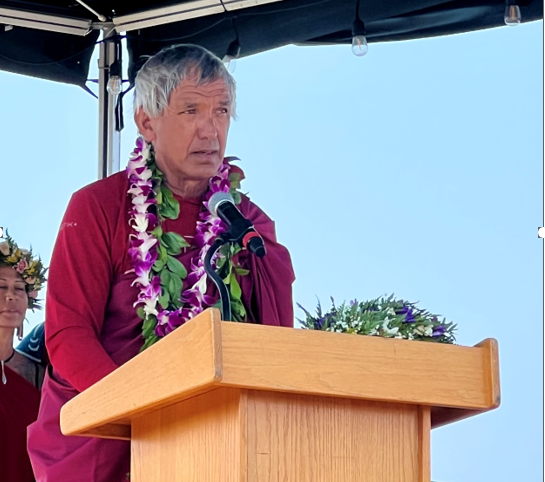 This is one more example of how the Port acknowledges the importance of working with indigenous cultures and being stewards of the marine environment.
For more information, I encourage you to view the full welcoming ceremony.
Mahalo Nui Loa. 
Subscribe to email updates from Commissioner Felleman
Top photo caption: The Hōkūleʻa is welcomed by the Suquamish and Muckleshoot Indian tribes in their canoes and a City of Seattle Fireboat. Photo: Fred Felleman