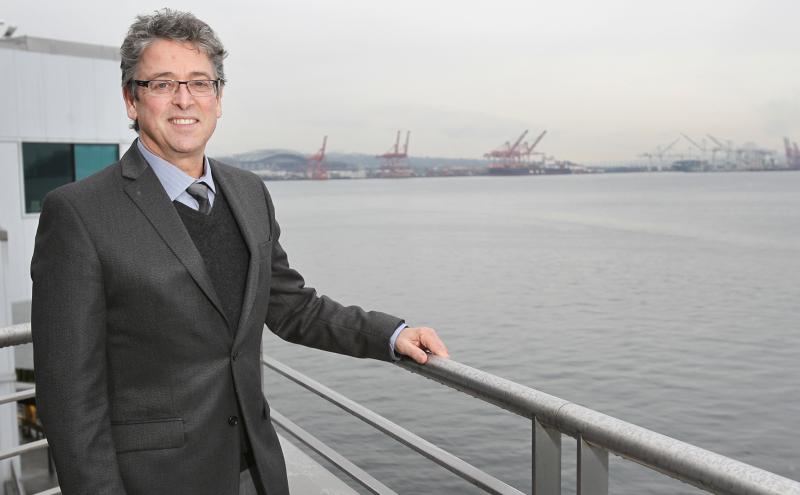 Dec 16, 2020
The following is adapted from a presentation I made on December 14 at the Port's end of year webinar entitled "Rising Together."
I've heard many people say that these are "uncertain times," but I think that's simply inaccurate — the pandemic has most certainly wreaked havoc on our families, communities, and economy.  
Some of the economy-wide impacts include the loss of a cruise season, 20% decline in container operations, and a 61% decline in air travel. The closing of small businesses not only results in job loss, but also in the loss of the unique character we love about our communities. 
The question before the Port is how can we help transition from this incredibly disruptive year to rise the tide that floats all boats?  
The Port is in a unique position to help create opportunities across our regional economy. It's a key part of our mandate and a responsibility the entire Commission and organization takes to heart.  
We also take to heart that the worldwide impacts from COVID-19 are daunting, and those who were already struggling have been hit particularly hard — especially our indigenous and communities of color. 
While news of the first vaccines being on the way is very encouraging, the COVID-19 crisis has rebounded in force and the winter ensures it will get far worse. We must remain vigilant, if for no other reason, our health care workers, who are essential to our recovery, have already sacrificed so much.
There is also the certainty of an increasingly warming planet which will only exacerbate these challenges.
We need to build back better because, for example, as industries and cargo owners seek to reduce their greenhouse gas emissions, a green gateway is a more competitive gateway.  
We must make a just transition to the jobs of the future and prepare the workforce of tomorrow. That's why we support the green jobs revolution that is coming, from solar cells to sustainable aviation fuels, and also support workforce development programs that equitably expose our youth to opportunities in the maritime and aviation industries.  
While our recovery and quality of life depends on the ability to innovate into the future, we must make it through the present. That's why the Port has committed to preserving our community programs, while proceeding with our $3.7 billion array of construction projects over the next five years.  This will sustain the workforce and create new opportunities when the international arrivals facility, T-5 and other projects open next year.
Another forward-looking effort the Port supports which I'm particularly proud of, is an organization on whose board I serve, called Maritime Blue.  Maritime Blue is a nonprofit strategic alliance formed to foster maritime innovation and sustainability in support of an inclusive Blue Economy. 
Bati Tola is a graduate of our first accelerator program where he was able to work with mentors representing our region's wealth of maritime and entrepreneurial expertise. Bati is a seasoned supply chain executive, co-founder and CEO of EQULL, he created to connect owner-operator drayage truck drivers with shippers so that cargo can be tracked with a mobile app.
To conclude with another certainty, this is no time to let up on protective measures — mask up, stay home, and stay healthy this holiday season.  A bright future lies before us, especially as we are assured of new national leadership.
Thank you to my colleagues, staff and all of you. Together we can float all boats.
Top photo credit: BUSINESS JOURNAL PHOTO | Anthony Bolante